It was a fun weekend.  We started it like good Texans by watching a high school football game.  Really.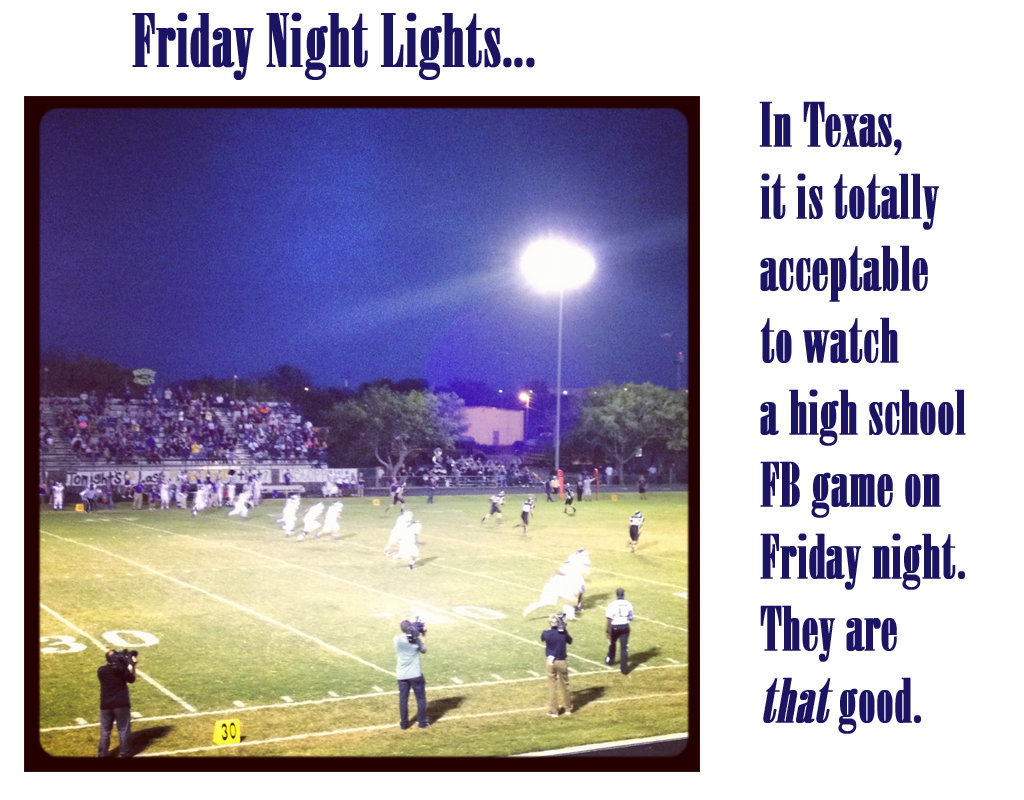 The next night, we graduated to college level stuff.  I met up with some of the old sweethearts on 4th street.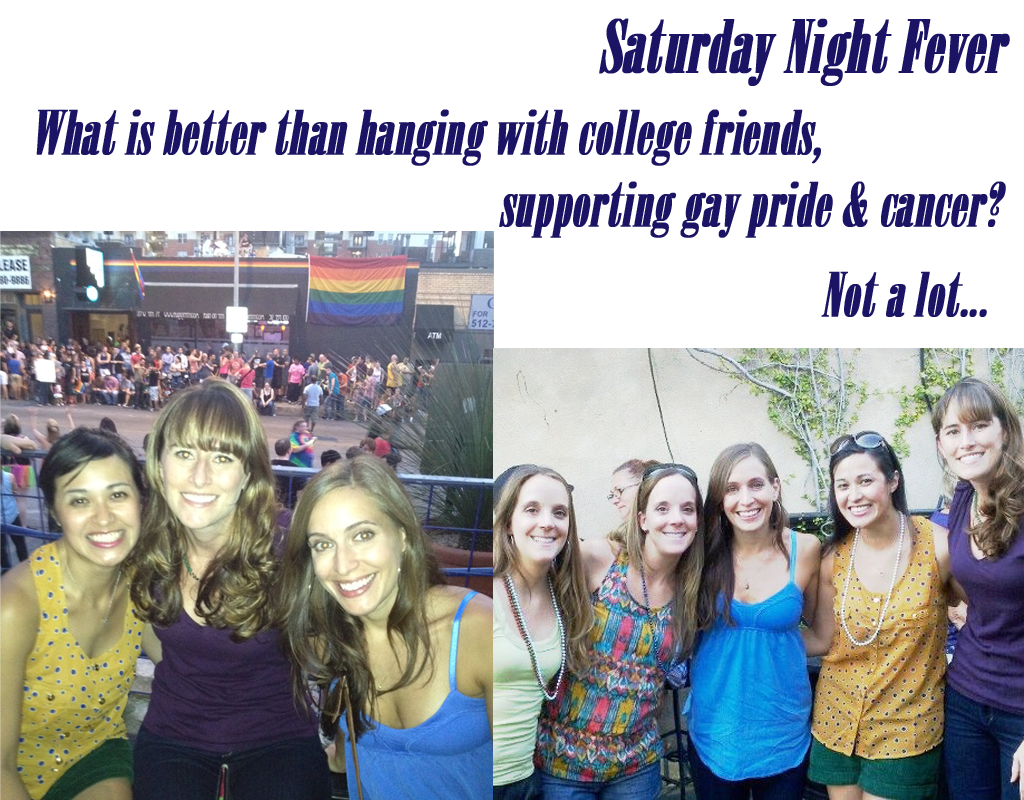 We were lucky, and got a front row seat to the annual Gay Pride Parade.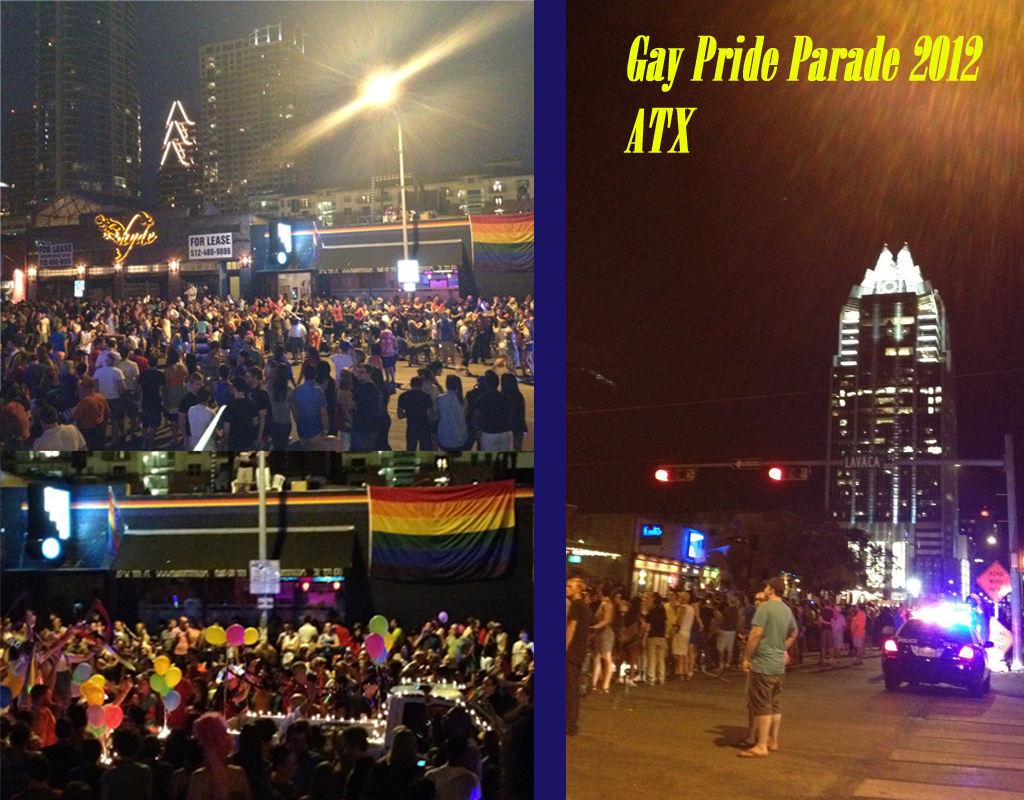 It's not a party without sirens… at least not a good one.  Then…book club on Sunday.