We had fantastic weather the ENTIRE time we were in Peru.
Except the day we went to Machu Picchu.
We had to get up at 330am to get in line for the bus, and when we got up there, it was cloudy.  We kept thinking that the clouds would burn off and the sun would shine on us, but nope- it started to monsoon.
In some ways, it was very pretty to see Machu Picchu in this mysterious setting.  But really, it wasn't that cool.
Highlight of the day?
Overpriced hot chocolate with the group under shelter from the rain.
Bummertastic!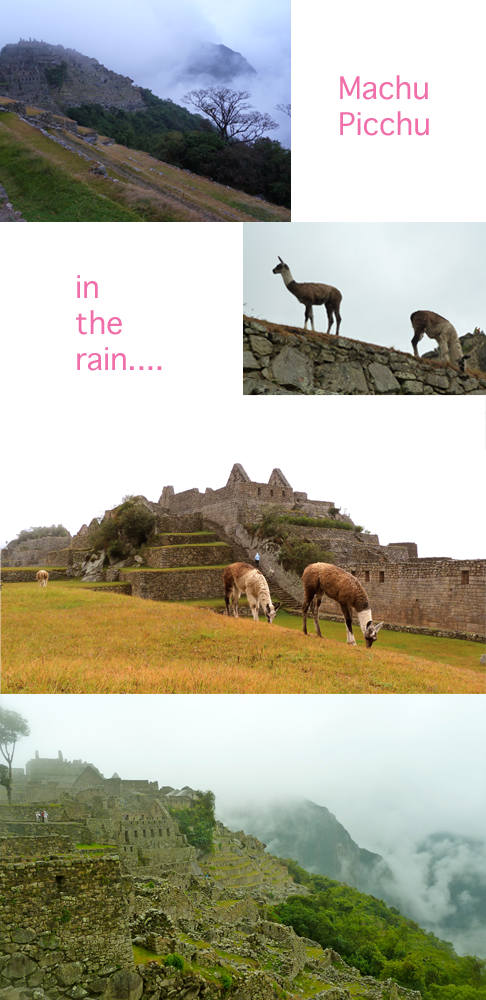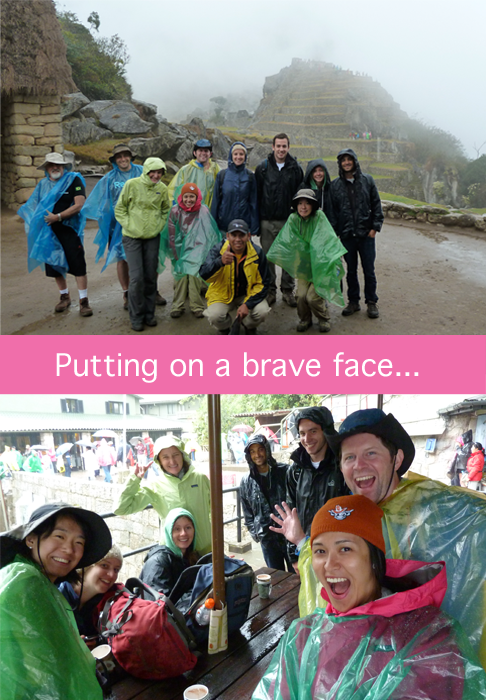 We abandoned ship, and checked into our hotel- The Sumaq.  It is the only 5 star in Aguas Calientes.  It was awesome.  Normally, this would've been an overindulgence.  But since we checked in at 1030am, and spent the entire day in the bed watching TV and eating room service, it was fantastic.
Also fantastic:
-the view from our room
-the chocolate platter they put in your room in the afternoon
-tea time
-free pisco sours at happy hour
-free dinner including the best cocktails ever
-free breakfast with the best hot chocolate ever
Thankfully, we had a second chance at Machu Picchu the next day…

p.s.- I would like to wish my awesome SIL a Happy Birthday today!!