I will have already started my first day of work.
Real work.
Sure, I've had other first days before, but this day comes 13 years after finishing high school.
More than a decade.
And today, finally- I am my own boss.  I make the decisions.  I take the responsibility.  I get the glory.  I get the shit.
It is bittersweet.  I'm so excited, but of course- I'm scared.  Do I know what I'm doing? Will I do a good job? Maybe I'm not ready.
But I think I am…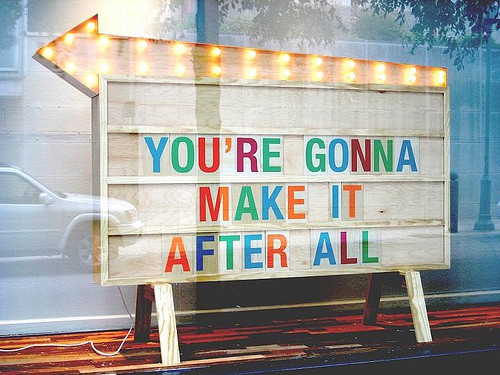 image