Planning our bath reno..
no idea which direction to go in. Between blogland and pinterest, it's inspiration overload.
I've narrowed down an element that I love- trough sinks. They seem so chic to me.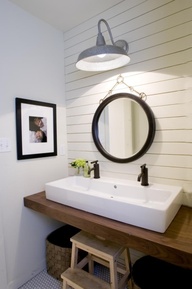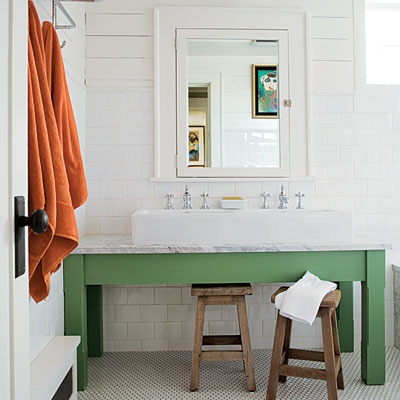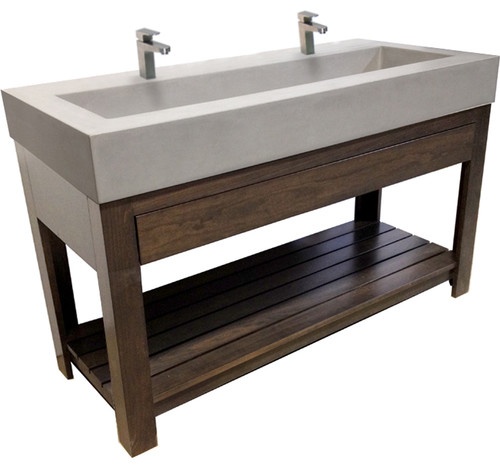 Practical or not?
Also, what do you think about the open shelf below the sink? Would look great with folded towels, etc. But would it get messy?
Decisions!!