No ladies, today we are not talking about Ryan Gosling.
(tear)
We are talking about Ryan Lochte.
And by we, I mean his mom.
Did you see this?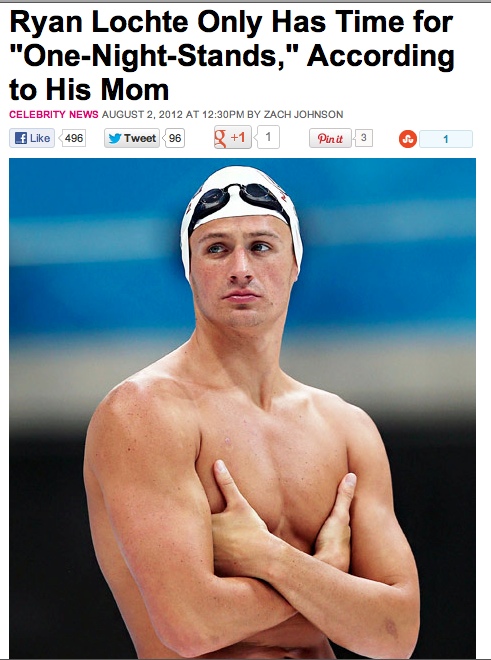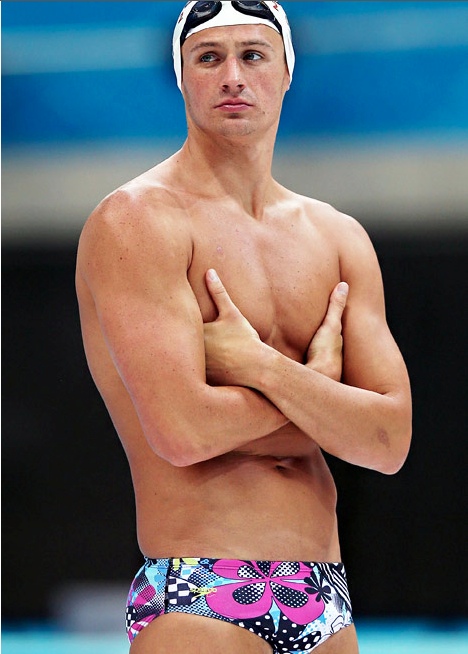 I have 3 very important questions for you:
1) Since when is it okay to use the words "Hit it and quit it" in an article, even if it is US magazine?
2) Since when is it okay to condone your son's one night stands?
3) What the hell is that speedo thing?
(All pics from my fave news source, US magazine).
Happy Friday!! Tonight we are hosting game night and having my new bud over, and we shall see who wins the gaming olympics. I will take out her knee caps if I have to.
CBO
update:
I had to add this link. It's f&*king hilarious. "Why Ryan Lochte is a douchebag."