You have to admit, that is one of the best summer songs of all time.
It is 103 here today. That is really really quite hot.
Our AC was busted last weekend. That wasn't that fun. Thankfully, it's all been repaired now, but to prevent deathly hyperthermia, we spent some good quality WT time in our "pool".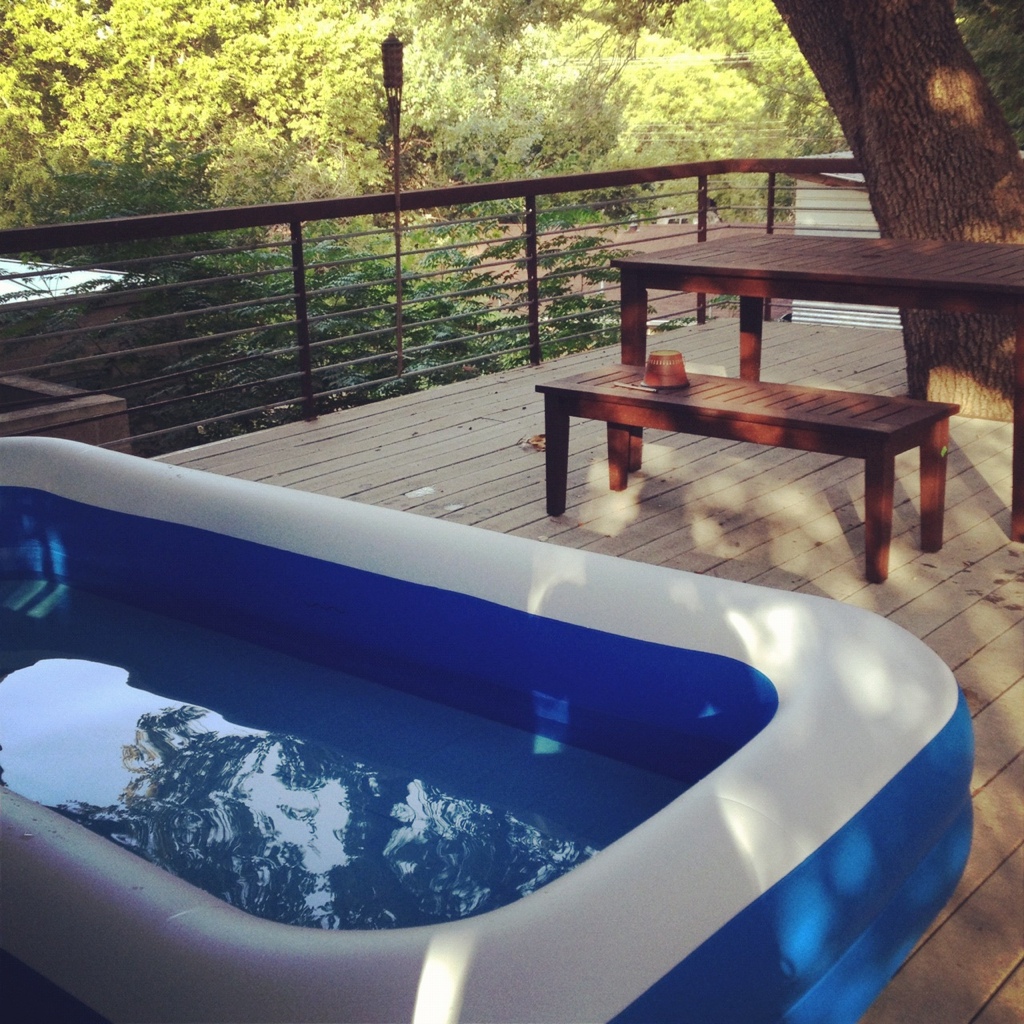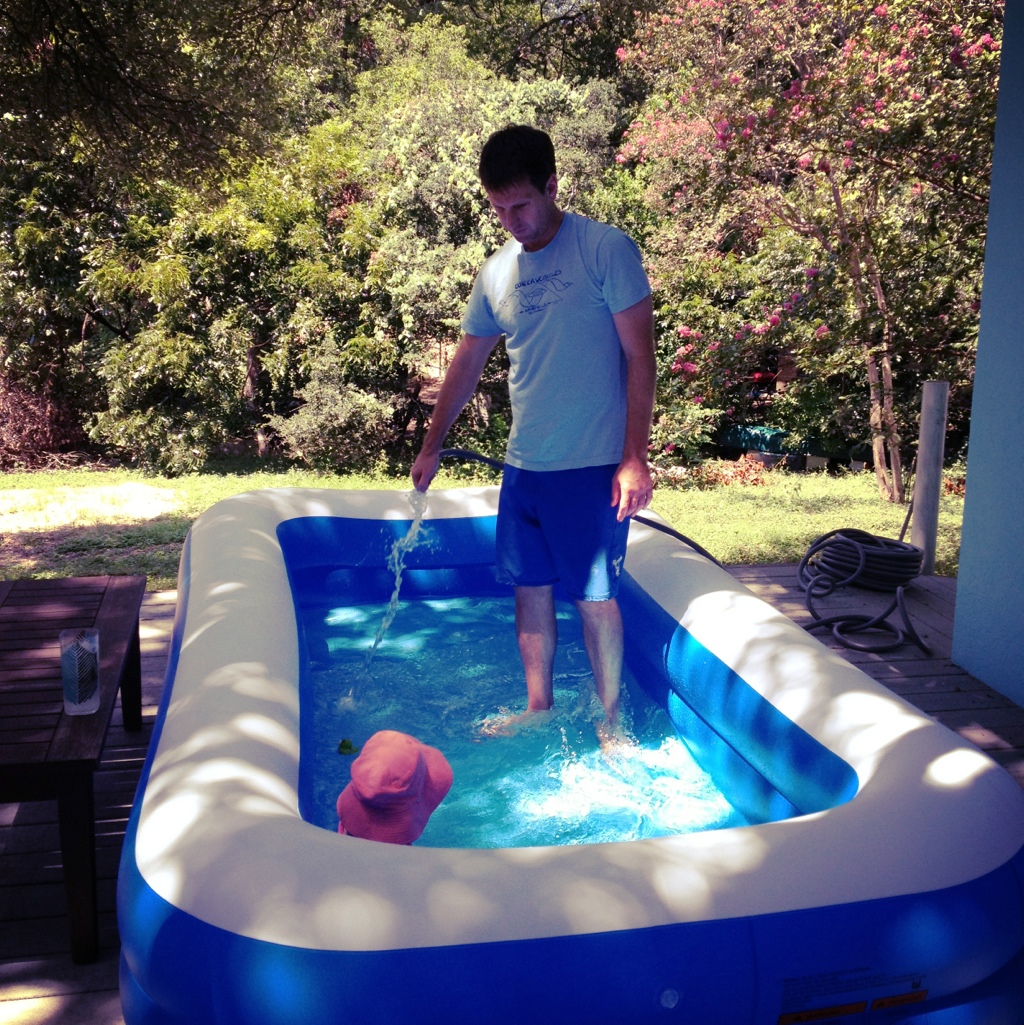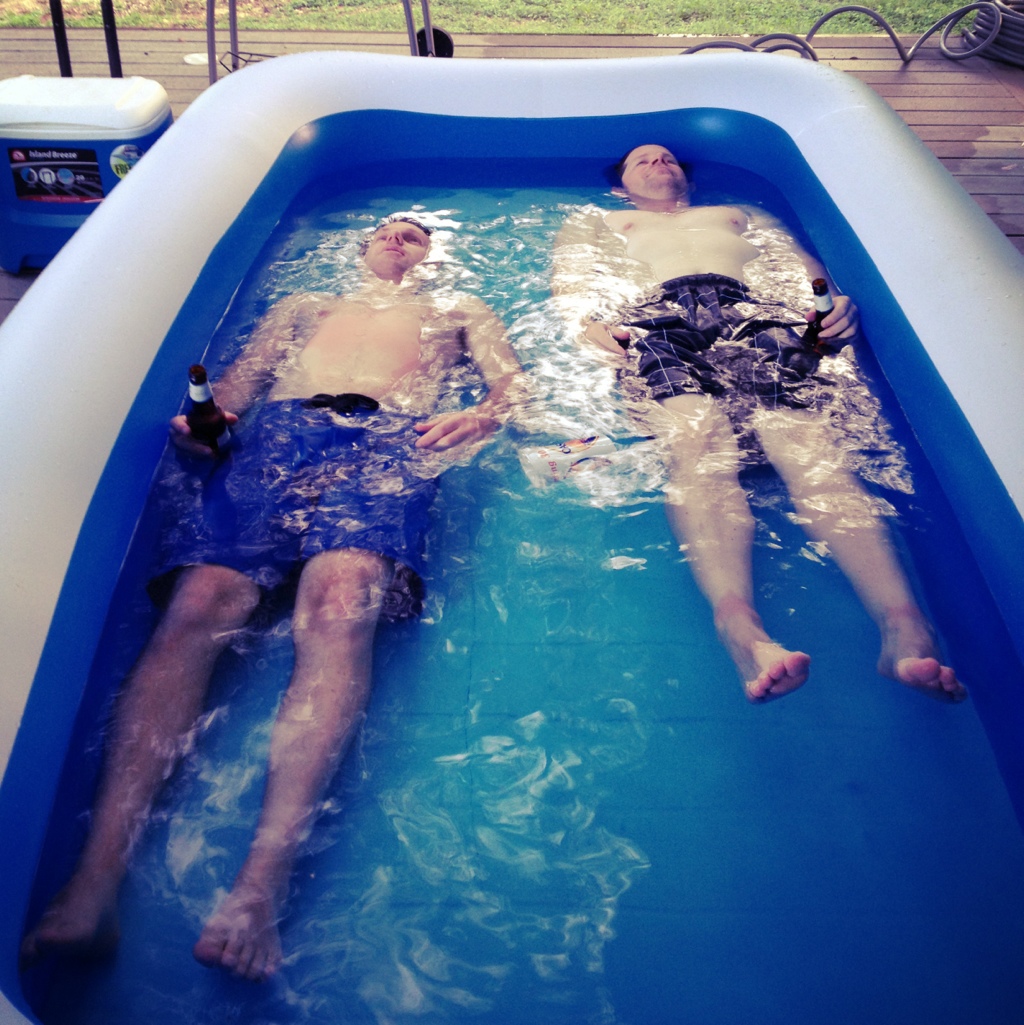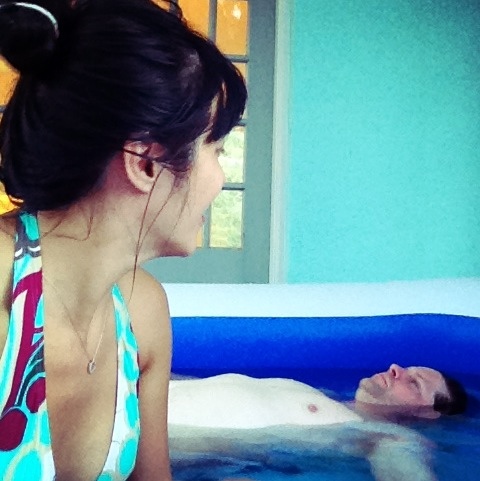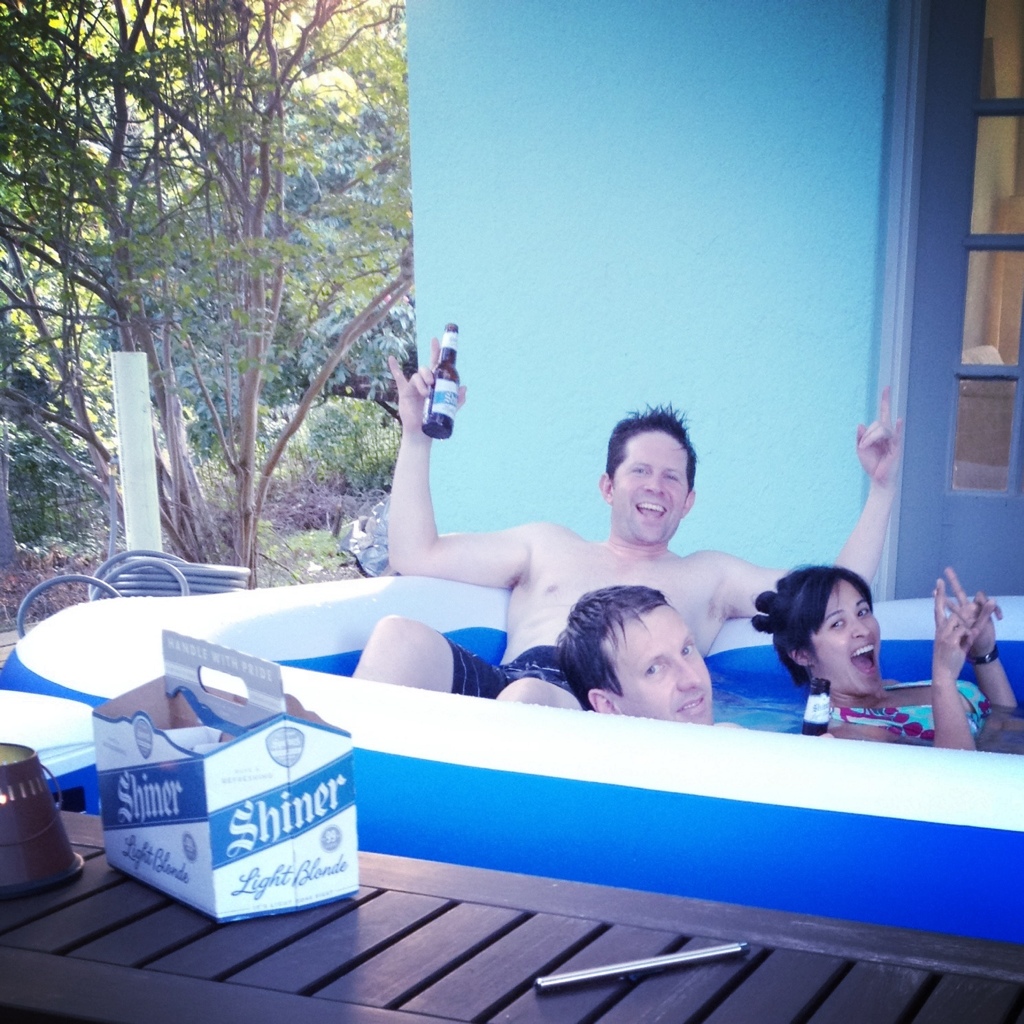 What do you get when you put 3 adults in an inflatable pool with Shiner Bock?
FUN!!
But it's not as cute as this lady: