Back to back backyard posts.
(That was 3 backs in one sentence).
I got back another design. (You will probably need to click on it to see the detail). The good thing is that it gives an overall plan, bad thing is that it doesn't have the pretty 3D renderings.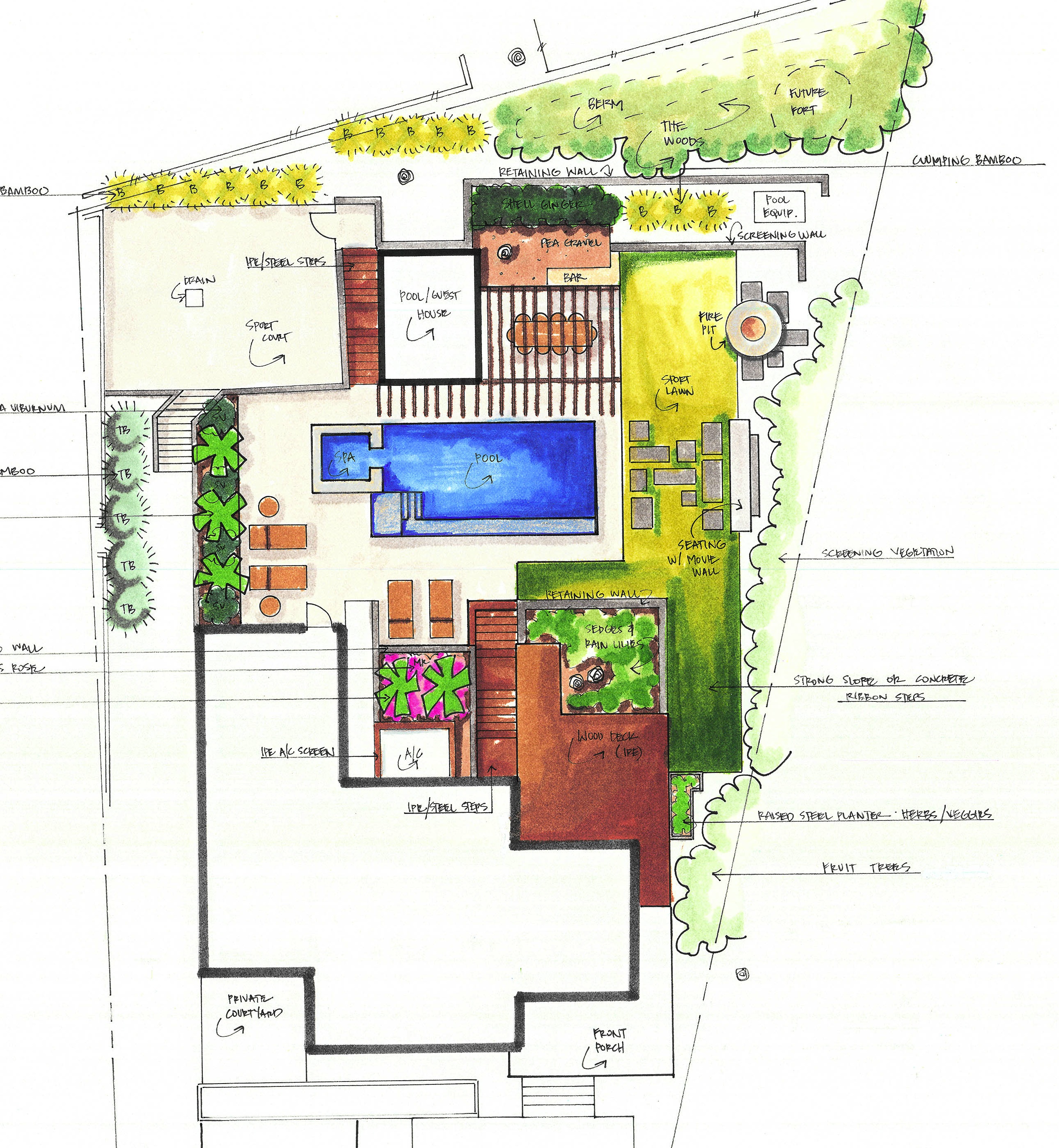 I am very excited about the cabana with adjoining pergola. Very important.
I like the fire pit.
But again, too much stone???
Tell me your thoughts!!!
xoxo,
CBO