I have talked about the backyard alot. Here and here
Well, we interviewed 3 landscape people. One was weird, and I finally got one of the designs back. She did two iterations.
Here is Design 1:
First the aerial shot-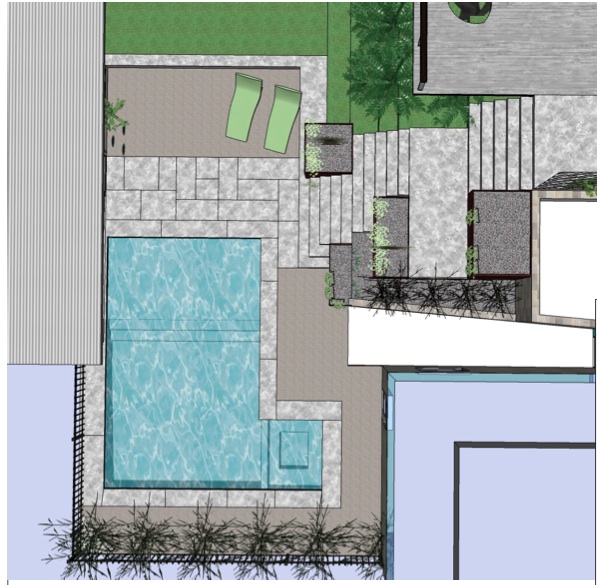 And some 3D shots-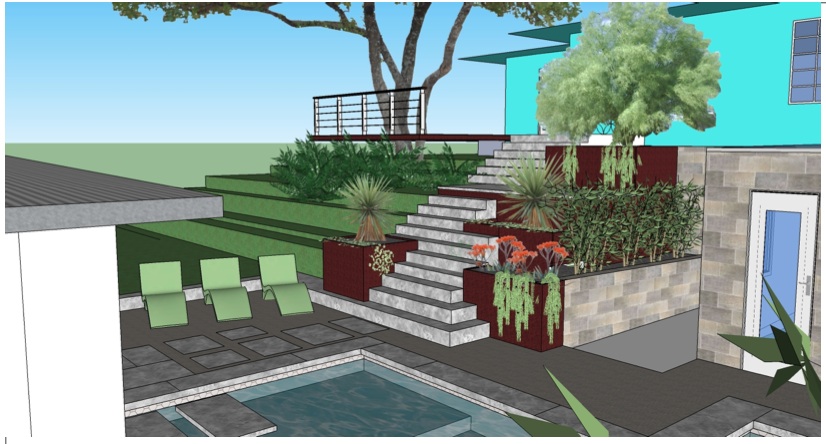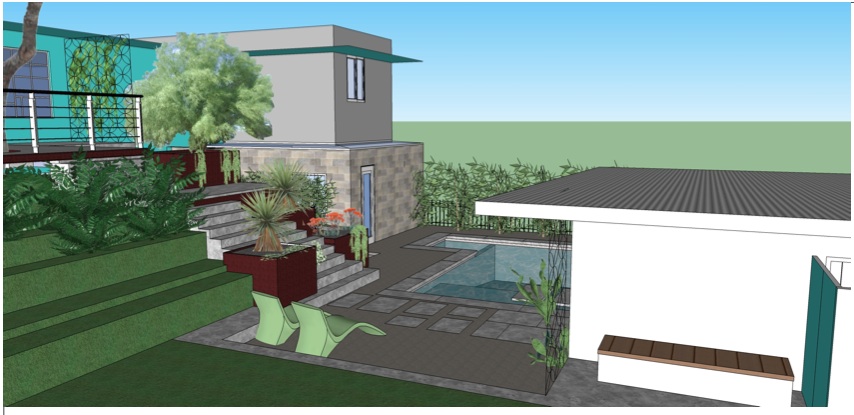 And looking towards the cabana-


Things I like about this design include the stairs, giant steel planters, and cabana. I like that the stairs are staggered and imperfect.
I don't like the abundance of stone/ concrete.
Here is design 2: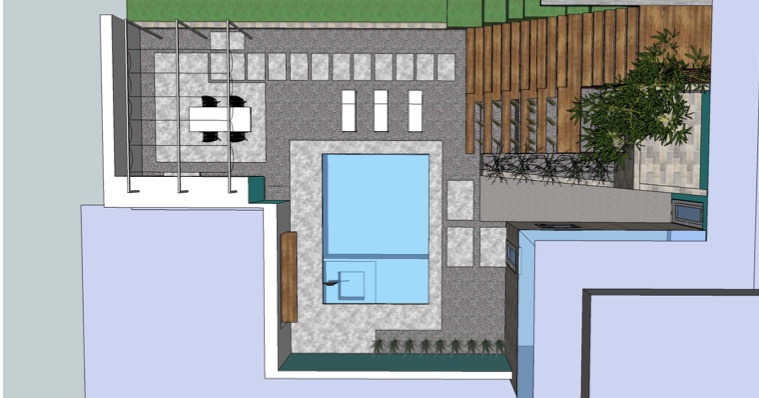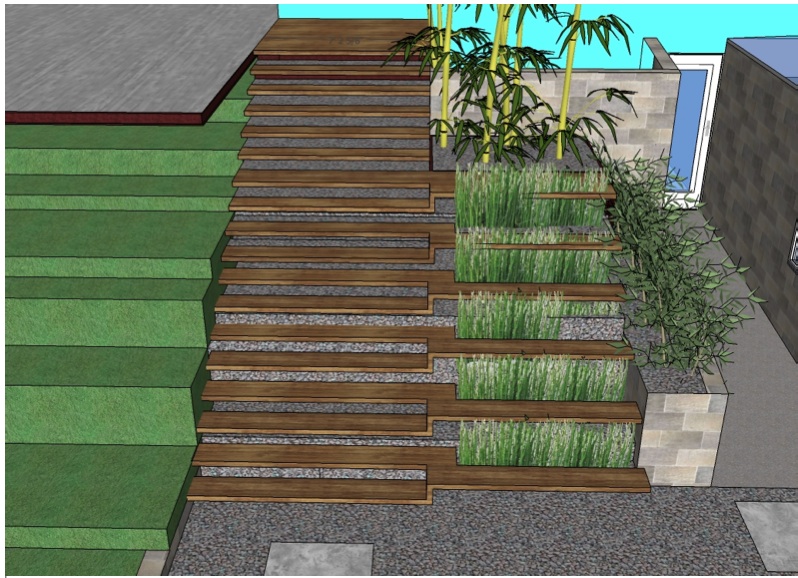 I like the stairs, but not that they're so straight. I like the wood though. I like the overall feel of this plan, and the shaded area, but there's no cabana. BOO!!
What do you think?
xoxo,
CBO