Portland and Austin are two of the nicest cities I've ever lived in.
People are always talking about how similar they are; it's true, they are very much like sister cities.
Which is better?
Apparently lots of people wonder… I saw this article in Travel + Leisure mag from 2011.
Having lived extensively in both cities, I will try to remain impartial. Let's discuss shall we?
First up, shopping. Portland wins by default because there is no sales tax.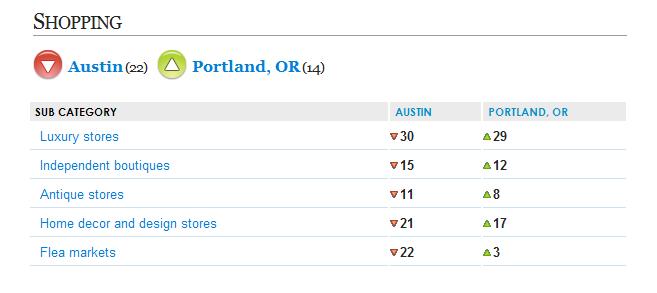 2. Nightlife. This is an easy one. AUSTIN. 6th street? 4th street? 2nd street? Congress? Rainey St?


3. Quality of Life and Visitor Experience. Well, bang for your buck-wise, TX wins. But I suppose other things matter too, besides money.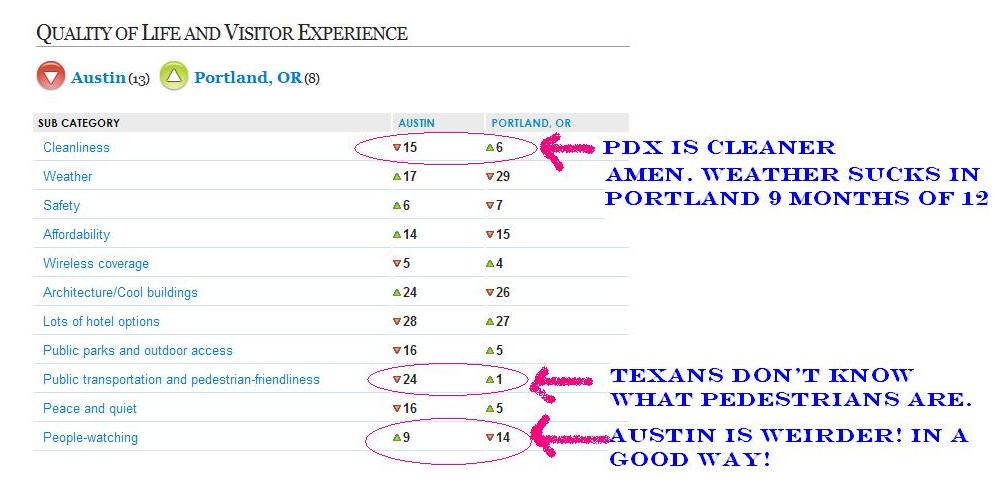 4. Food/ Drink/ Restaurants. This is a tough one. PDX has the high end food won, but TX does the mid-range food better.


5. Best Times to Visit. This one is clear.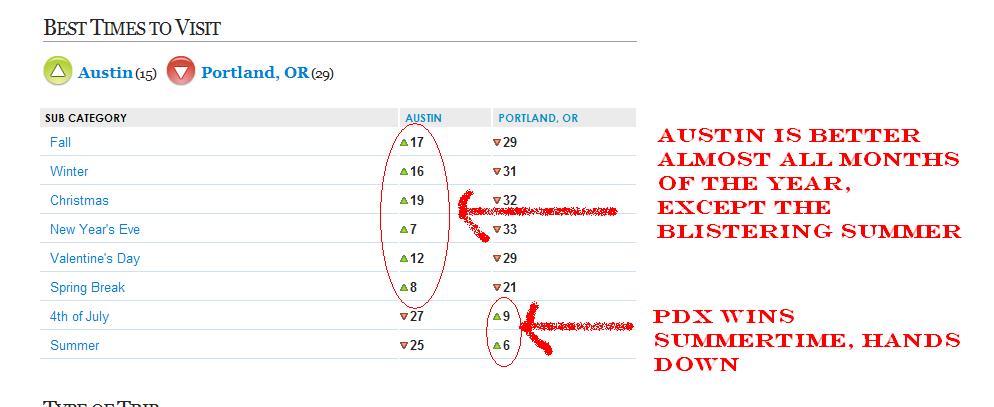 and lastly…who wins the smackdown?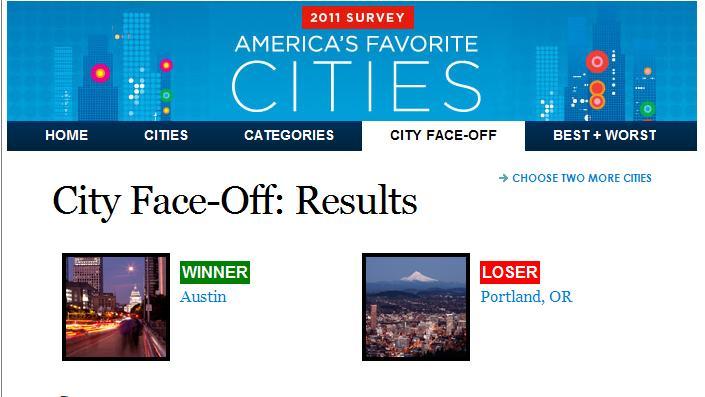 I could've told you that. That's why I'm moving there!! Yippee!!!!
xoxo,
CBO