I know I have showed you lots of pics of the yard and the tree.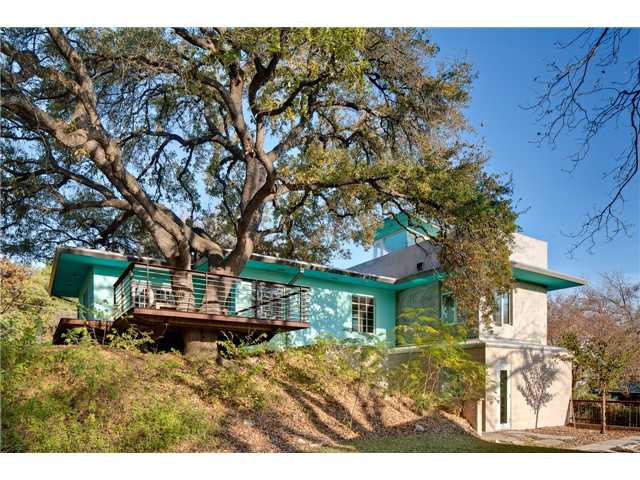 After closing, seeing the yard for ourselves, it actually looks like this. The yard is a jungle!!! The little tin shed is what we'd eventually like to turn into a pool cabana/ guest house.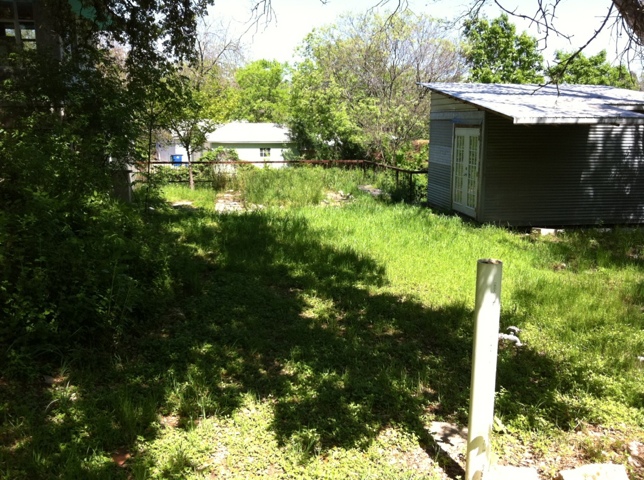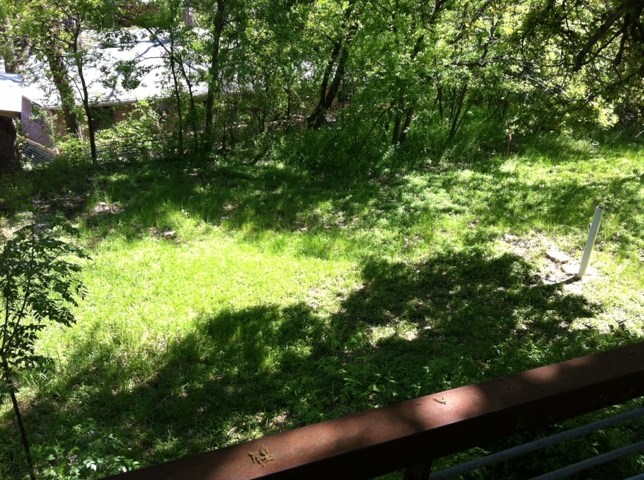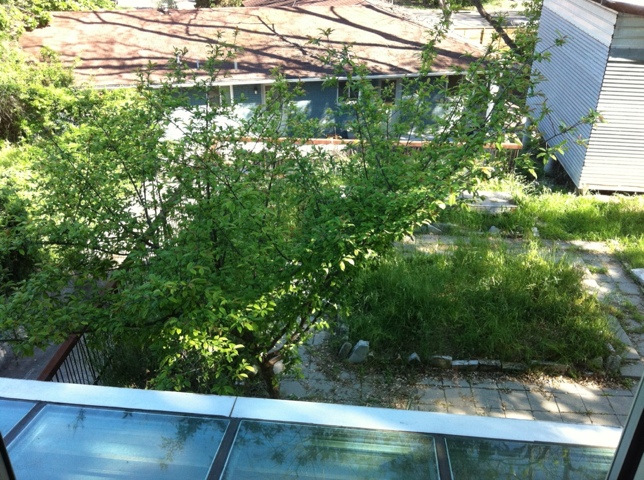 They let it grow wild!! WTF!!!
Still, there is potential. We're meeting with landscape designers and pool people this weekend. Exciting!!
Here are my inspiration elements (All images from Pinterest):
1. Pool. Obvs. Simple, rectangular shape.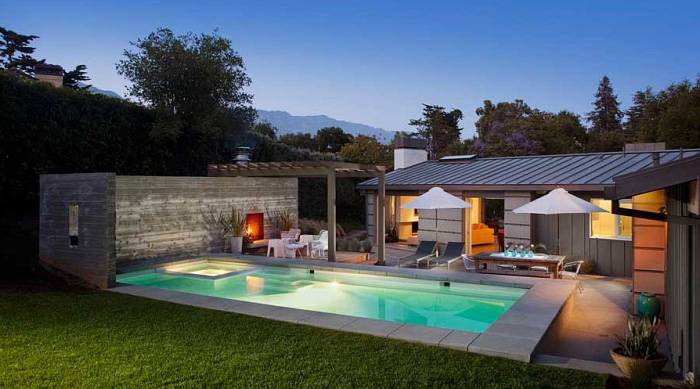 2. Grass with pavers somewhere around the pool.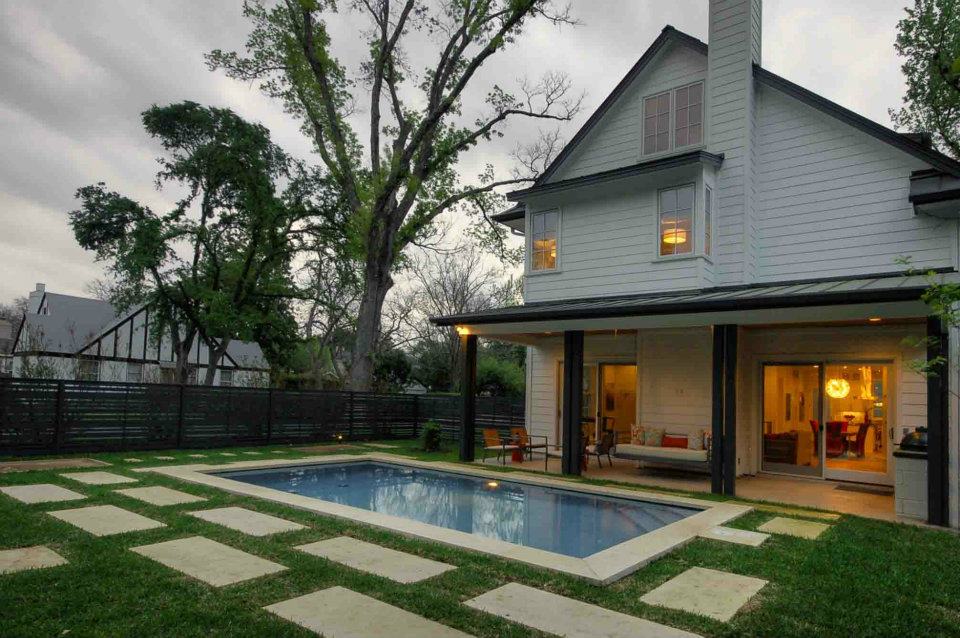 3. Ipe wood decking asymmetrically around pool.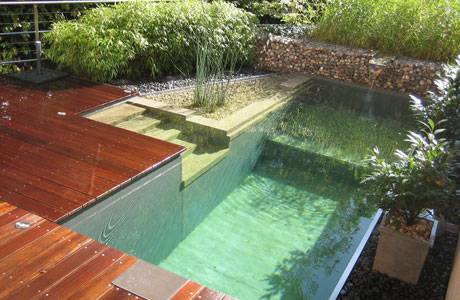 4. Fireplace area adjacent to pool.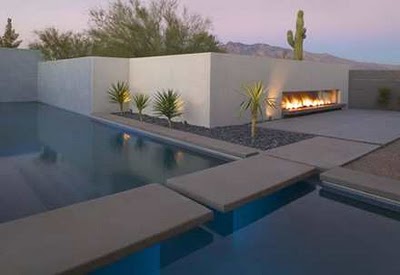 5. Modern planters with cacti. (This is Camille Styles' pool)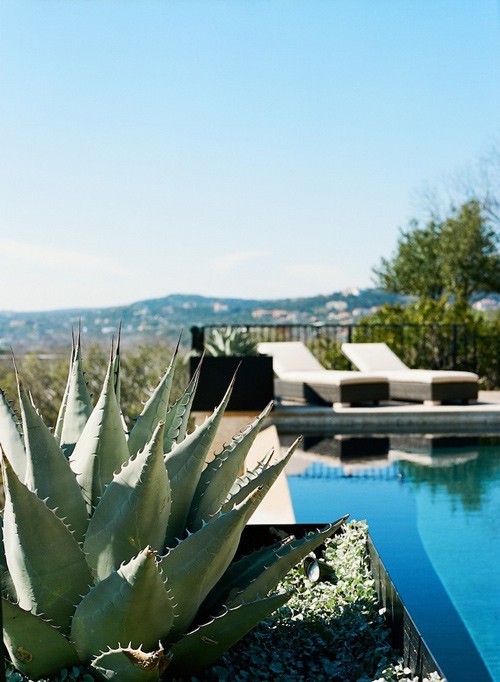 6. Acapulco chairs.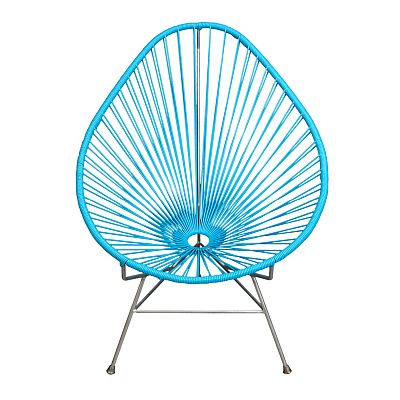 7. Ting sling hammock.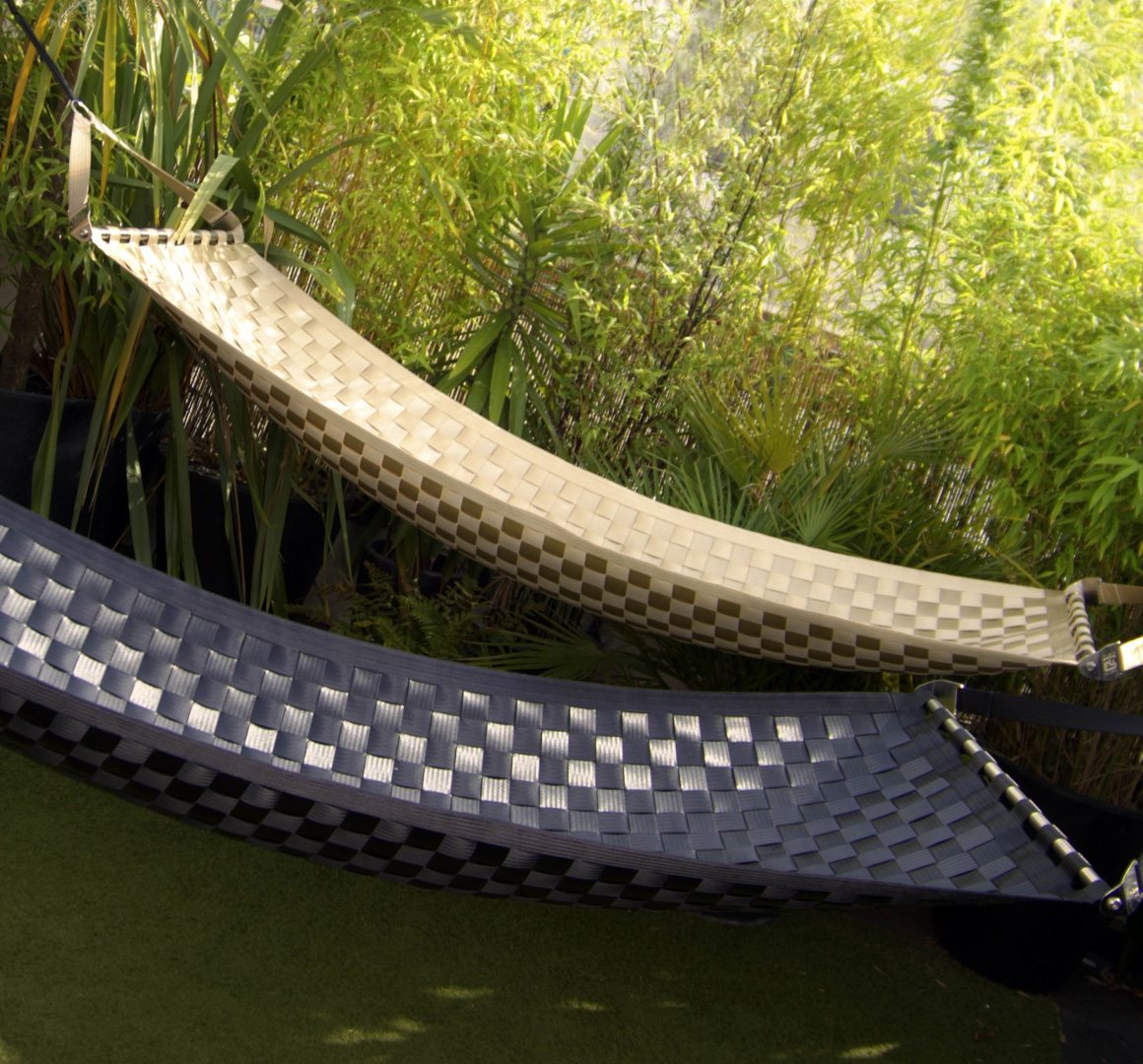 Let's see how many of these we can incorporate?