Now that we have Aquahaus, and my sweet hubby has done all the hard unpacking/cleaning, we are on to the fun part- shopping!!
The living room needs seating. Here is a reminder: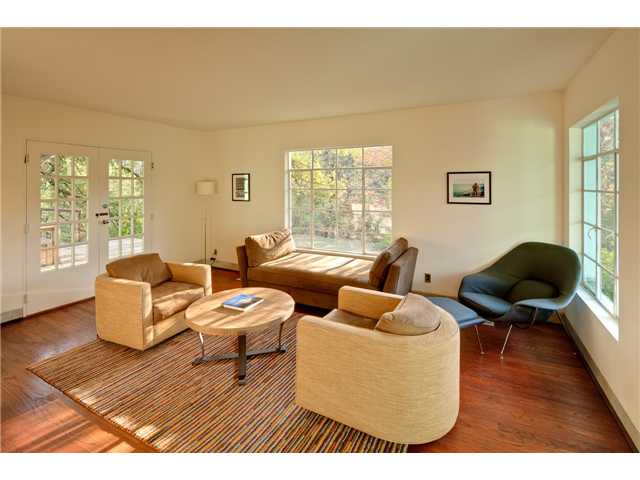 We would like a sectional. Mid century mod.
Since I'm now obsessed with thrifting, I've been checking out these. They range from $450- >3000 dollars.
First up-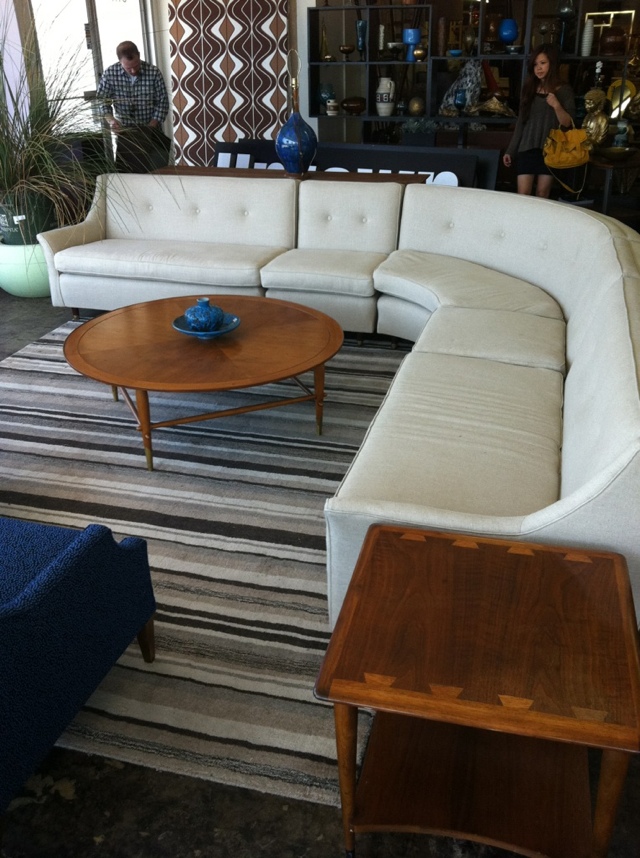 Huge. Awesome. Recently reupholstered. Most expensive. Obvs.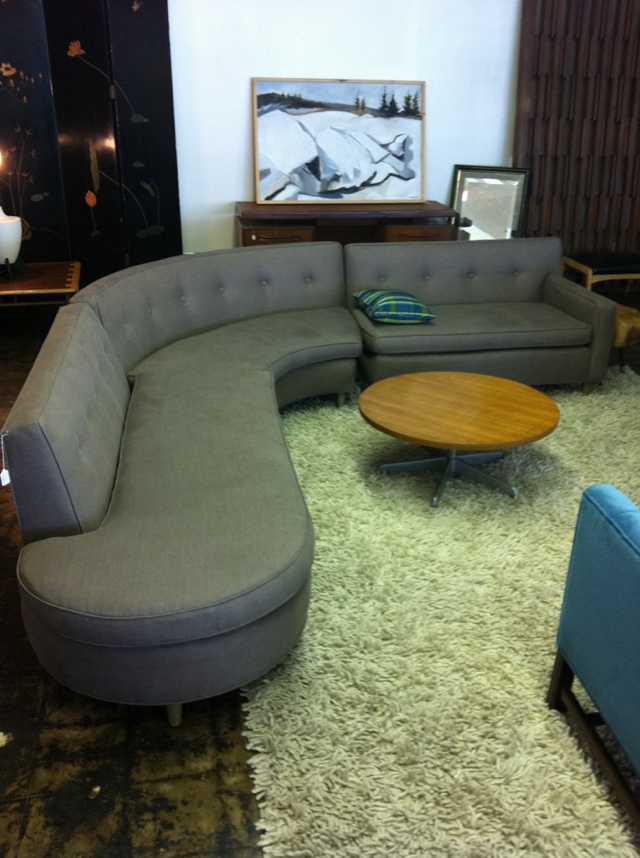 Also cool. Darker color. Nice shape.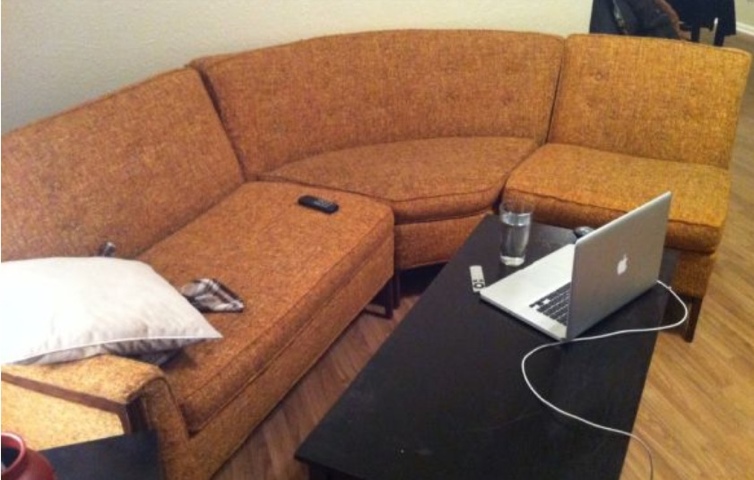 Burnt orange. That's a plus. Smaller.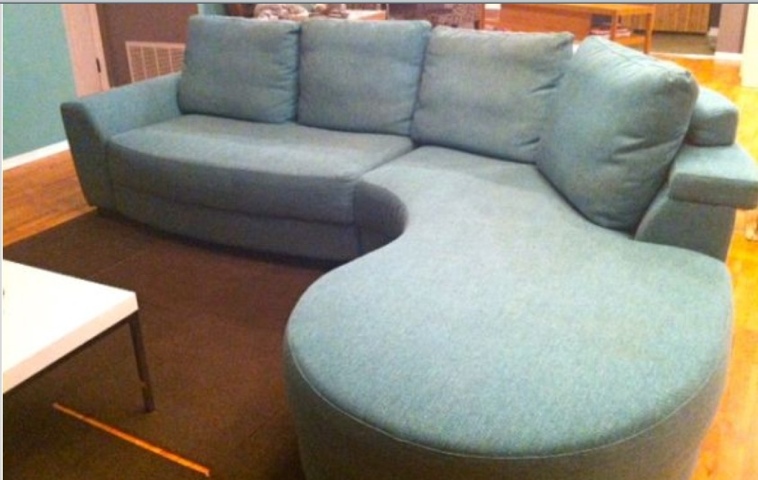 Turquoise! Seats 6! well priced.
Which do you like?