It's been a long time coming!! KY is finally back with her master suite reveal. Enjoy!!
xoxo,
CBO
*******************************************
It's about time I showed you all the "after" of our remodel. Sorry for the delay – we lost our camera battery charger.
Our contractor and designer did an awesome job. Everything finished ON TIME and as we liked. The final touches took until last weekend, but here are the glorious results.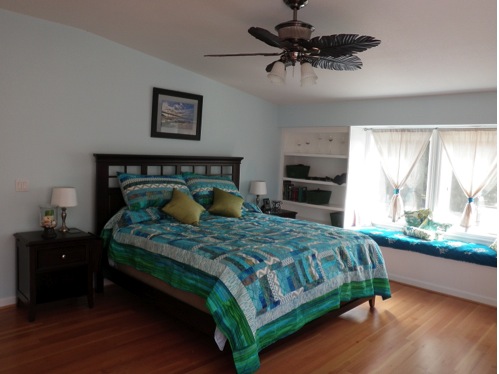 I have quite the account at Fabric.com. With their fabric I created a number of items for the room. I sewed the quilt and pillow shams, with a major assist from my mom – the master quilter. The ceiling fan was installed last weekend with help from our friend JS. FYI, evidently it takes 3 doctors to install a light fixture.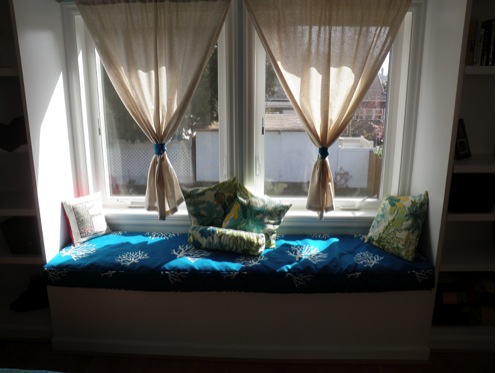 My mother-in-law came to visit and helped me to sew the window seat. I later sewed the accent pillows and curtains.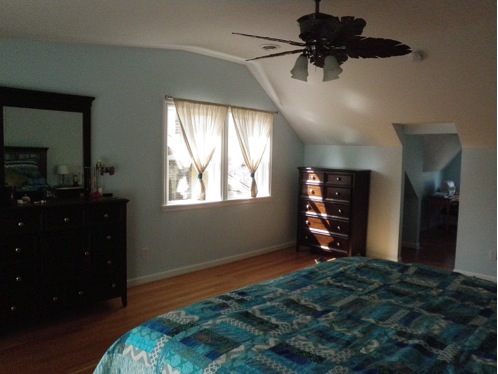 We got awesome furniture from Murphy's Furniture in Cornelius, OR. And our amazing mattress is the new Sealy iComfort foam mattress like the Tempurpedic, but not as insanely priced. I loathe getting out of bed in the morning.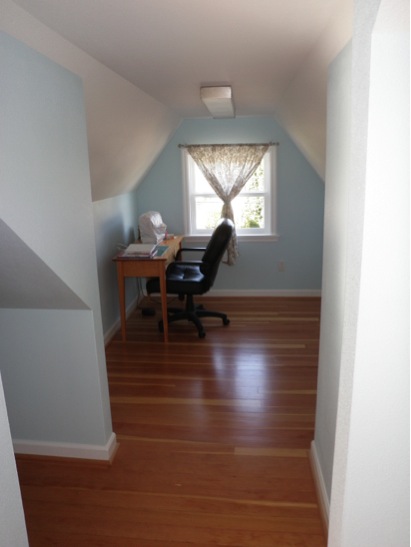 My sewing room, where I created all the curtains, quilts, pillows, and shams. I love how sunny it is in the afternoons. If you can see it on the picture, the curtain fabric is a taupe damask with "a bird on it". Very Portland.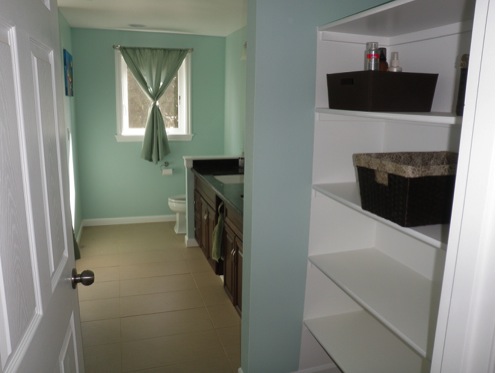 Our bathroom is glorious. The best part – HEATED TILE FLOORS. Honestly the greatest investment of all time.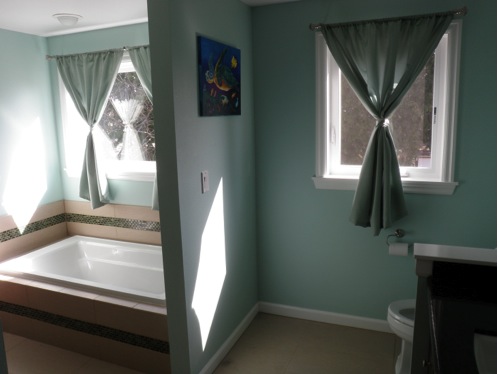 I sewed these curtains last weekend. Darren's little brother helped us install all the curtain rods.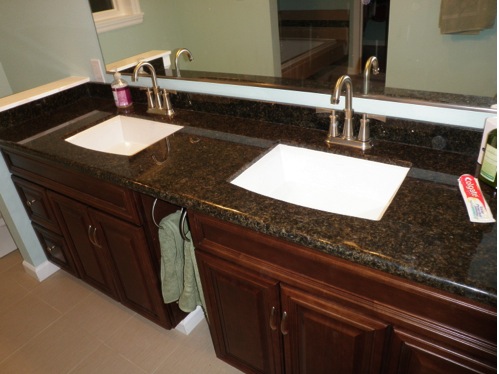 Dual sinks were a must. Now we can get ready simultaneously!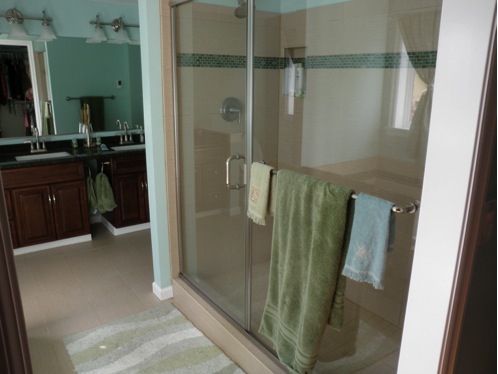 Our giant shower.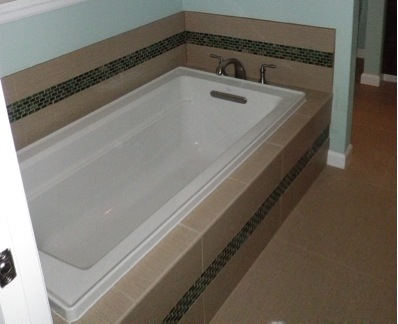 My soaking tub.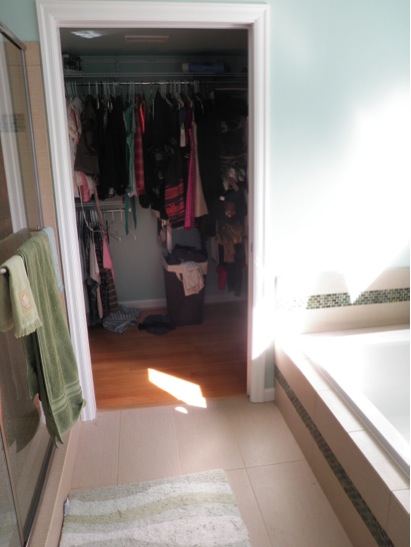 Walk in closet, pretty sweet!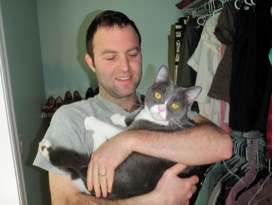 Darren and Duke loving the closet too.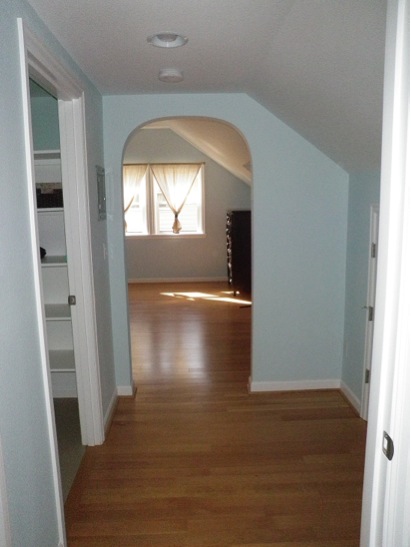 The entrance to the bedroom. We have arches downstairs that this mimics.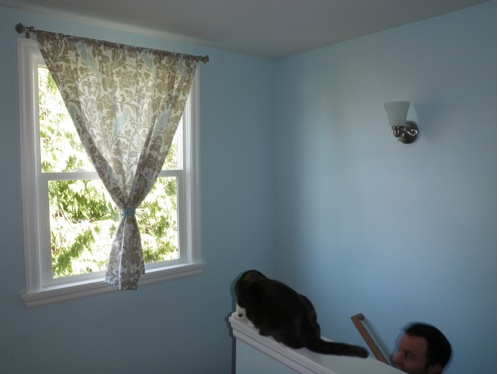 Coming up the stairs to the master suite. We installed that wall sconce light last weekend.
And so it is done! Now, I plan to sit in my window seat and read in the sun. I'm not sure I have any motivation to leave the bedroom ever again. Telemedicine is a thing, right?
KY out!!