I have been quite obsessed with bar carts. They are glamorous and make me feel like Audrey Hepburn in Breakfast at Tiffany's.
Here are some awesome bar carts from other bloggers:
Joanna, from A Cup of Jo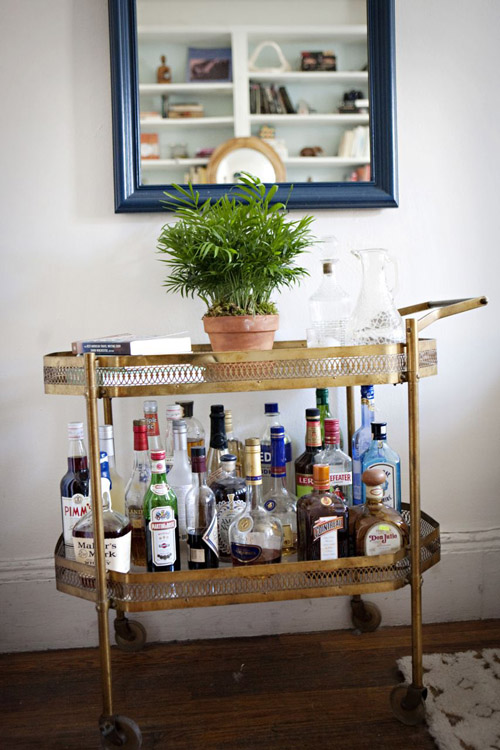 Naomi from Design Manifest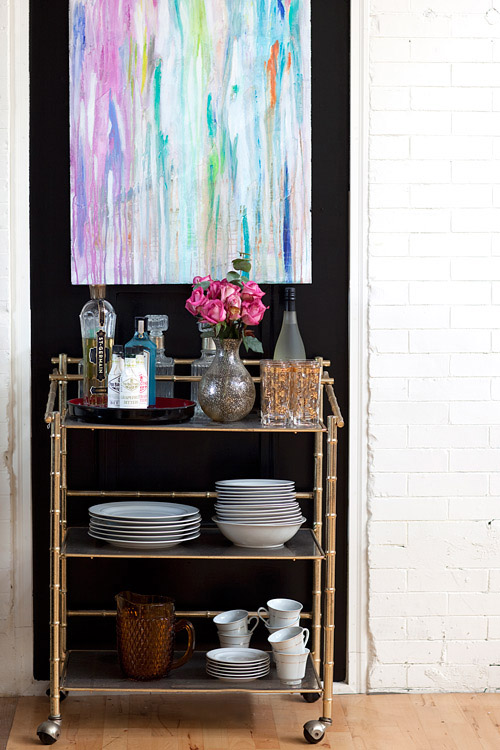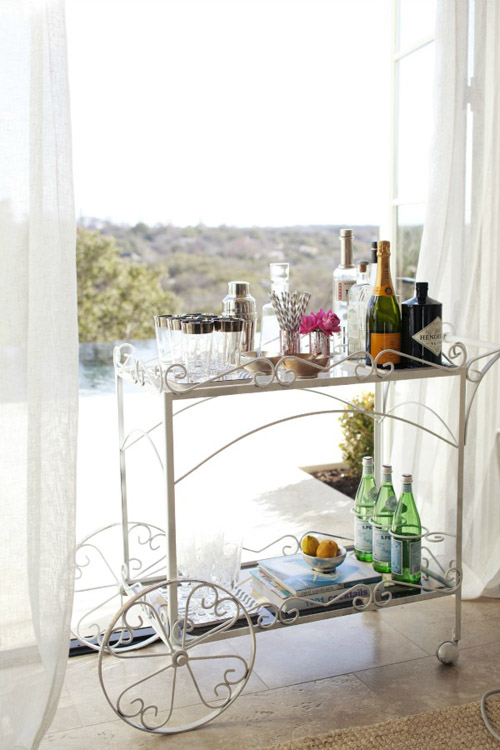 And some unknown sources:
At my fave vintage store on SE Hawthorne, House of Vintage, I spied this beauty.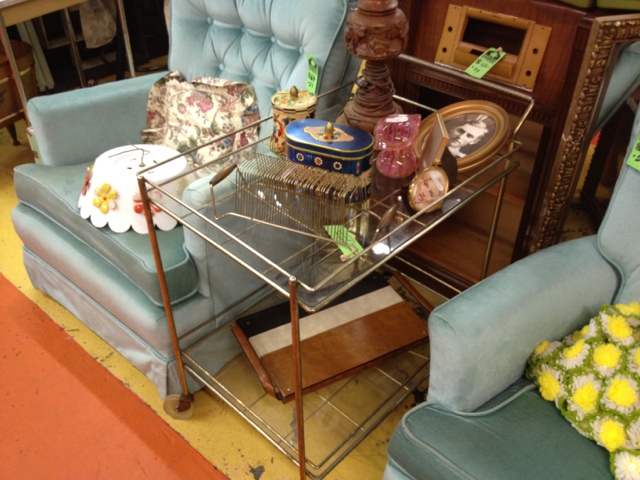 Lots of crap on top, but lots of potential.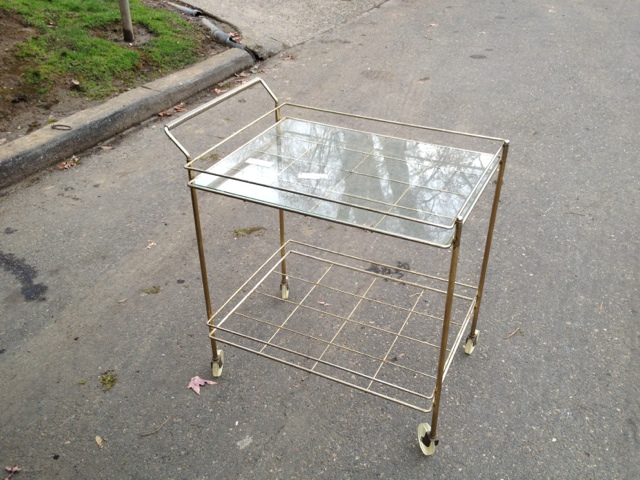 I googled ways to clean the brass.
First I tried ketchup.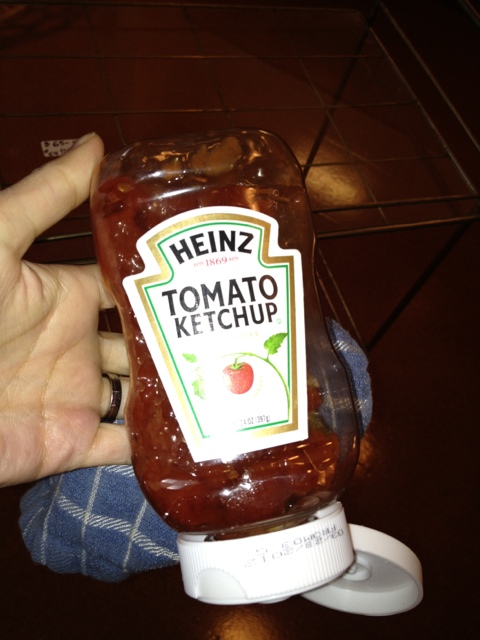 Then I tried a vinegar/baking soda mix. It bubbled up. I felt like a mad scientist.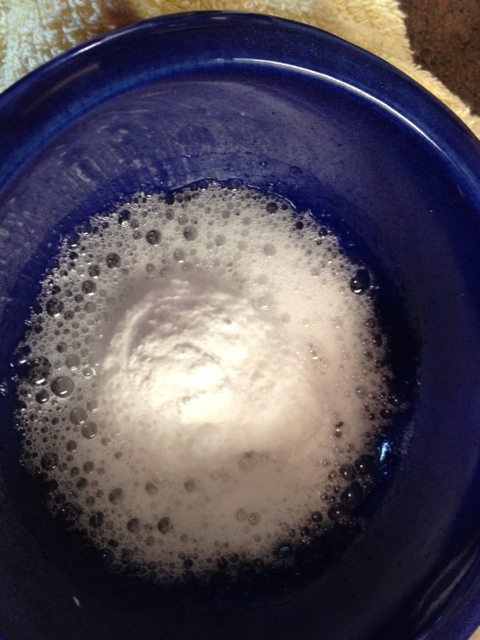 But then I had to resort to Brasso. And here she is.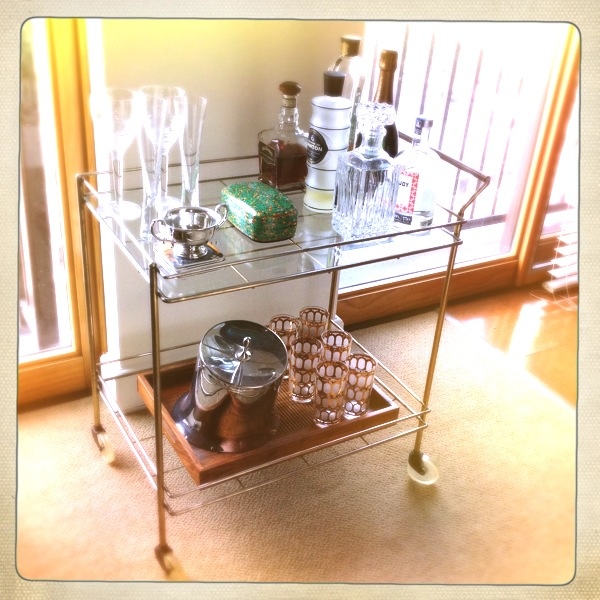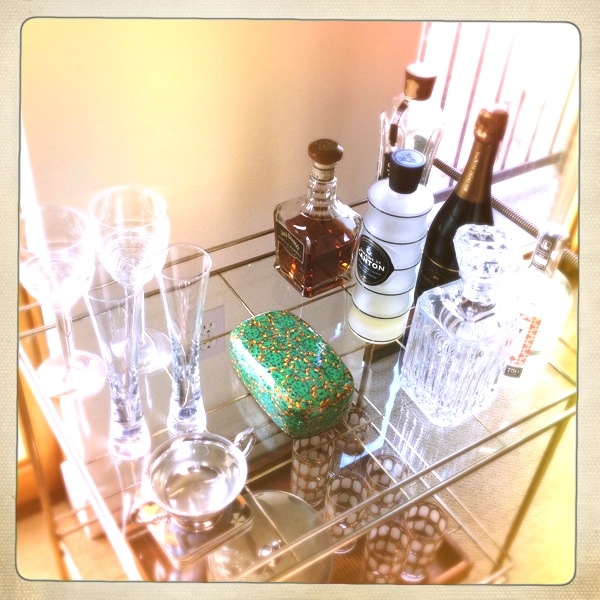 See the gold glasses on the bottom tier? Thrifted!!
Likey?