Readers!! Another treat today!!! Kristina is back in full effect with such a genius post. I'm sure you will agree that this needs to be a weekly column!!
xoxo,
CBO
****************************
Celebrity gossip is a particular specialty/love of mine. People.com is my yoga/meditation/happy place for unwinding. At any given time I can tell you trivial details of the lives of people that really don't matter, but are famous.
Currently here are my most interesting/disturbing finds:
1. Rihanna: EVER associating with Chris Brown (who beat her prior to the 2009 Grammy's) would be too soon. But you are an idiot and now are reportedly sneaking around hooking up with him again "in secret" and collaborating on a new song.
http://www.people.com/people/article/0,,20572186,00.html
http://today.msnbc.msn.com/id/46049838/ns/today-entertainment/t/would-brown-go-jail-if-he-hooked-rihanna/
Luckily you've kept it together and don't look at all insane with your new "Thug Life" finger tattoo and Grammy look.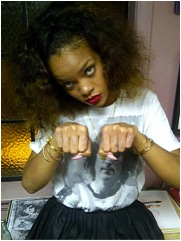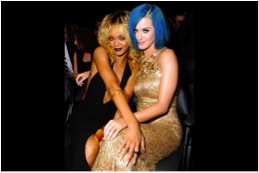 2. Whitney – very sad. But, I just learned that she supposedly was hooking up with Ray J (aka Brandy's little brother, aka guy who peed on Kim Kardashian on a sex tape and made her famous). So in a very disturbing 5 degrees of separation way you can get:
a. Whitney Houston – Ray J – Kim Kardashian – Khloe Kardiashian – Lamar Odom
b. Whitney Houston – Ray J – Brandy – Kobe Bryant – Lamar Odom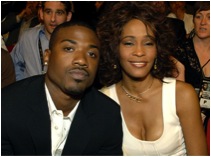 Note to readers: DON'T GOOGLE IMAGE KIM KARDASHIAN AND RAY J … particularly at work!
3. Finally, what's with aging female celebrities going insane with trying to "out-hot" one another? Cameron Diaz announced at the Golden Globes after parties that she has best butt of any lady aged 39: http://www.showbizspy.com/article/243245/cameron-diaz-i-have-an-amazing-ass.html . Much like you never challenge a Silician when death is on the line, you NEVER challenge J-Lo to a booty-off – and she's 42 for the record: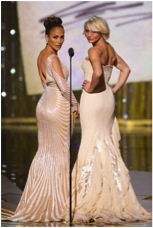 And then, not to be outcrazied, Angelina busts out with the "Hey! Hey! Over here! Check out my leg!" I love this writer ☺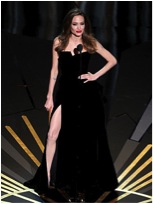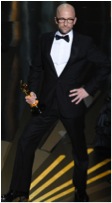 Please ignore her emaciated frame and freakish arms: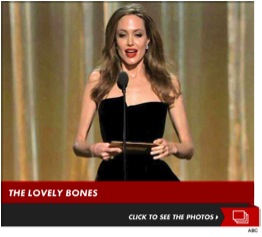 See, don't you feel better already. Let the celebrity smut wash over you. It feels so amazing.
KY out!!!