Here we go! Another food review!!
J and I ventured to Jam. It is a cute, quaint spot on Hawthorne in SE Portland.
And I like that they pre-emptively call out Lingerers.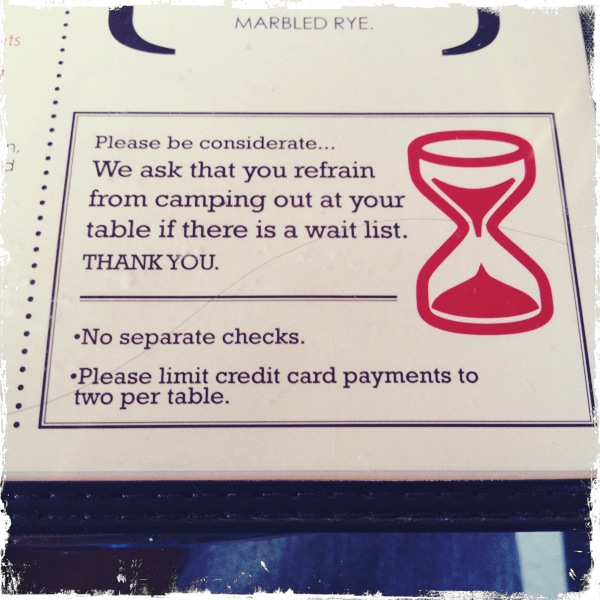 I had a yummy omelette.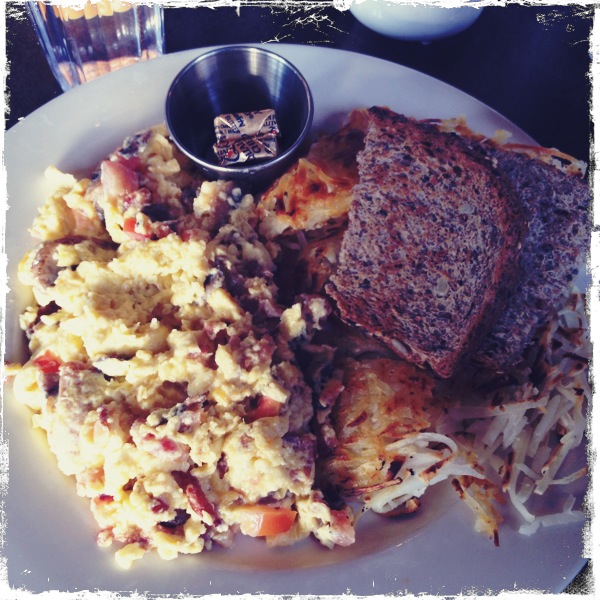 This is obvs before I went Paleo. (3 days ago)
J had blueberry chai pancakes. It smelled heavenly.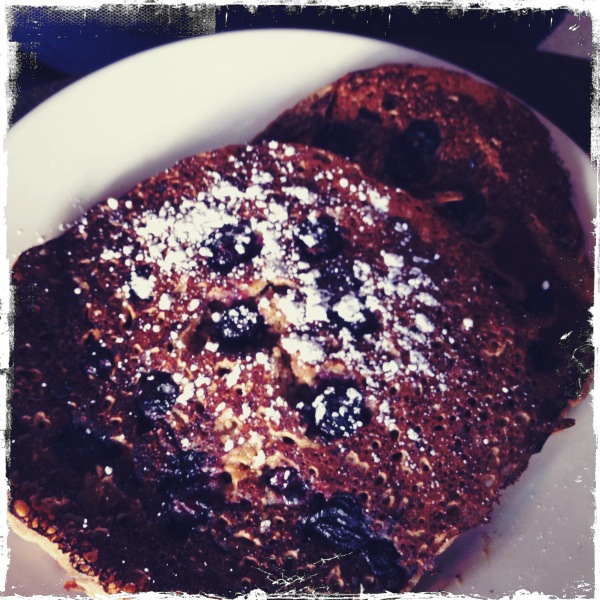 Great, quick breakfast! But not life-changing.
Grade: A-
There was a young couple next to us. I've seen old people do this, but not young. I hope this doesn't happen to J and me anytime soon. (Yes, I've become more brazen about taking pics of people in public)