Since I'm now Paleo, we have been trying to eat some Paleo friendly meals. One such place is Dick's Kitchen on NW 21st.
( I did have a cocktail. I am human)
J had the venison burger. At least they are vegan buns. It was delish.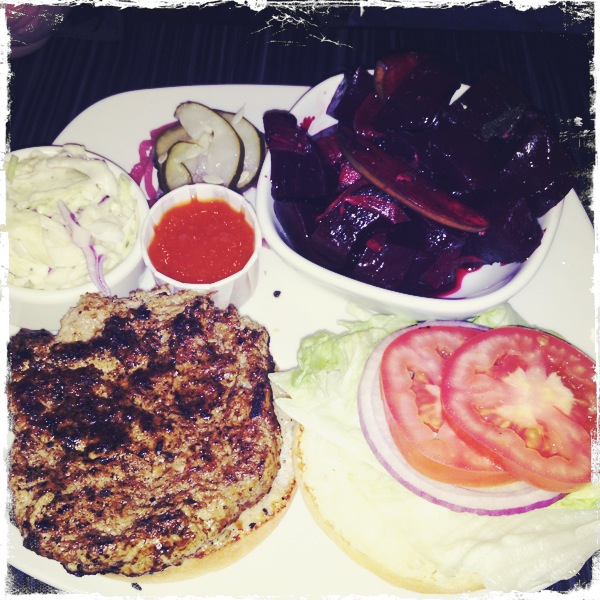 I had the kale salad. Forget to tell them to hold the cheese. But I didn't eat it.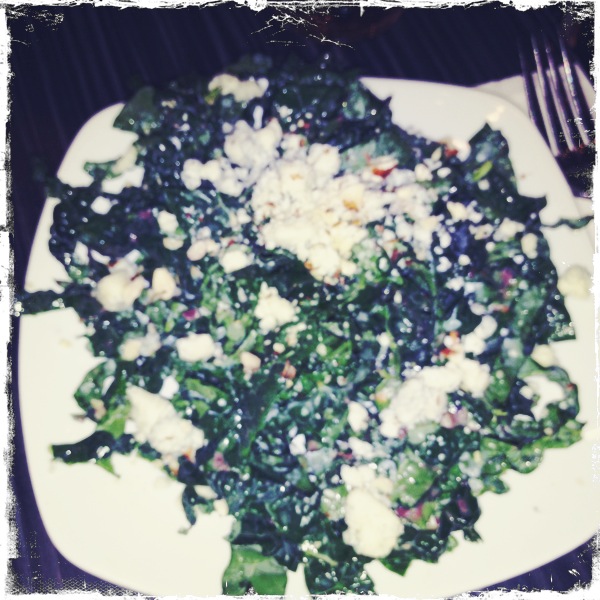 And kimchi. This kimchi was delish.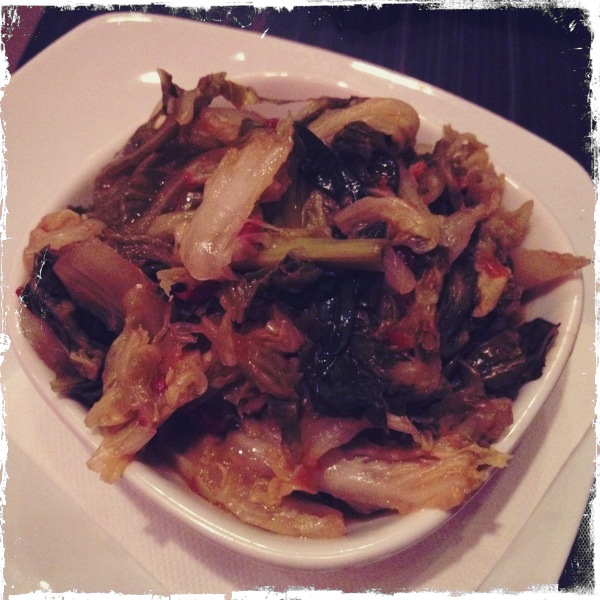 We also had flourless chocolate cake. We are serious Paleo cheaters. Gotta live right?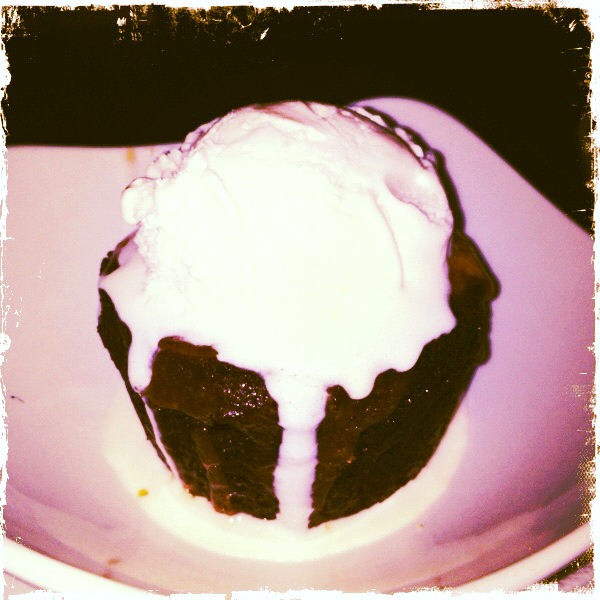 Grade: A