I love your show. You are geniuses and funny. You are coming to Austin. I am dying. I would love love love to be on your show.
I have a vision, you have the skills. Let's be friends.
J & I fortunately share a love for the same design aesthetic. We both like earthy contemporary. This means lots of modern lines, but warm, earthy materials- rustic woods, stones like marble & travertine, and metal, with a colorful, funky, eclectic slant. Strong pops of color are needed!I like to call this rustic boho, giddyup glam! (Giddyup in homage to my Texas roots) Indoor/outdoor living is also super important. We want to be able to enjoy the gorgeous Austin weather.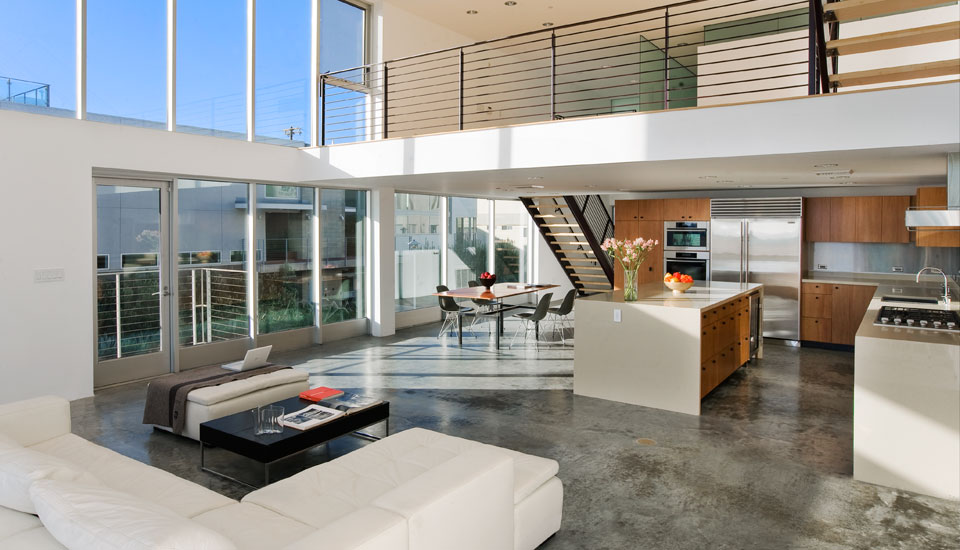 One of my favorite houses ever is the 5th Street House by The Brooklyn Company. They have it all right, the white, the warm wood tones, the pops of color, natural light. Genius Fest.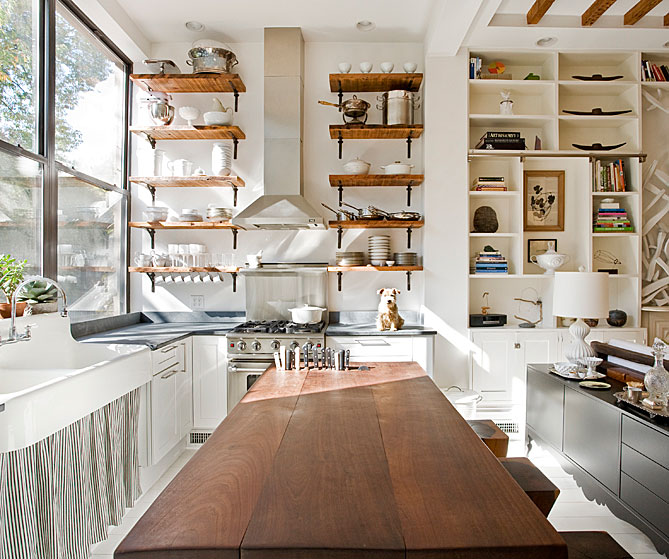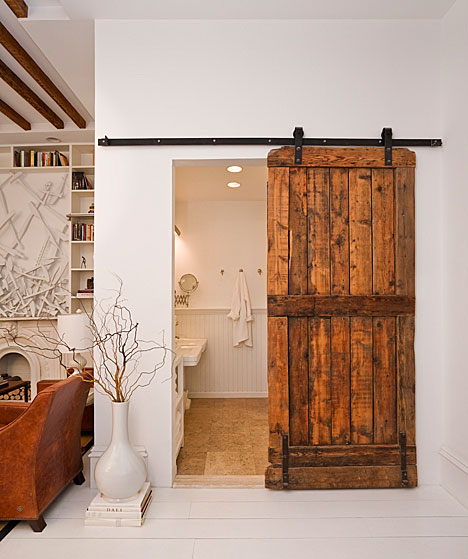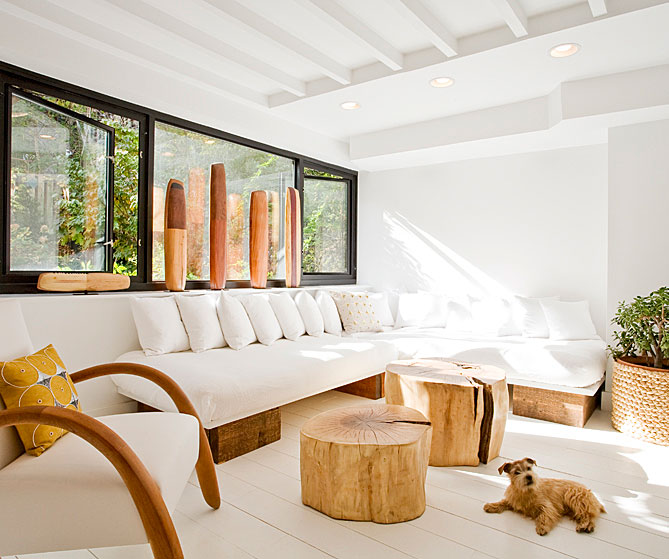 This would be my dream vision for Ordhaus (future Ord abode):
You would come in and be greeted by a pop or color. This is either via a re-upholstered settee in a colorful suzani.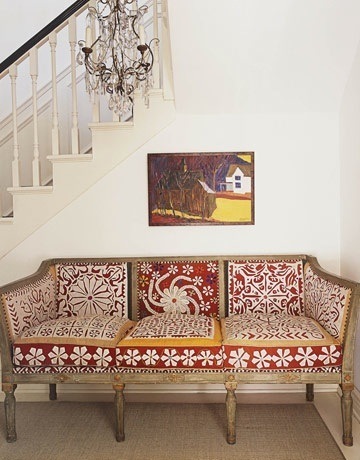 or a gorgeous piece upholstered in La Fiorentina. I die.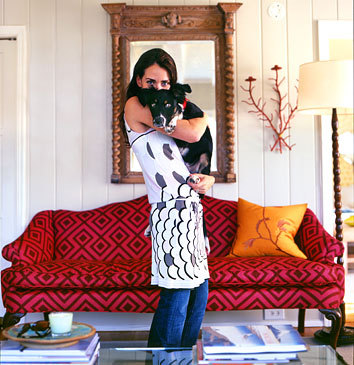 or just funky pics in a gallery wall. The entry way sets the tone for the rest of your house.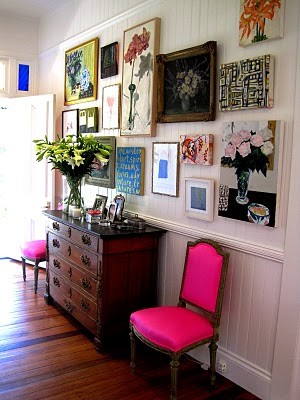 or maybe a graphic modern wallpaper. Love the sisal on the stairs.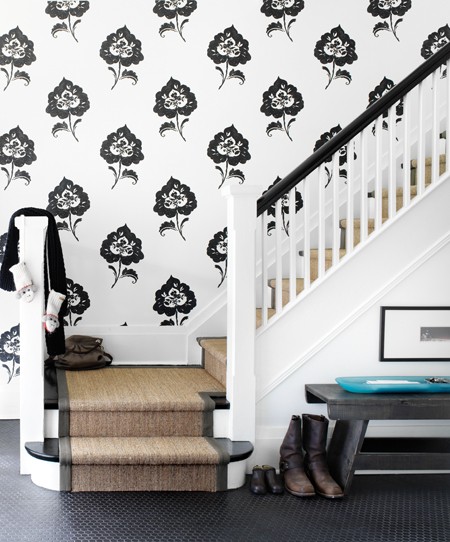 Pass the library- all of these have settee "built into" a wall of bookshelves. What a nice touch.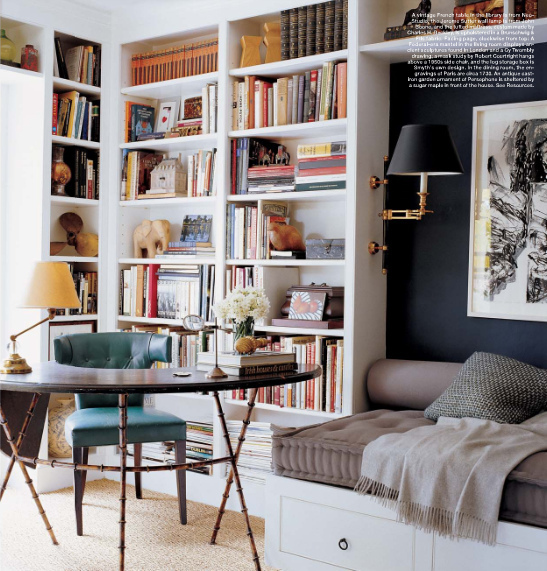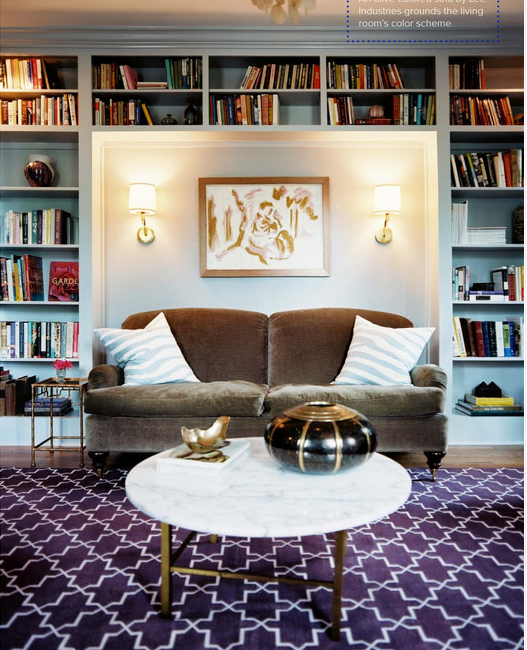 Then you would step into a great room. All these pics have wood beams on the ceiling. A must.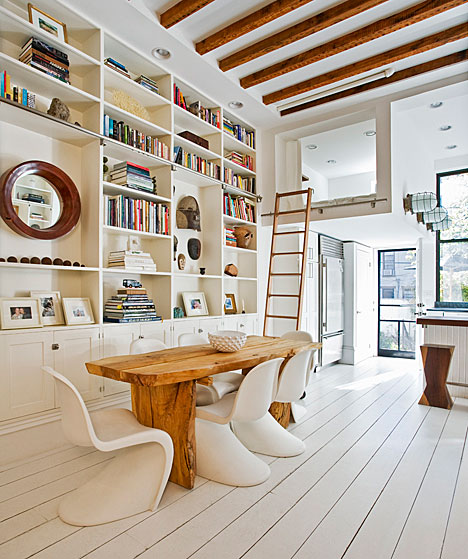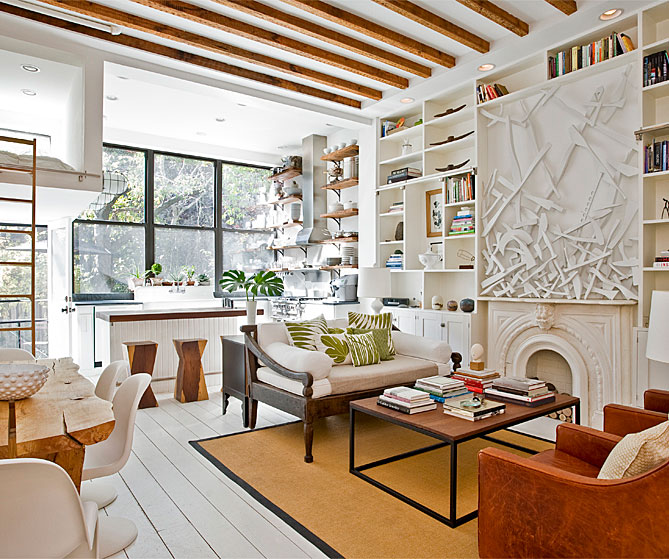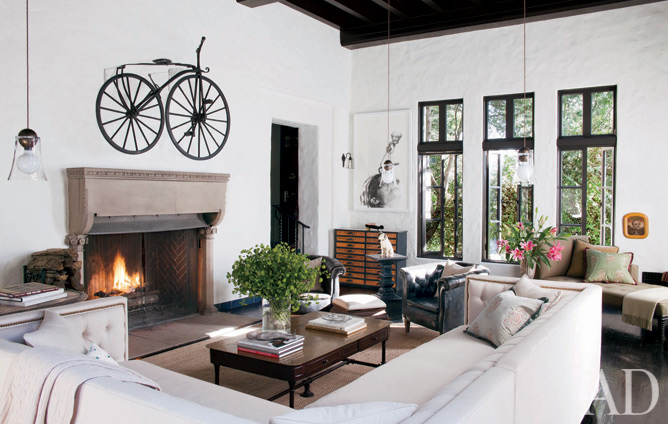 Sheryl Crow's home has such a great vintage, eclectic vibe.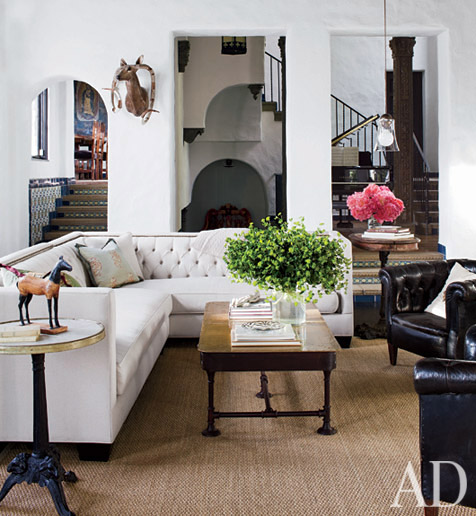 And the coup de gras. Dying over here….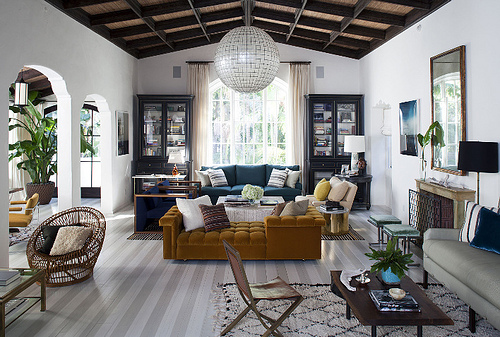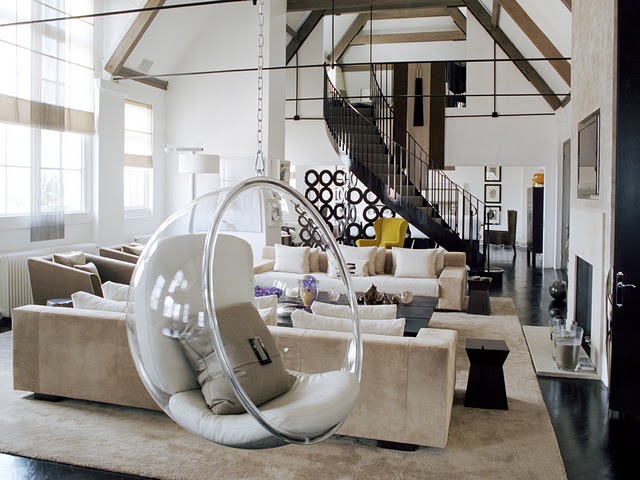 And the kitchen. Need subway tiles, pendant lighting, wood, and either quartz or marble surfaces.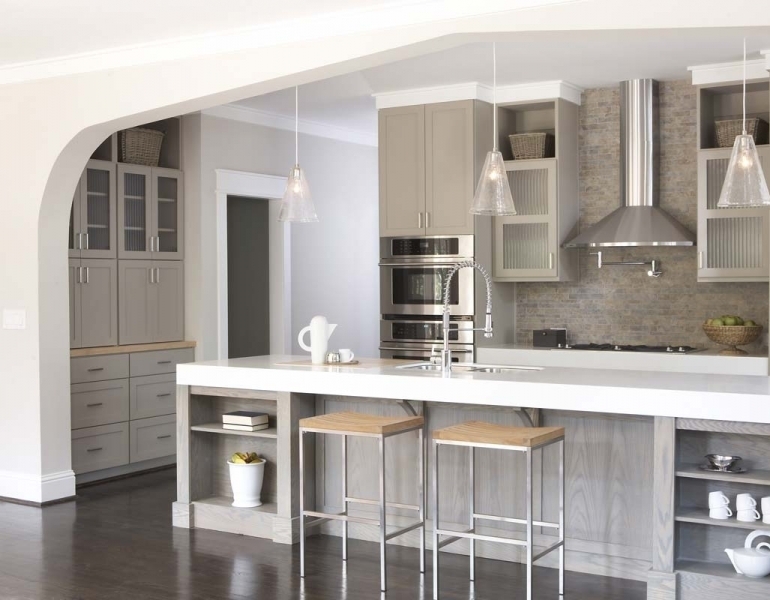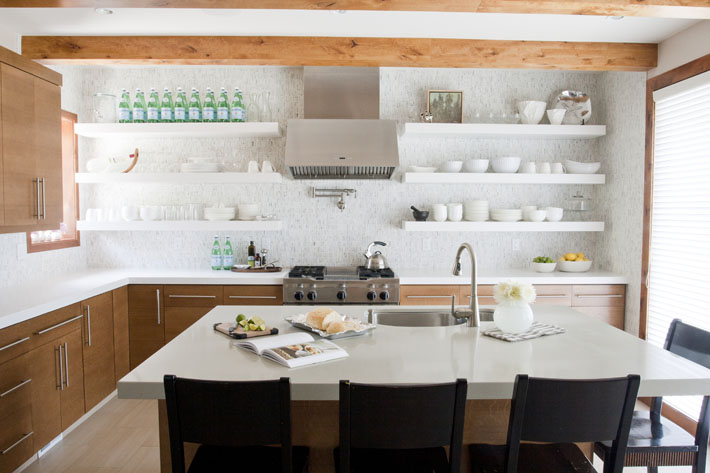 I love Waterworks "The Grove" Tile.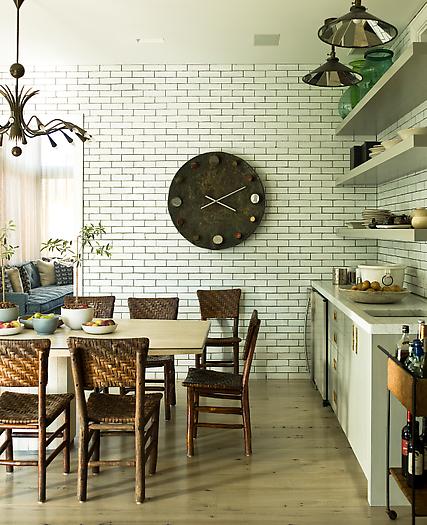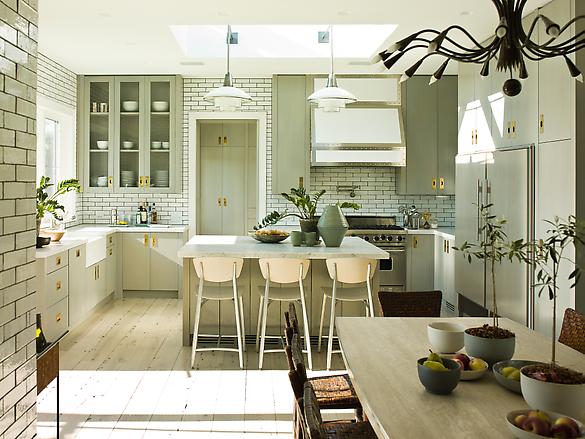 Dining Room- a big rustic wood table is a MUST.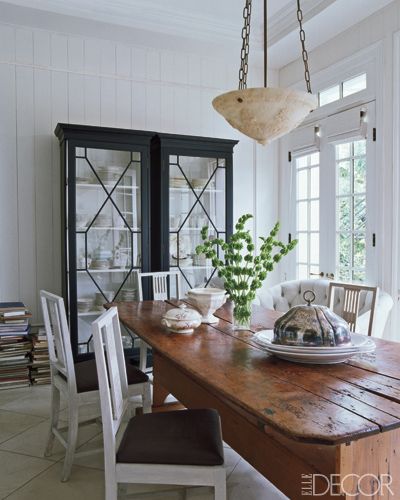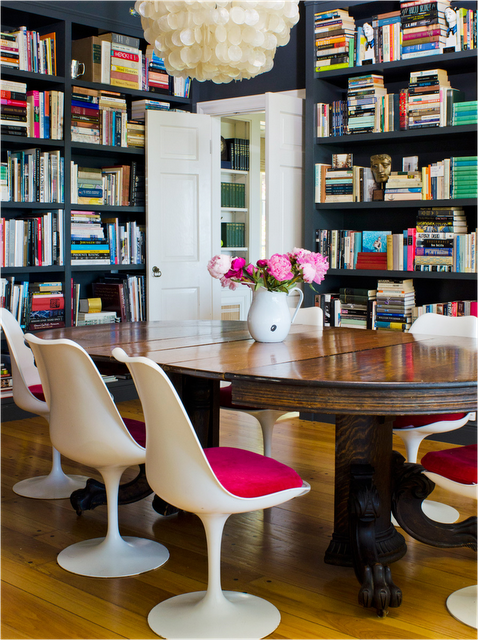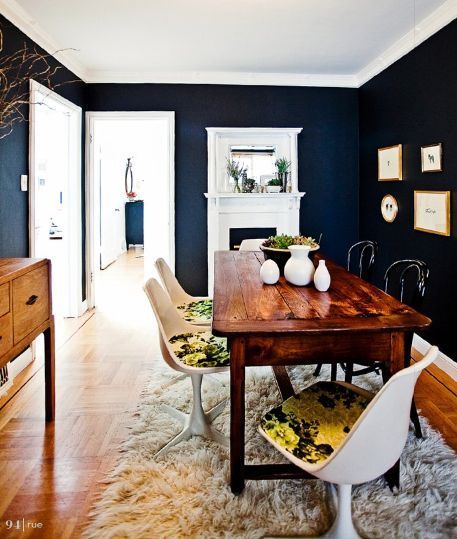 After dinner, we would rock out in our karaoke room. This truly is a must! We love karaoke, and will love it even more when we have a baby and have to stay home. At least we could retreat and party down the hall from the baby in our private karaoke lounge!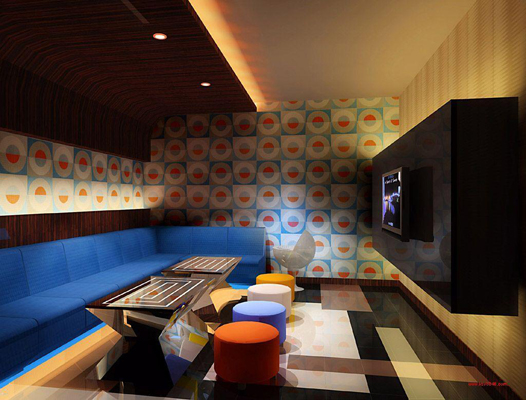 After entertaining all evening, I would need to retreat to my bath.
Maybe it's luxurious like this-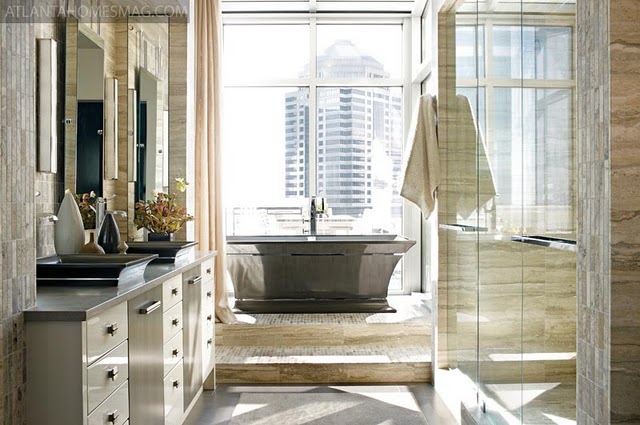 or more earthy like this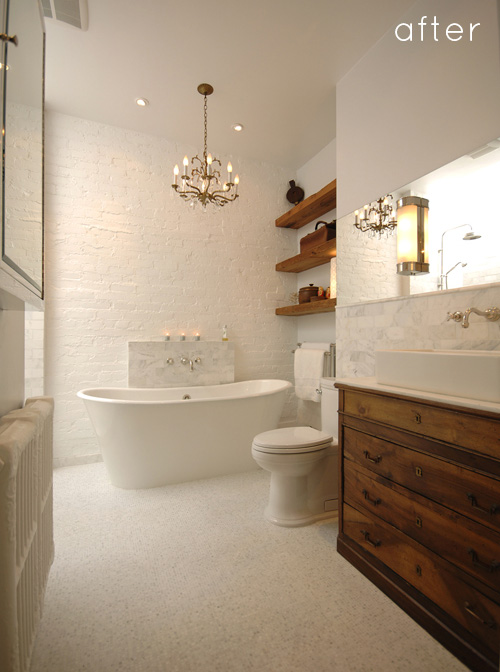 or funky!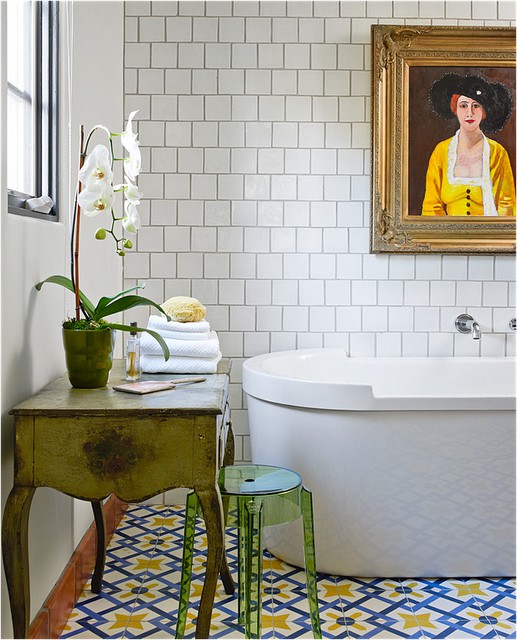 and then get my jammies on in my closet. Oh yes.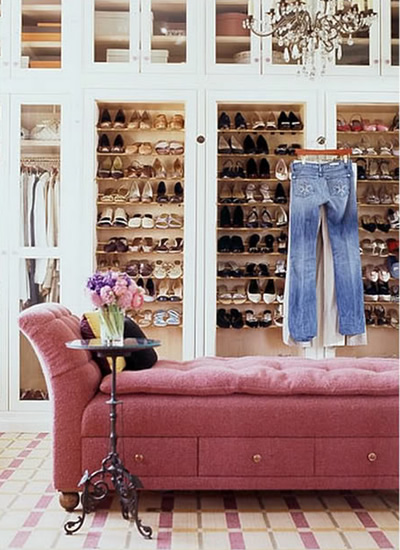 then to slumber… Jennifer Aniston's NY penthouse is amazing.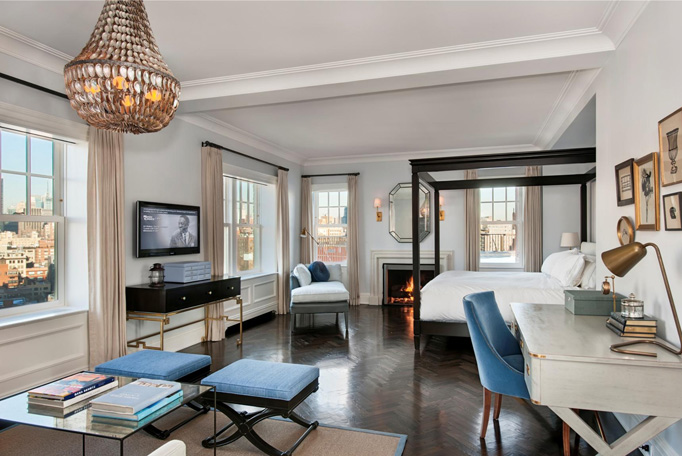 I seem to gravitate towards dark colors.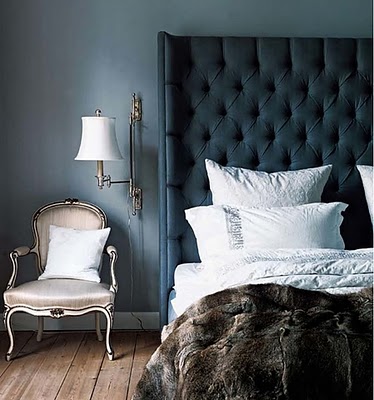 What do you think??
Call me, Drew & Jonathan!! Let's do this!!

p.s.- What happened to Sandra Rinomato of Property Virgins? I loved her!