We went to Boke Bowl for lunch.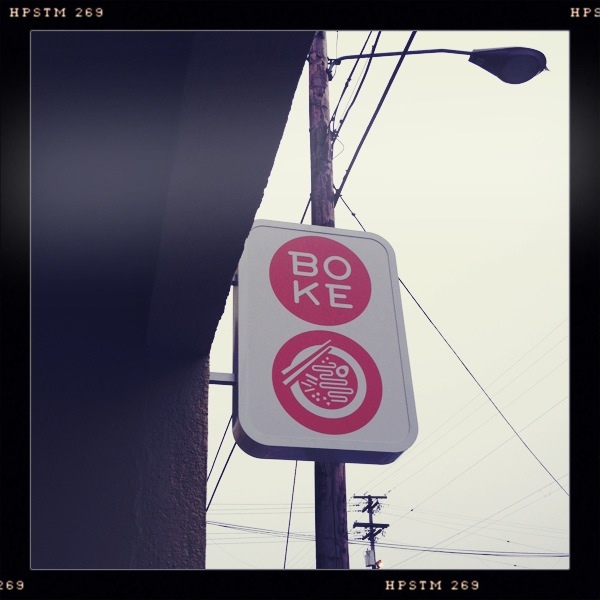 Ramen bar?!?! Genius fest!!!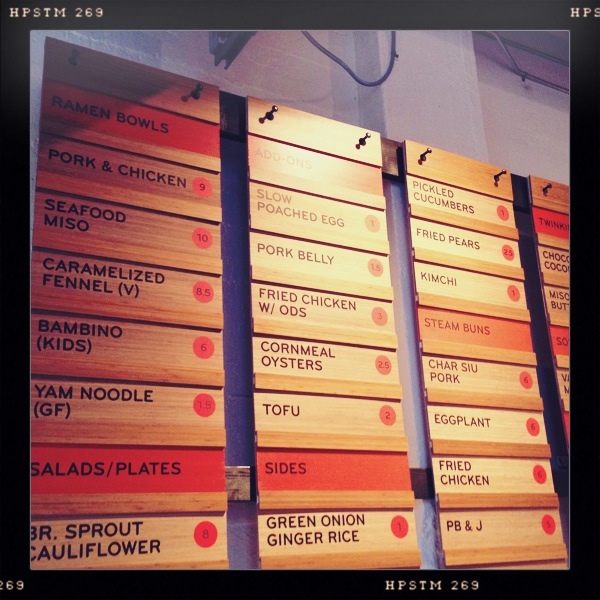 We started with the pork buns and fried chicken buns.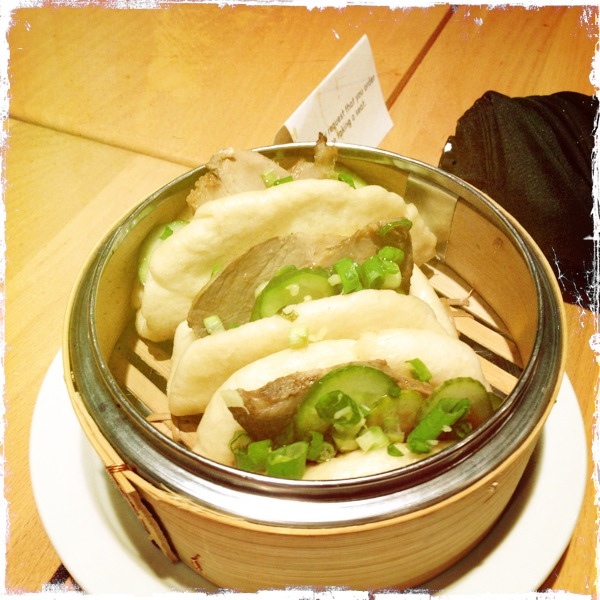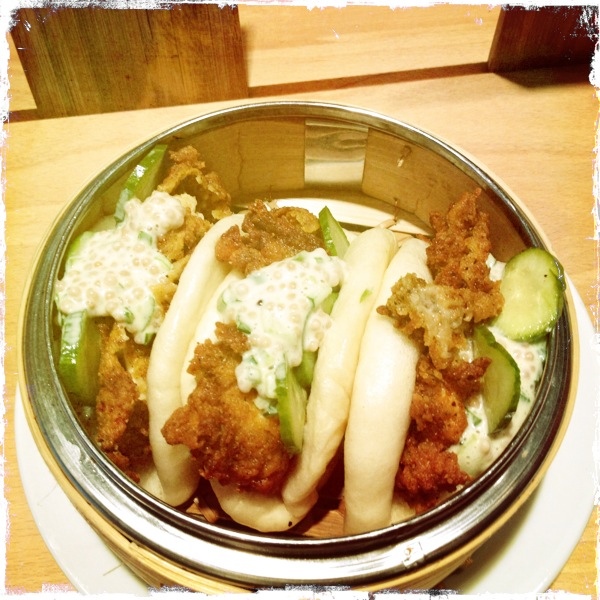 I had the seafood Miso ramen with cornmeal crusted oysters.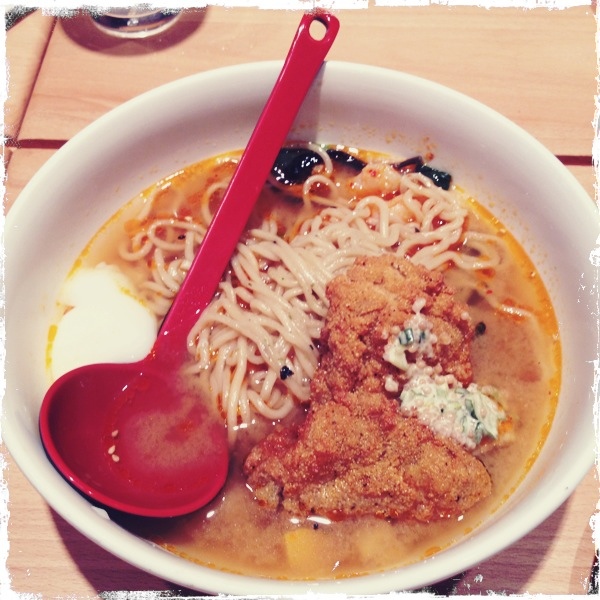 With a side of Kimchi. It's a superfood you know.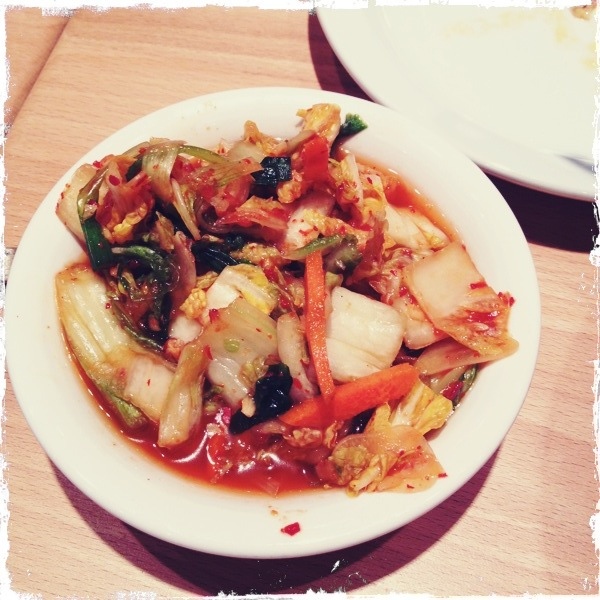 And we finished with a chocolate coconut twinkie.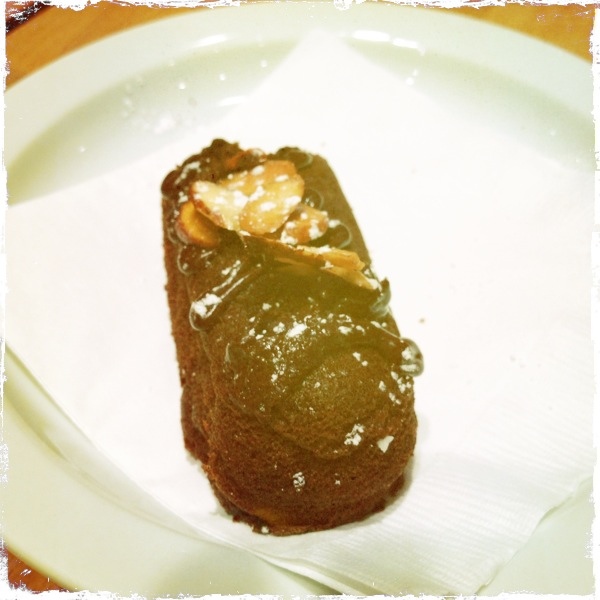 The atmosphere is pretty hip with long cafeteria style tables.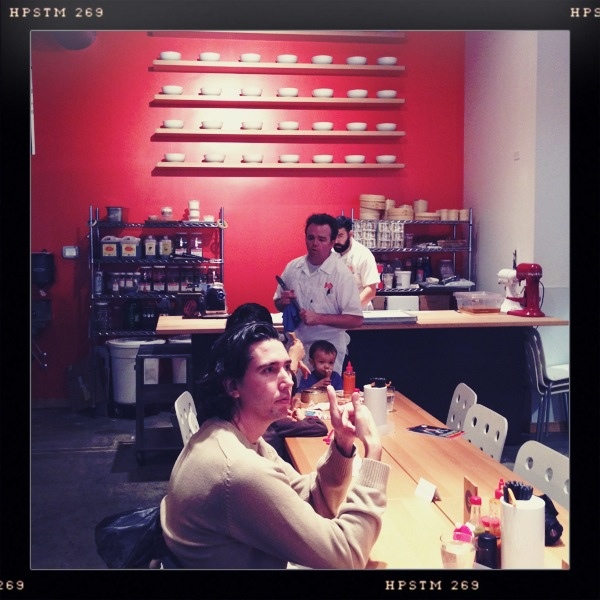 Great meal.
Grade: A