We decided to close out 2011 with a bang and spent the weekend in Seattle. Despite living in the PacNW for the past 3.5 years, we hadn't really spent much quality time there.
We drove into Seattle and like a couple of Japanese tourists, headed straight for the Space Needle!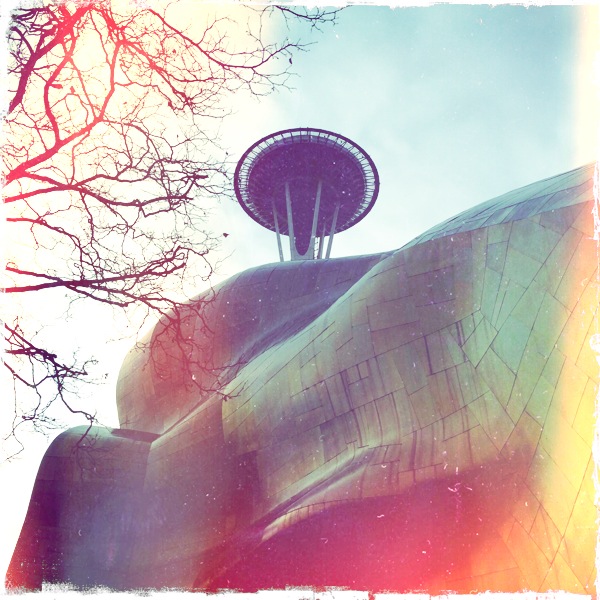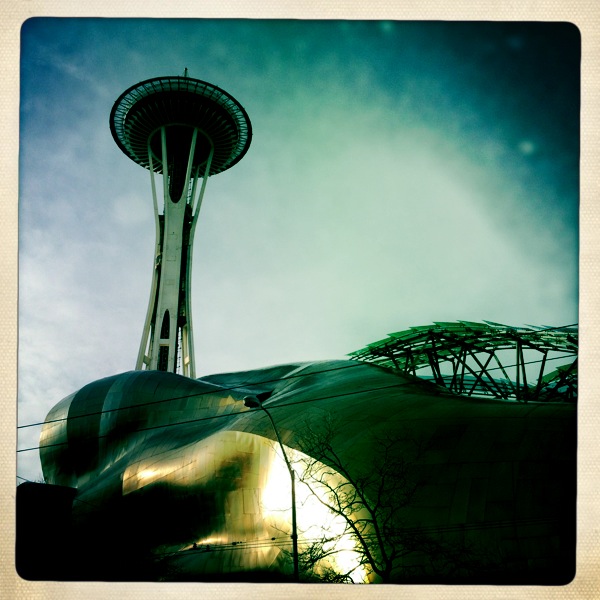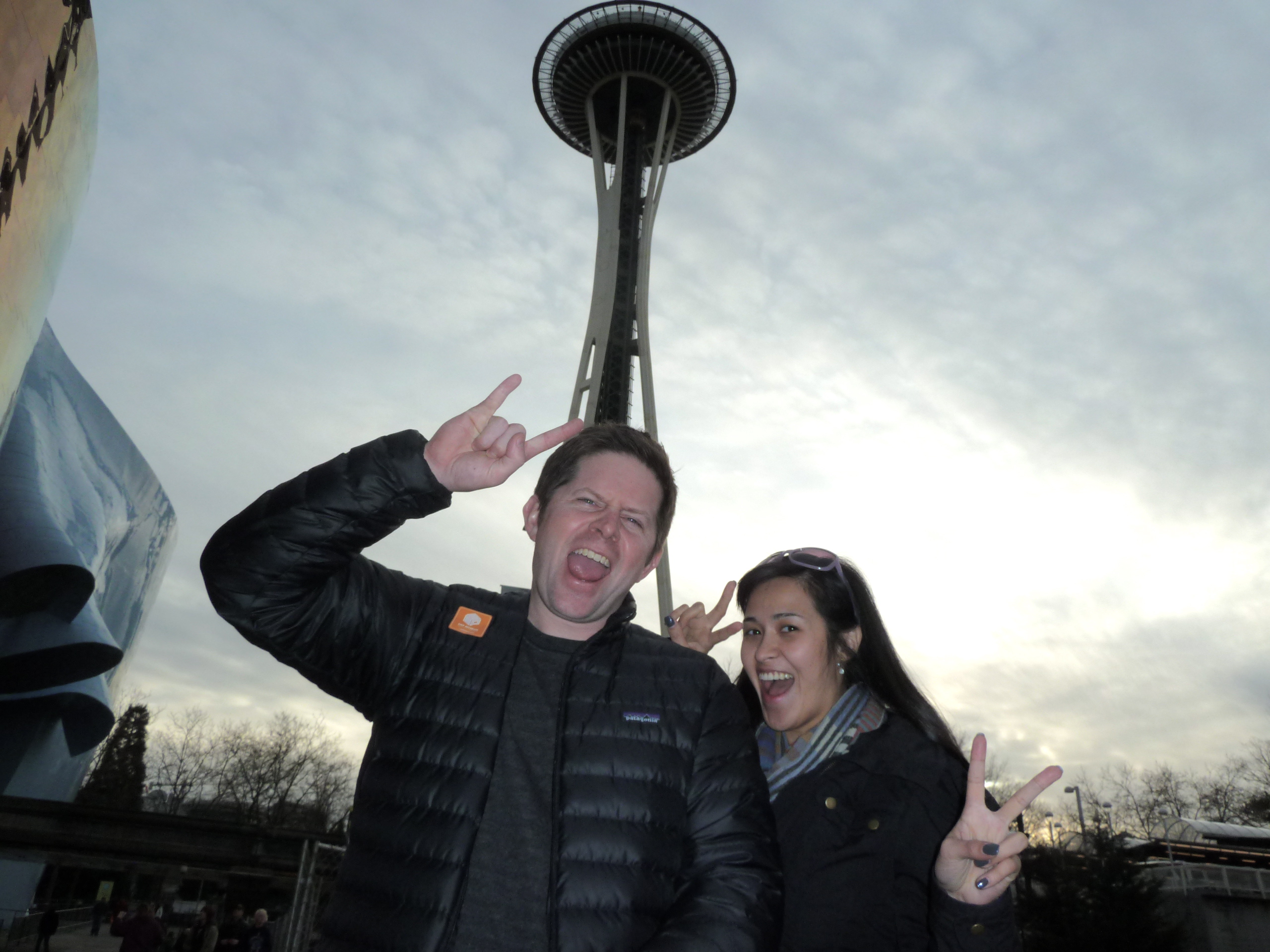 The view from the top was equally sensational.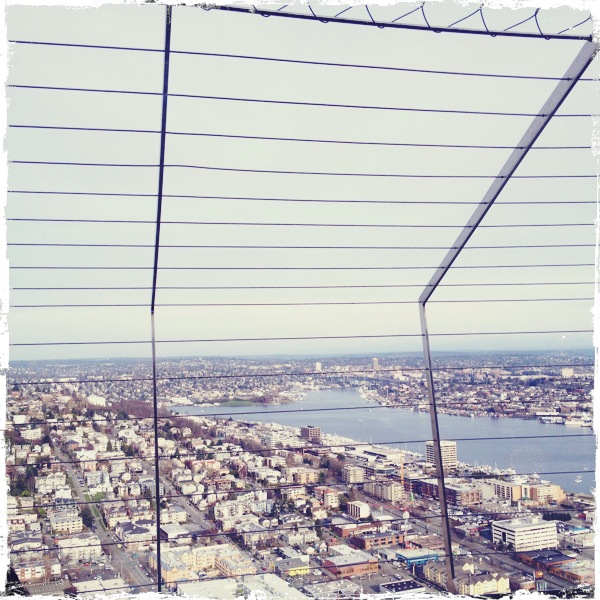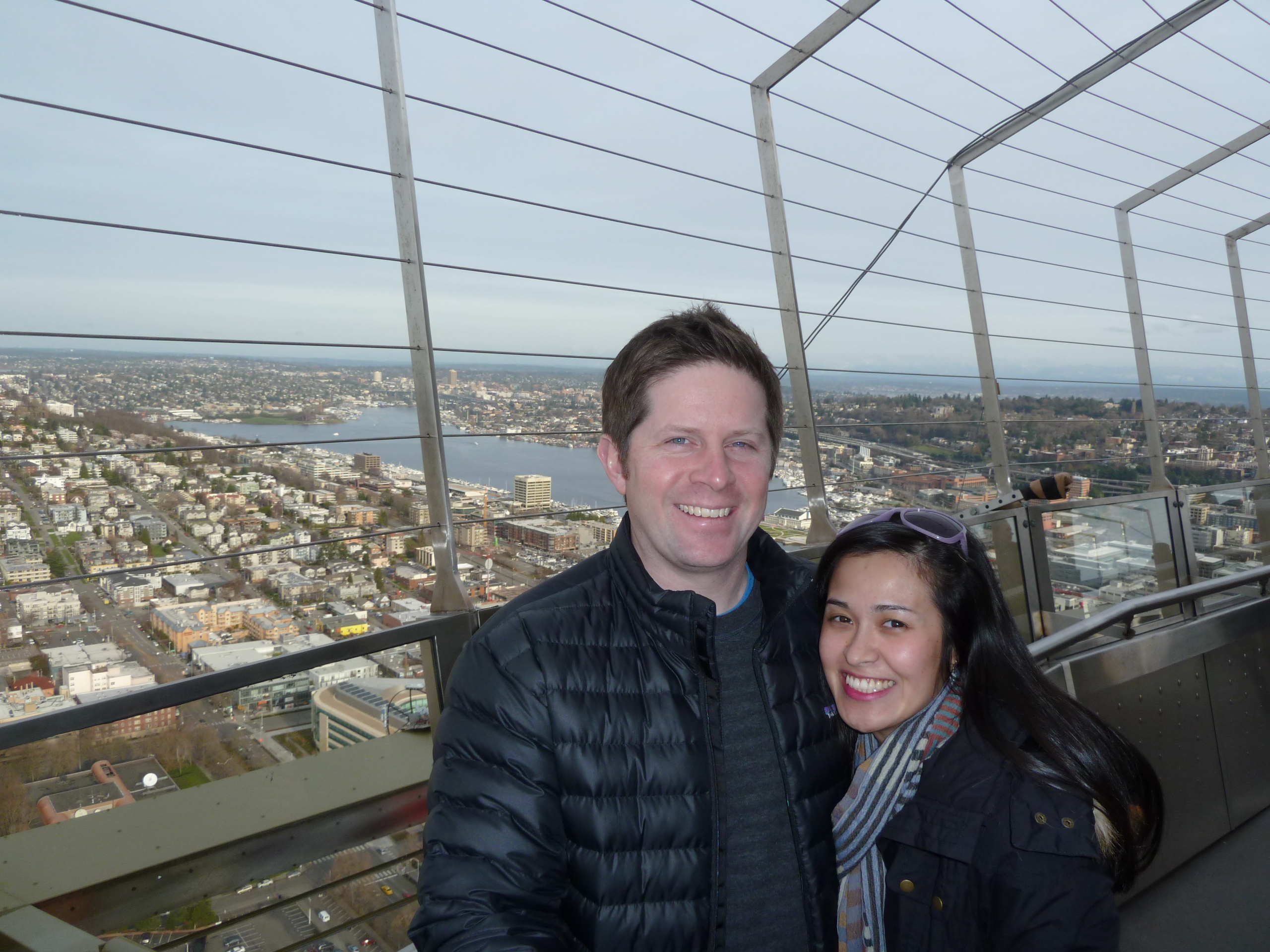 We then headed over to the Experience Music Project. It is really beautiful and a must-see in Seattle. We started in the guitar gallery.
and went through the Nirvana exhibit. I still feel bad about Kurt Cobain's passing. Why are so many artists so tortured?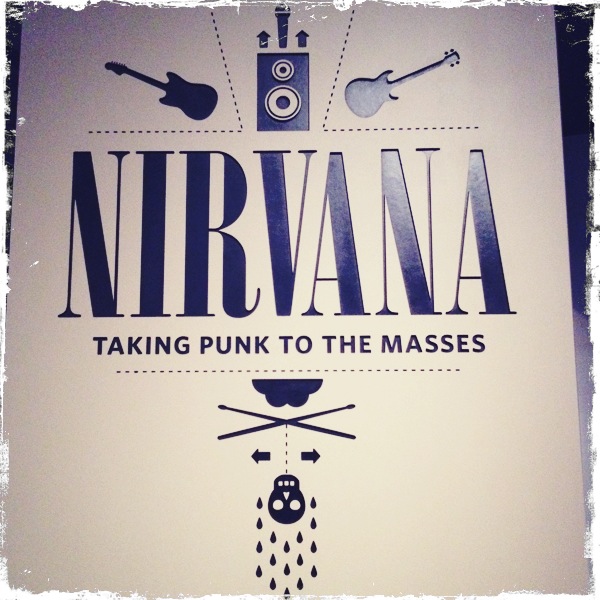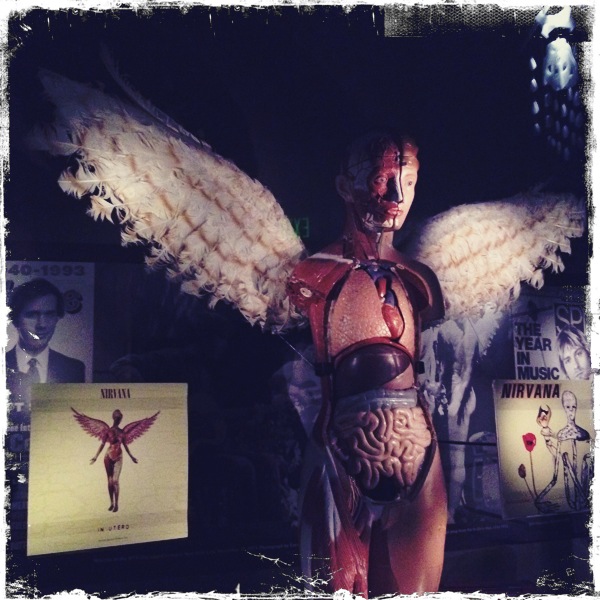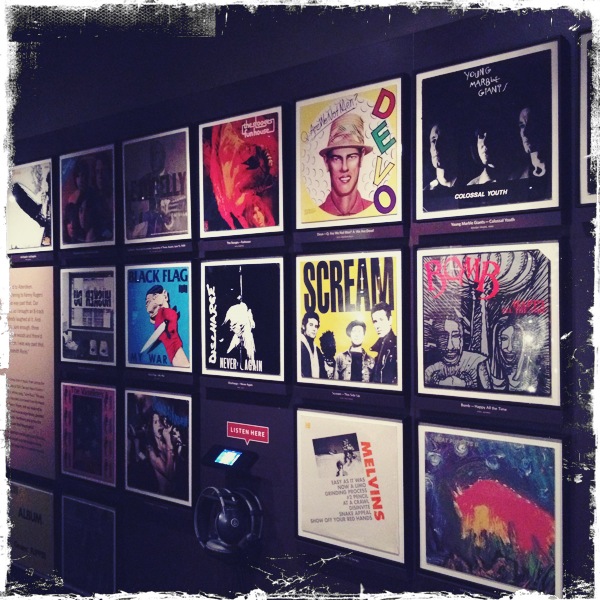 NYE dinner was at Umi Sake House. at 430pm. but that is neither here nor there. It was really delicious. Get the cucumber daquiri!!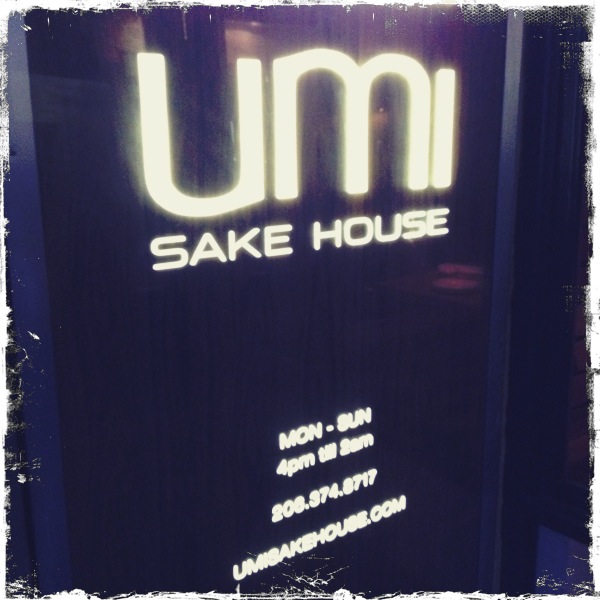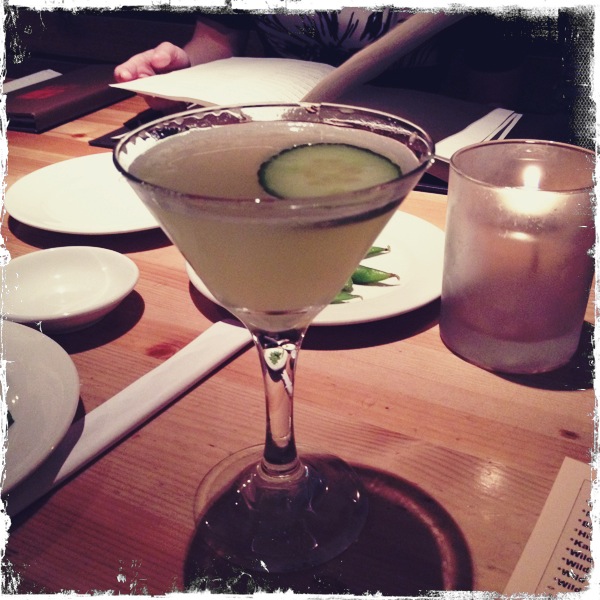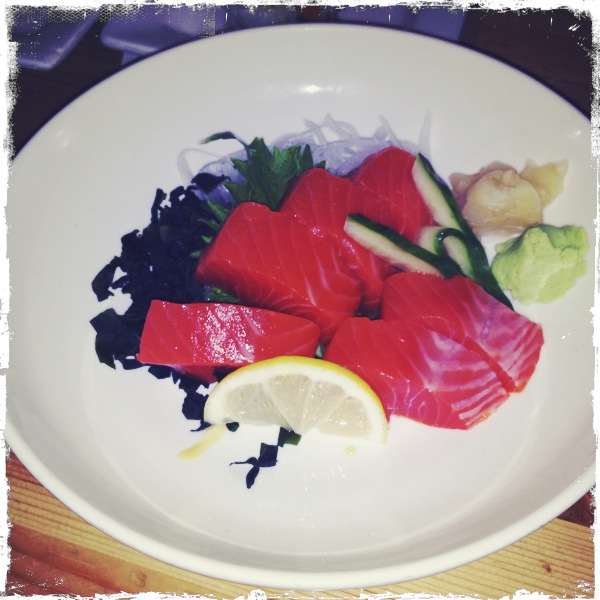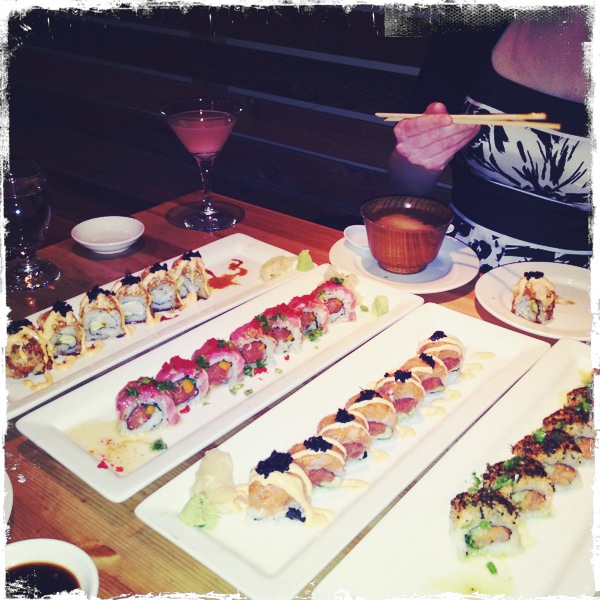 We then headed over to Parlour Live in Bellevue for a comedy show and Rager Fest Dance Party.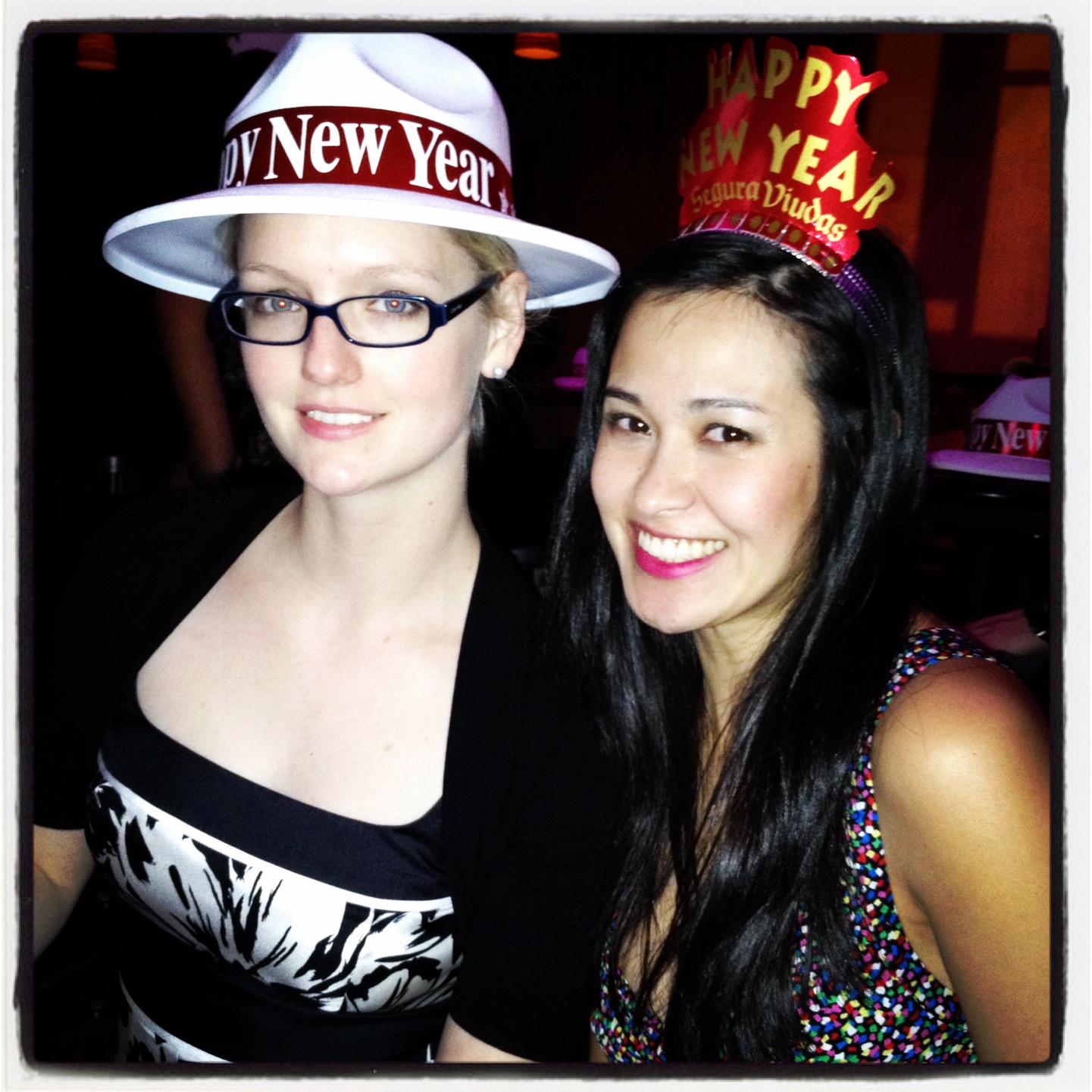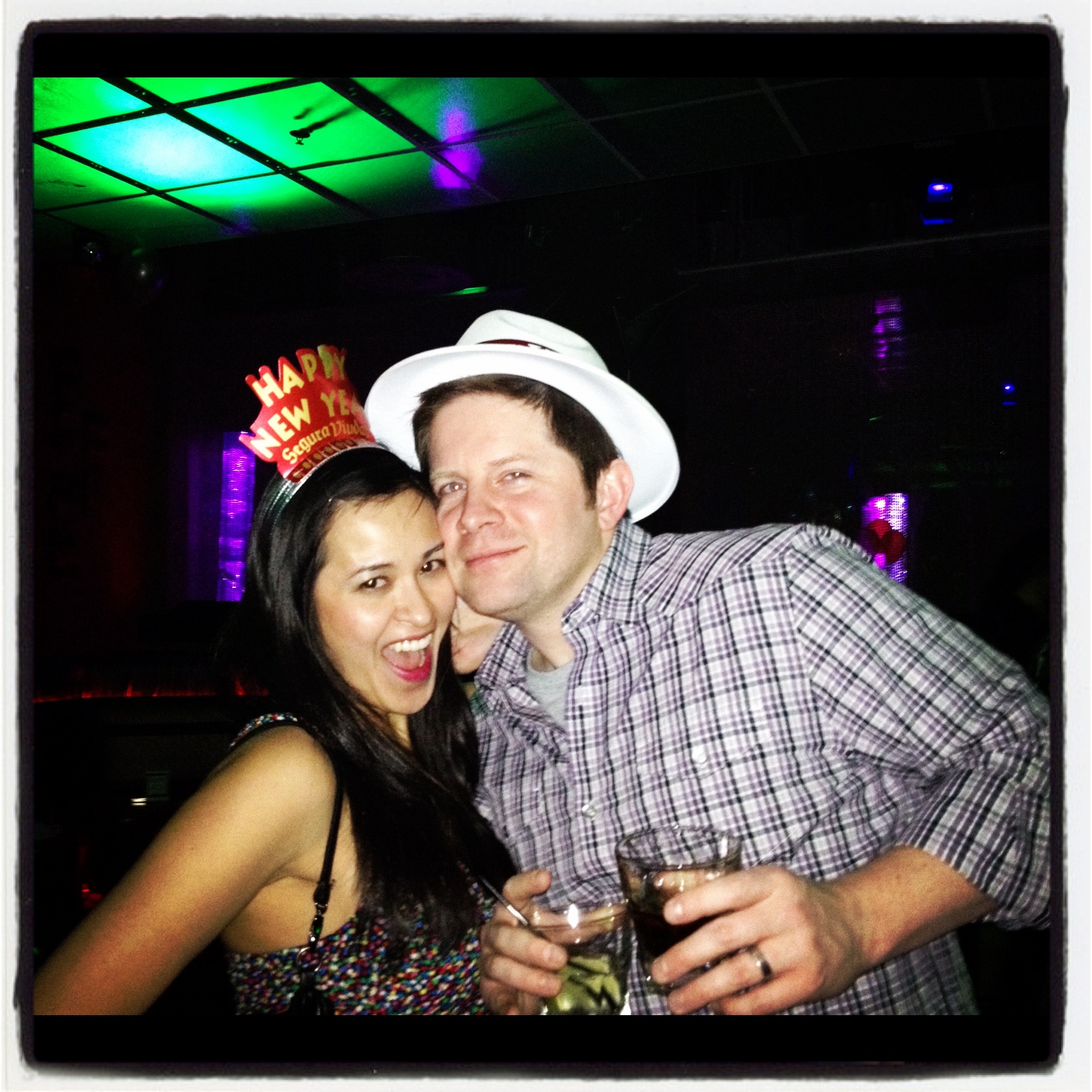 While dancing right next to them, we noted a young, good-looking guy on the dance floor dancing with some cougars. One of the cougars asked Justin if he knew "Michael", and Justin said, "Yeah, we were college roommates and ex-gymnasts together at Vassar College". To keep up appearances, we had to do a quick google search to find out that Vassar is in the Hudson River Valley in NY. "Michael" thanked Justin for being such a great wingman.
Here they are, all partying together- the college roommates and the cougar.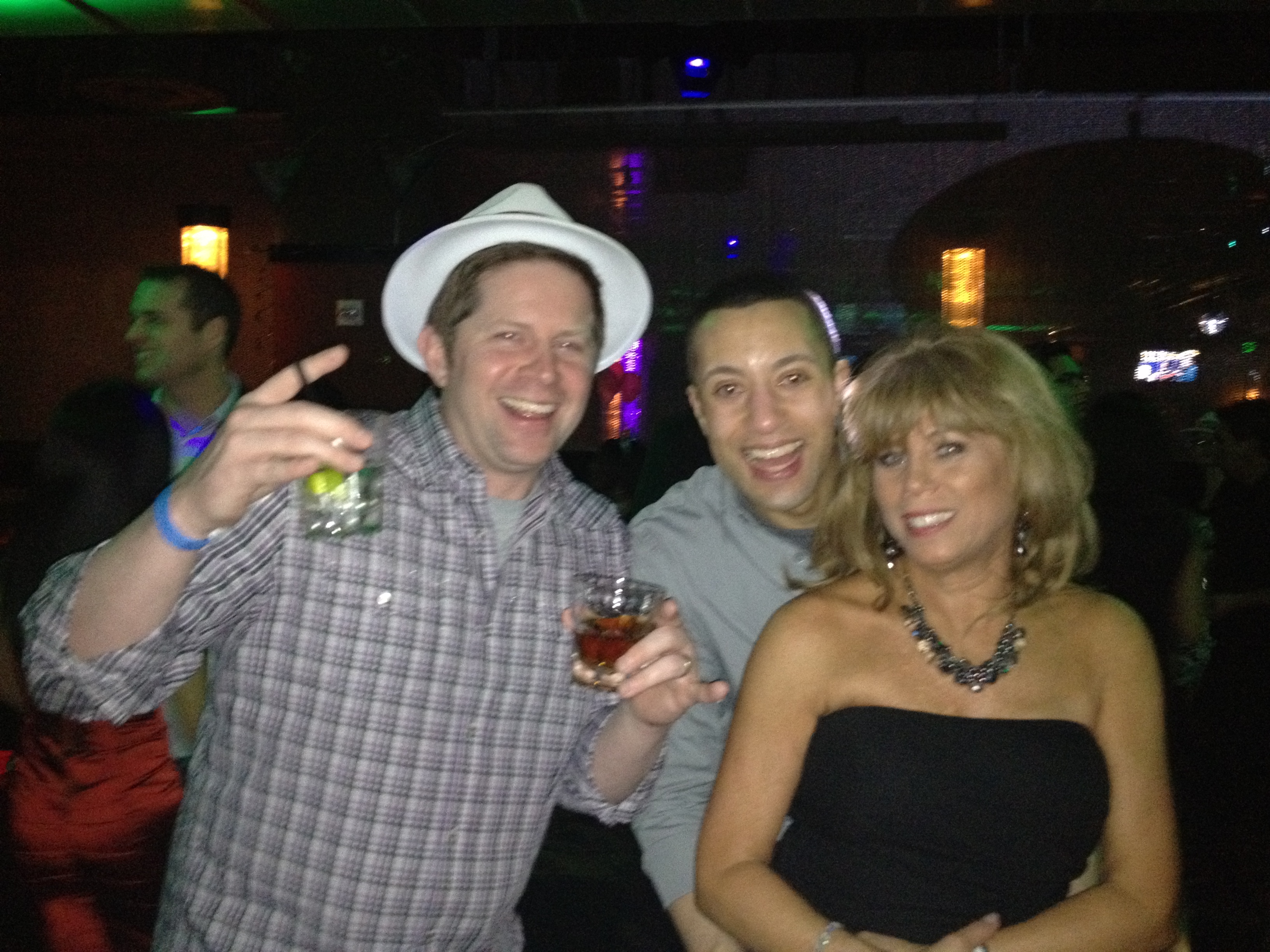 And as the clock struck midnight..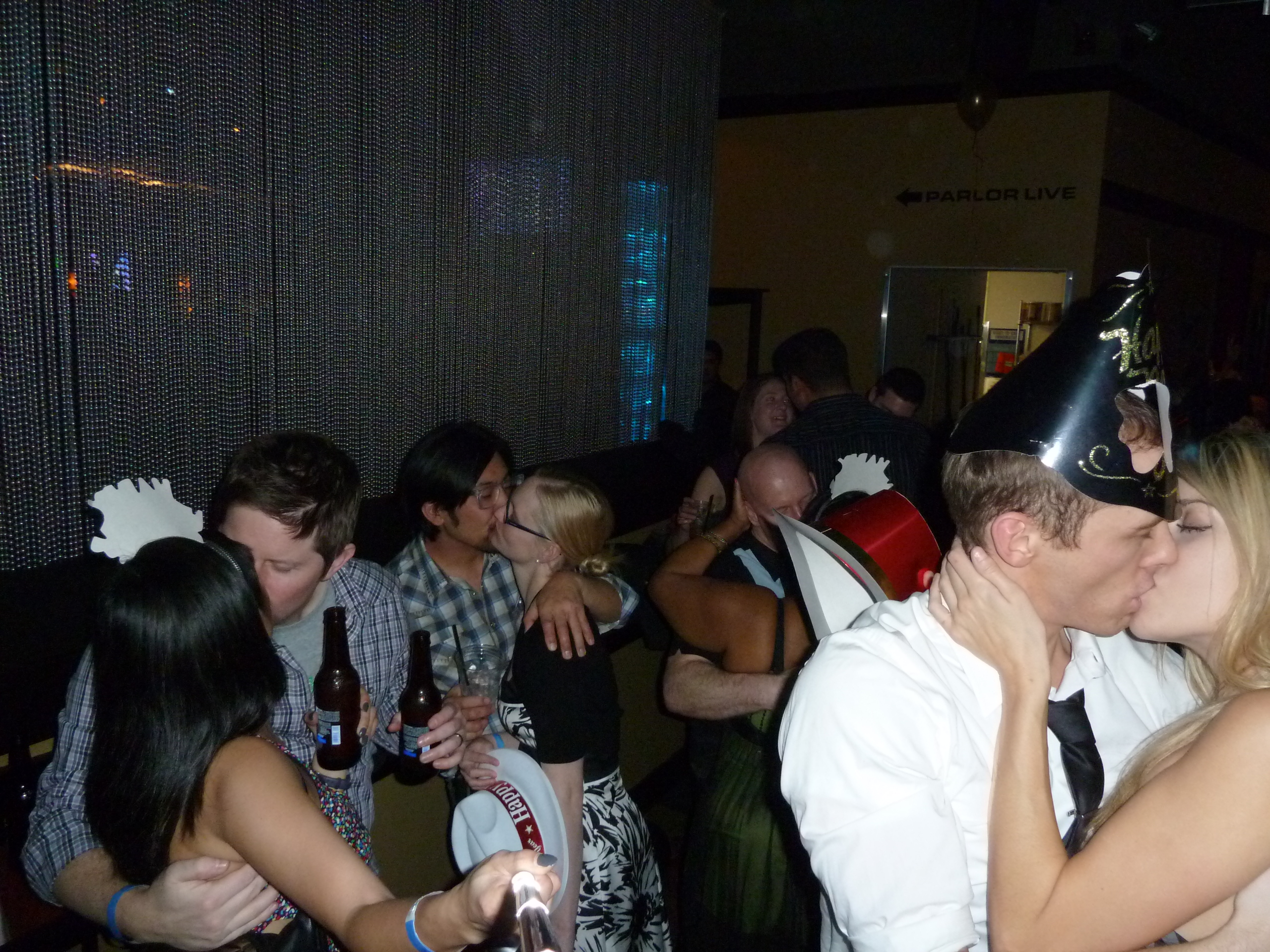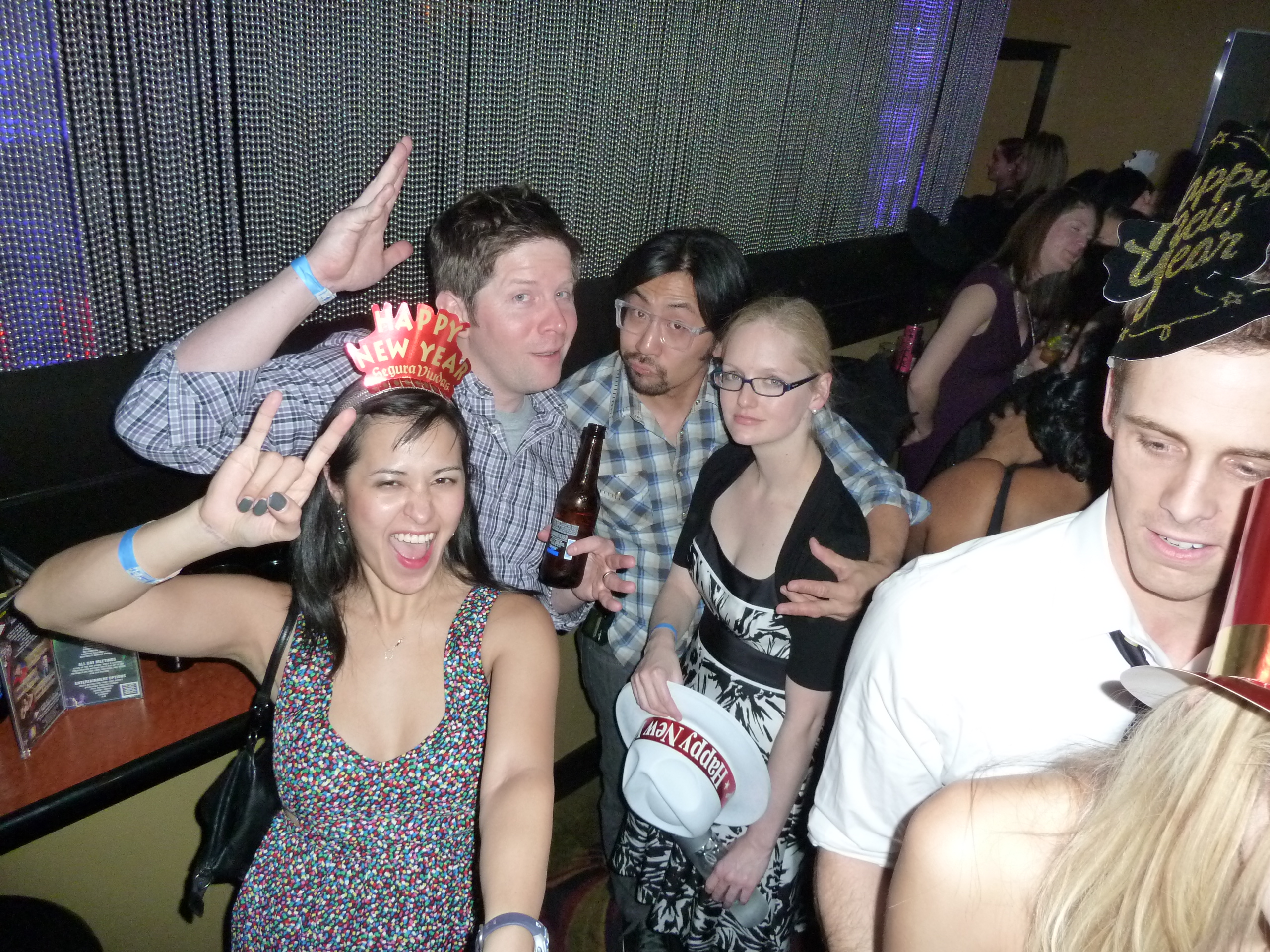 The next day was GORGEOUS and we started off with brunch at the Four Seasons. The lobster benedict is the BEST I have EVER had in my life.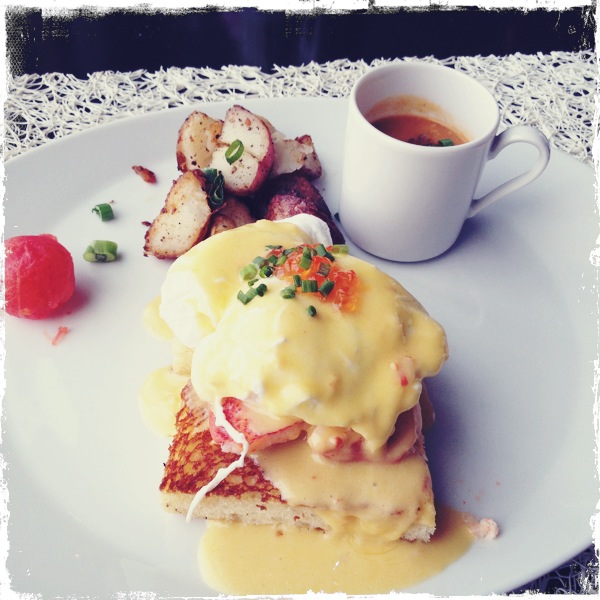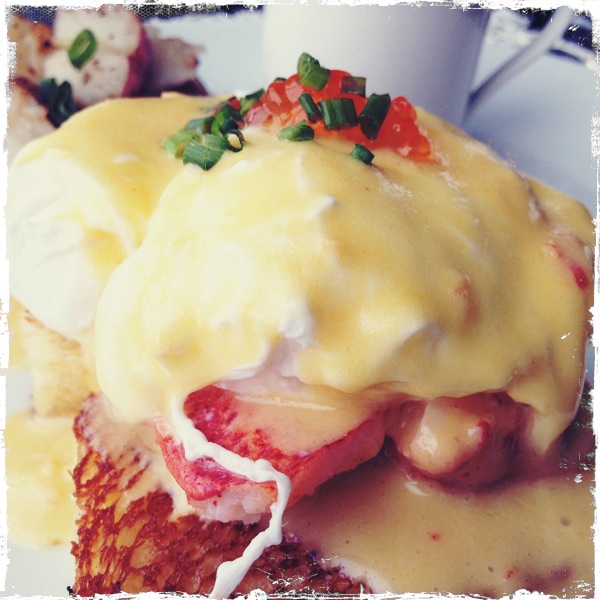 We then took the ferry to Bainbridge Island. We were lucky to have such phenomenal weather and the island is so quaint.
We had some cocktails while watching the Lions game at Doc's Marina Grill.
This was one of the best, if not the best bloody mary I've ever had.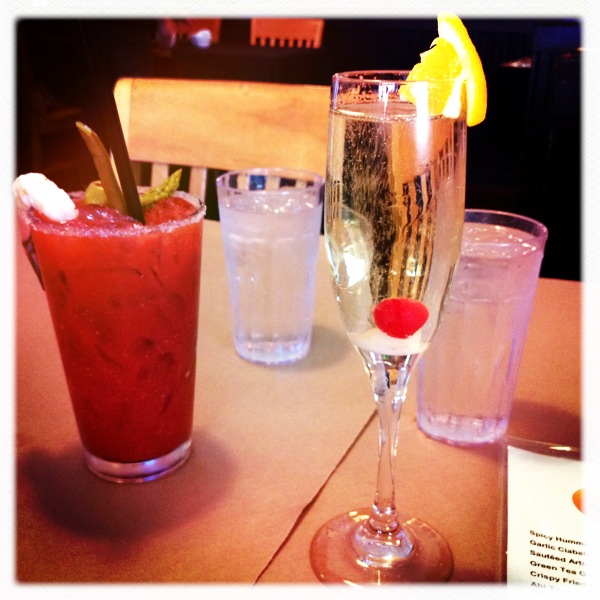 The clam chowder was also amazing.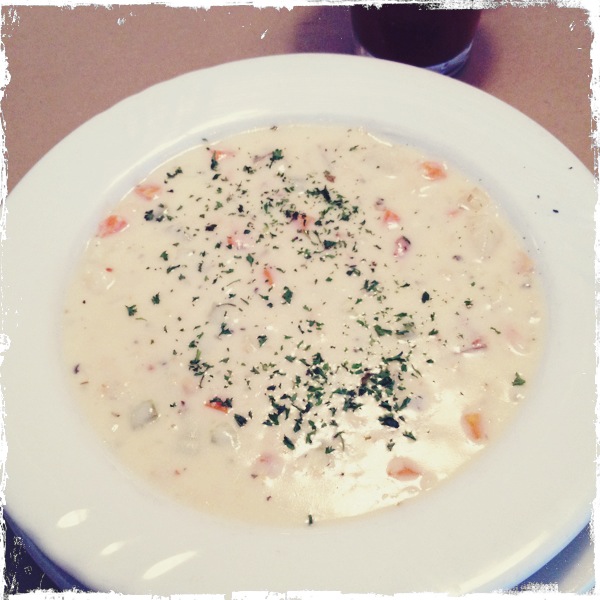 On the ferry back to Seattle, we snapped some of the beauties.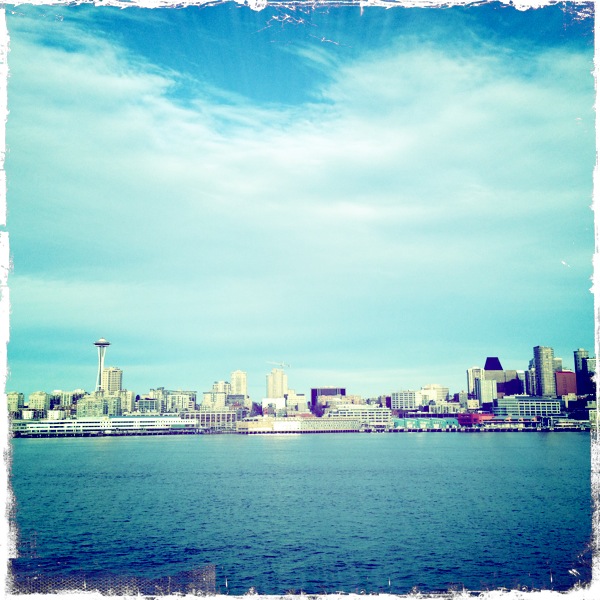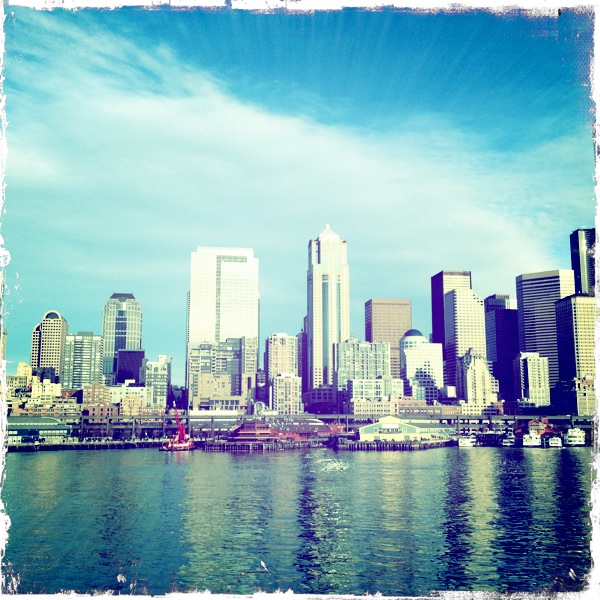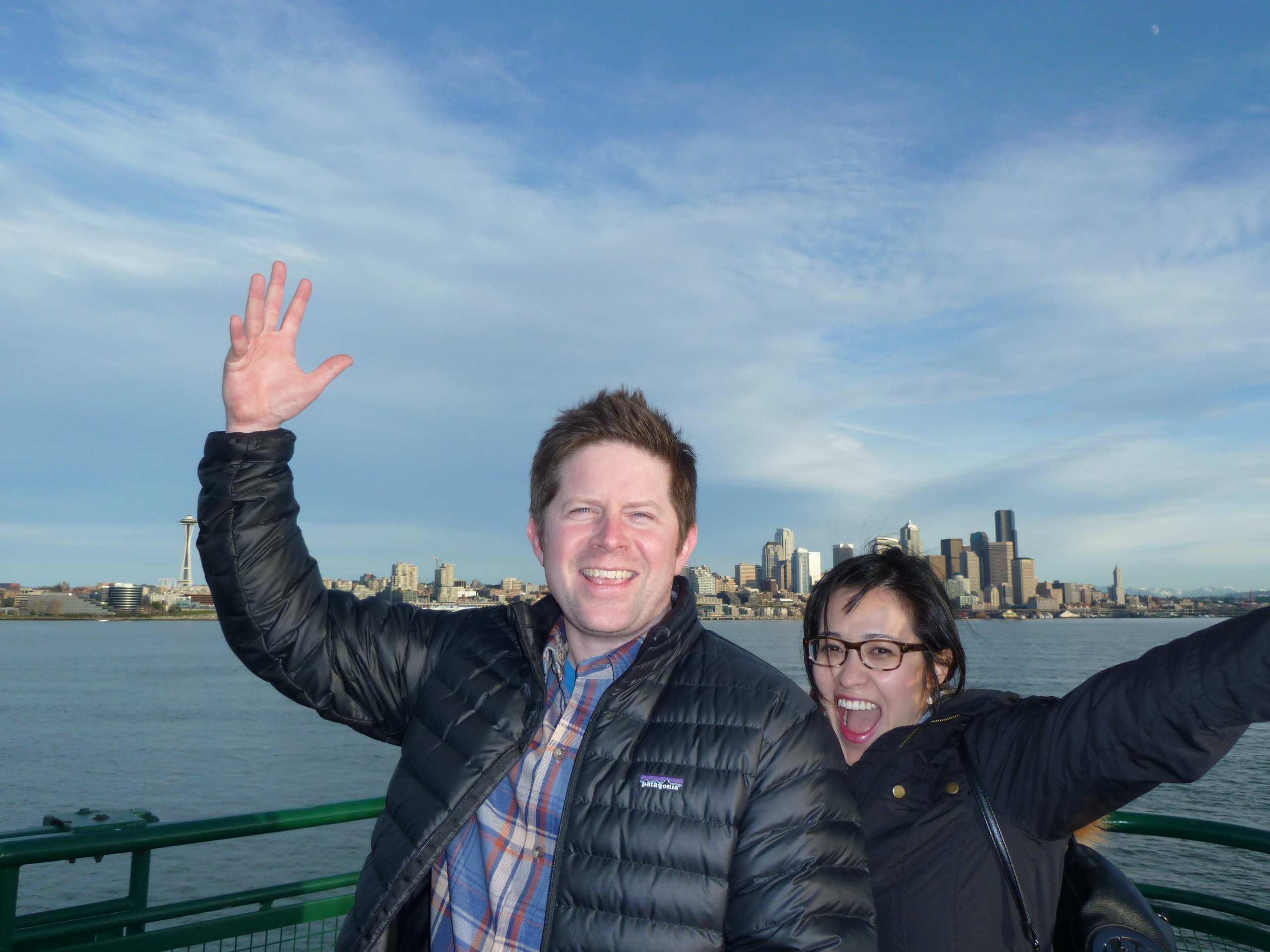 and went to Pike Place Market.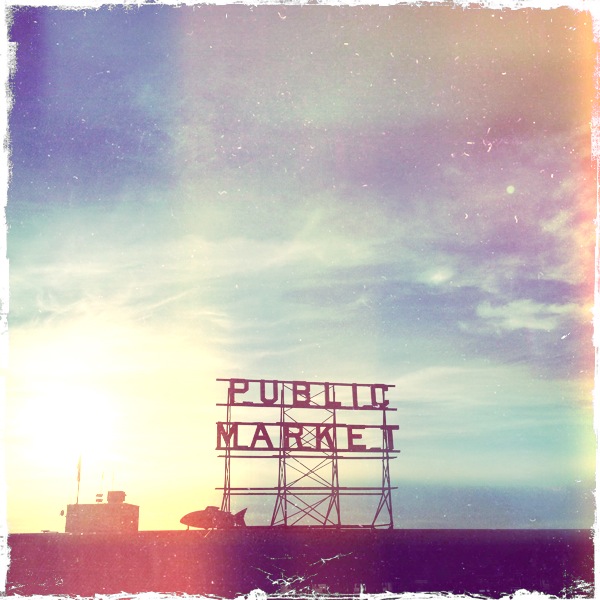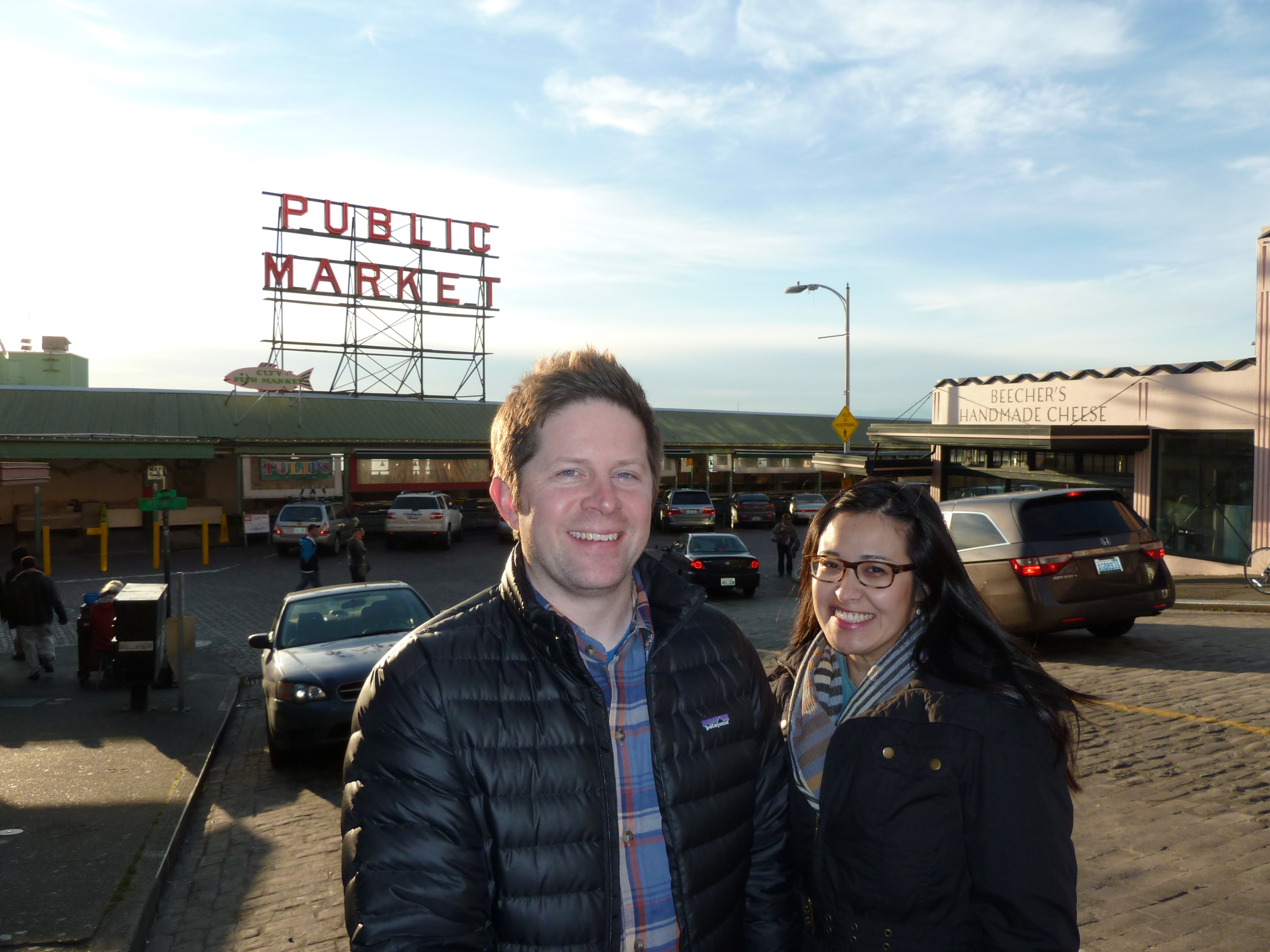 We ended the evening with Karaoke at Rock Box.
Nice rooms, albeit small. Our friends met us with us and it was a great time!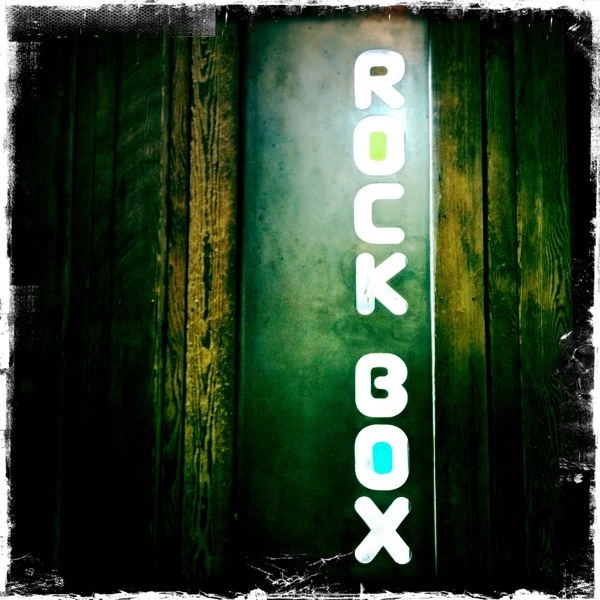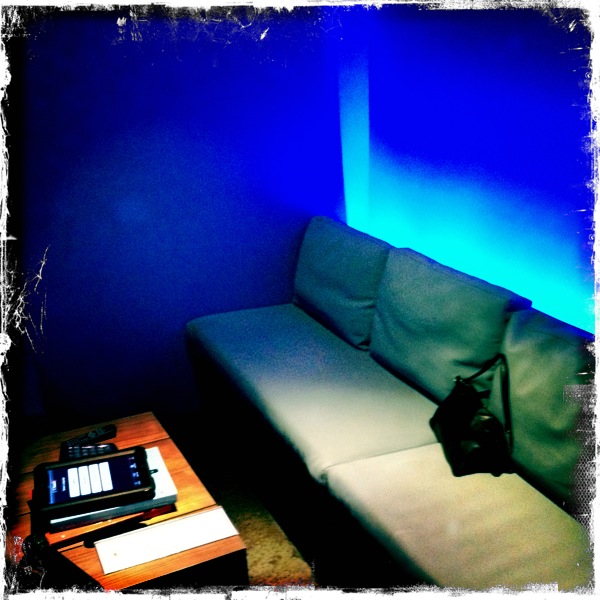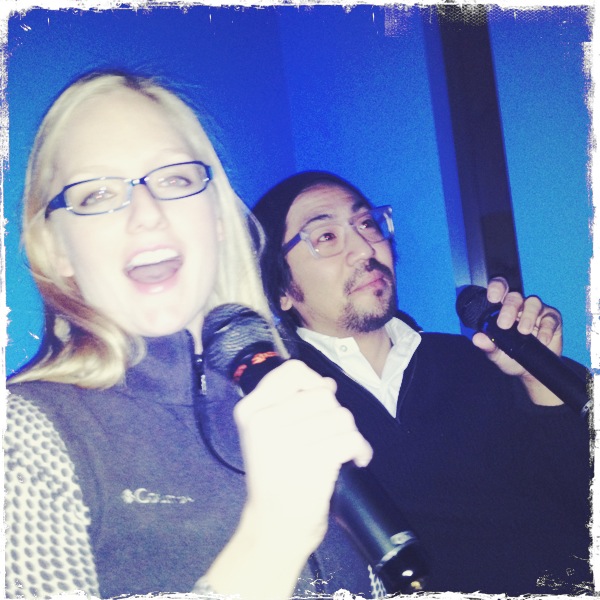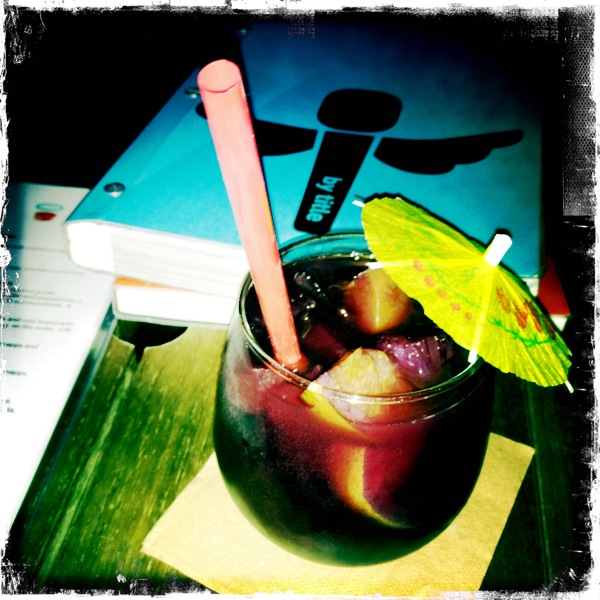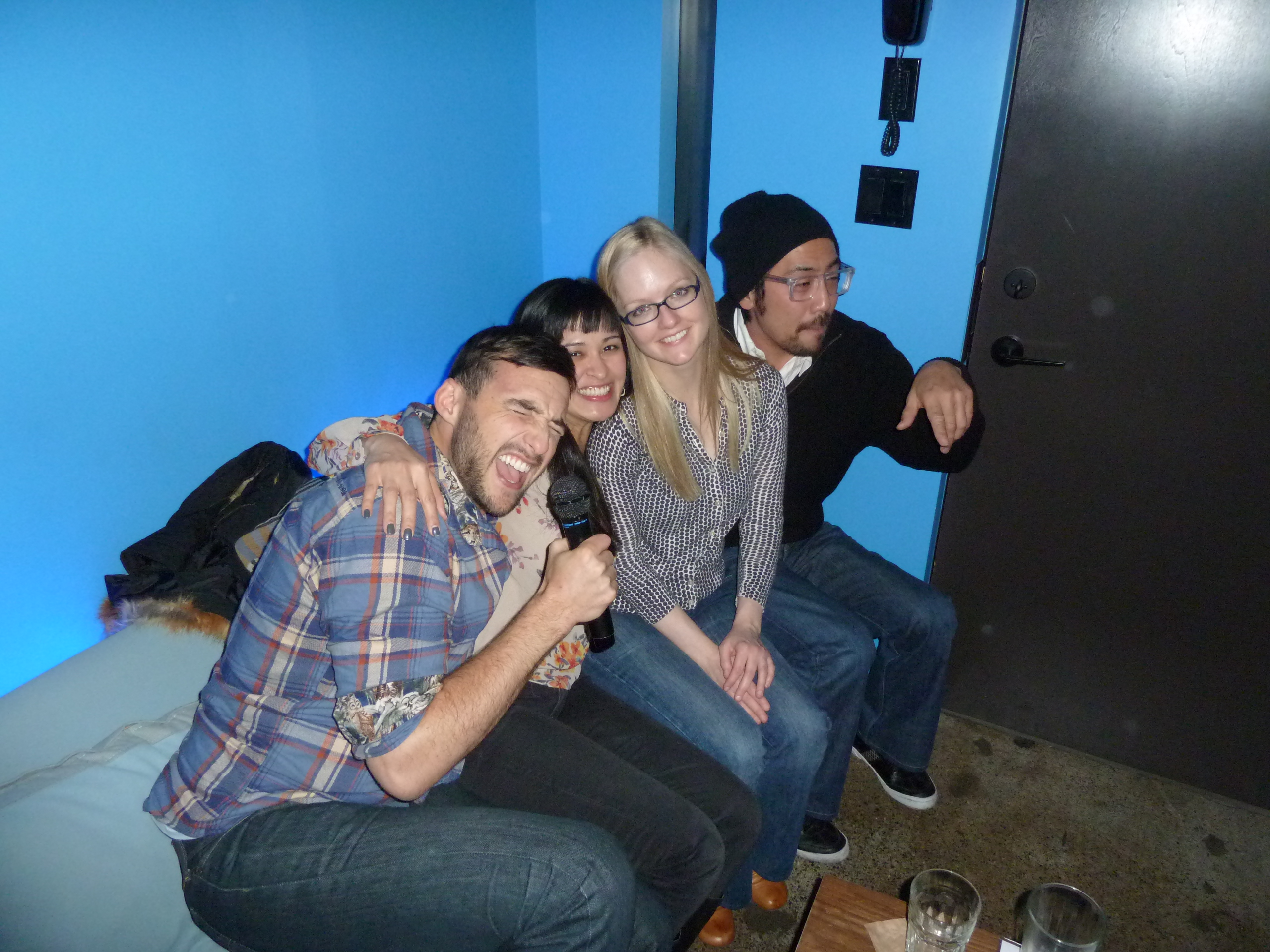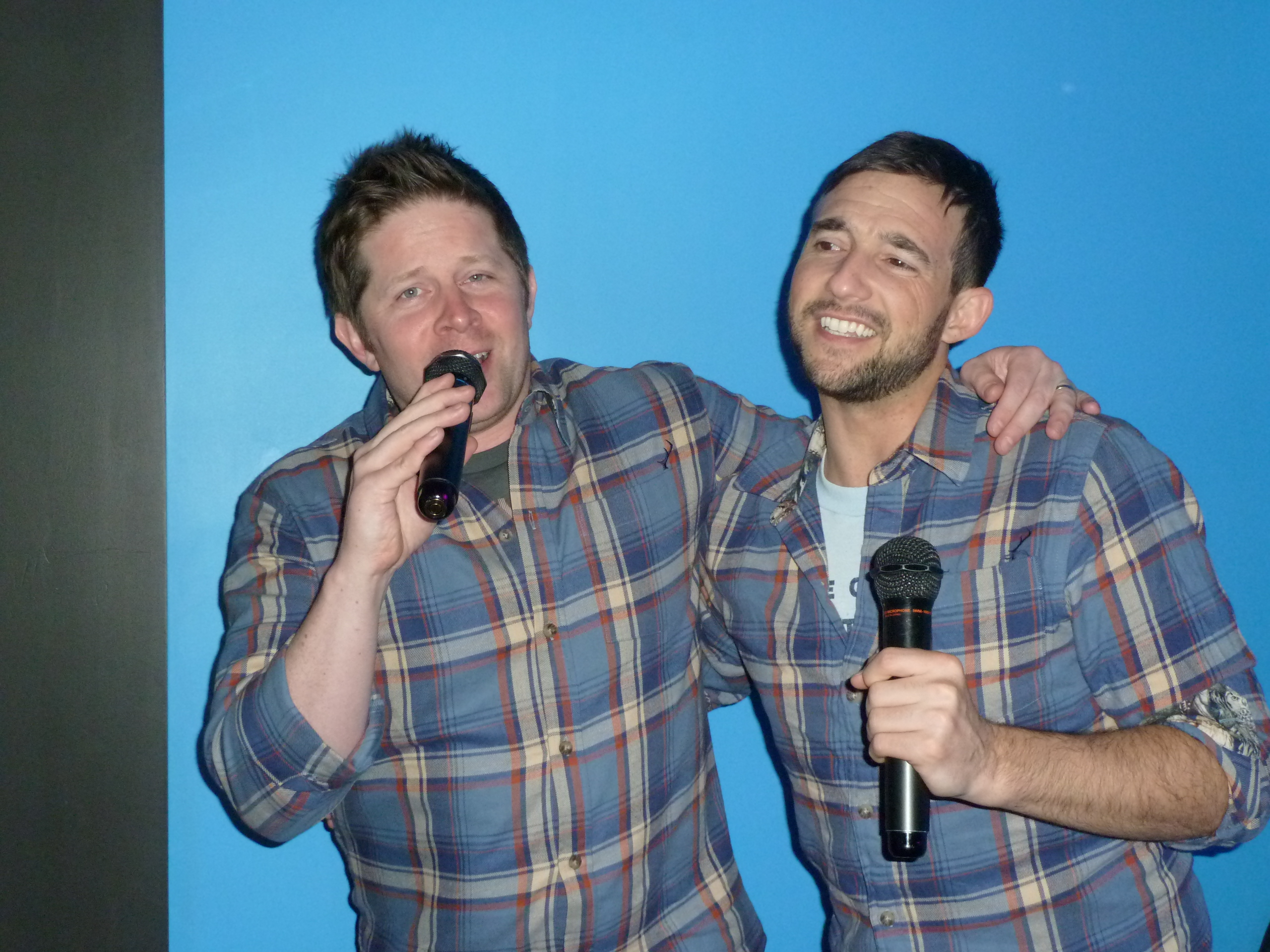 And J & M wore matching Pladra shirts!! Sweet action.
The next morning, we woke up and had brunch at Portage Bay in Ballard with M, B, and Baby Cate. The migas are exceptional.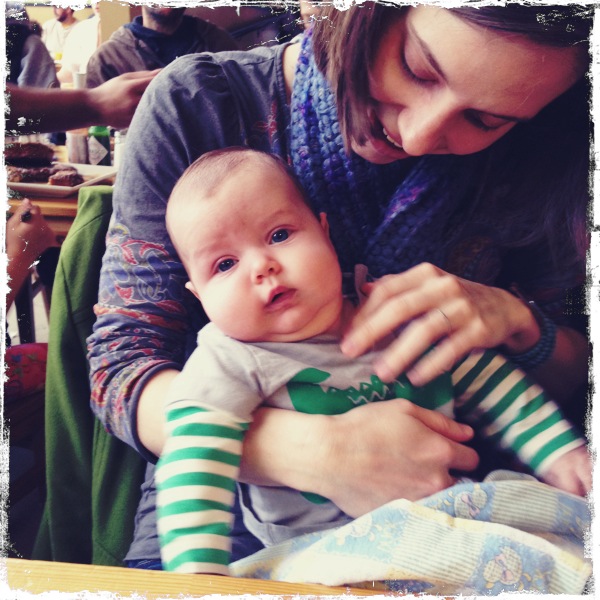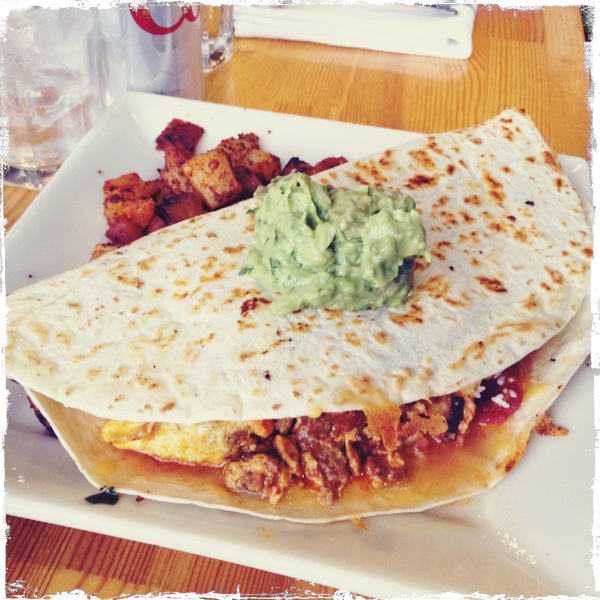 What a super weekend!!