Well people, it has started…finally!! The newest season of The Bachelor, starring Ben F.
First of all, I would like to say that he is certainly not the hottest bachelor. Remember the bad haircut he got at the end of Ashley's season? Ouch!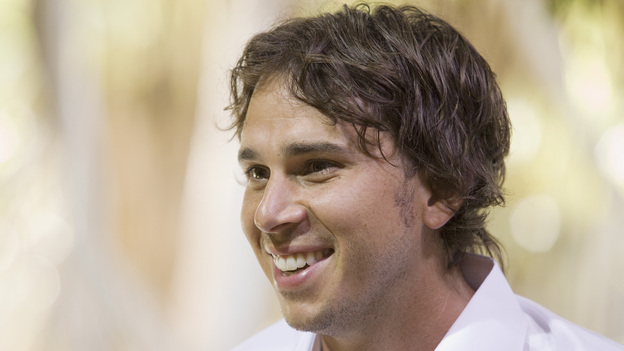 But somehow, he won America's hearts (not mine), and he is the newest star of this franchise.
I am not ashamed to say that I perused the contestant profiles before the premiere in order to form my own opinions of them, based solely on their appearances.
Here were some of my initial impressions:
Shira: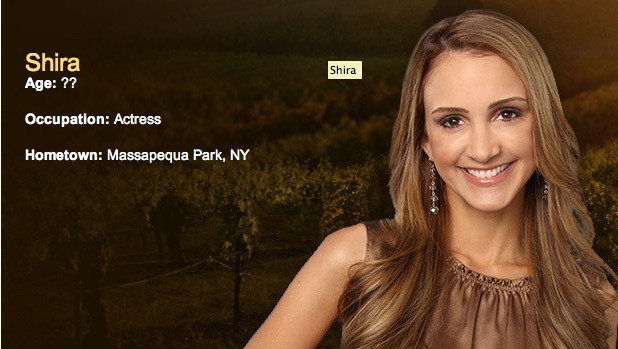 Ummm..actress? Unlisted age? OK. Lame.
Blakely: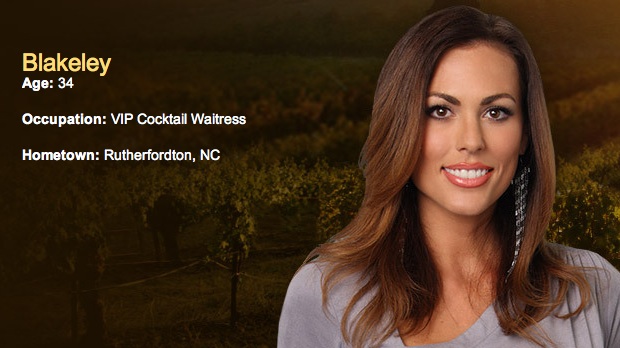 Like the name. Eyebrows are strong, don't know how I really feel about them. VIP Cocktail waitress? What is that? Just say what it is… I was a shot girl in college for 3 weeks, there is no sugar coating that.
Dianna: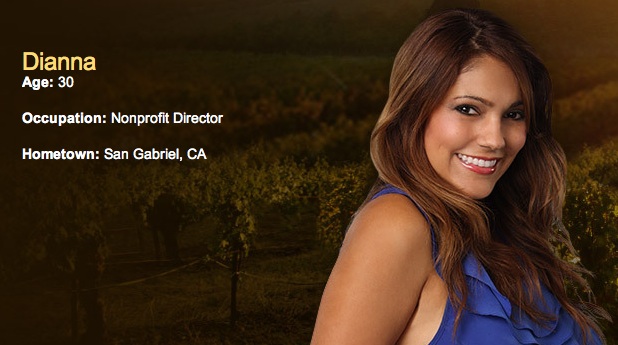 Cute. I respect the fact that she faces the camera with her "good" side. I do the same, mine is my left side.
Courtney: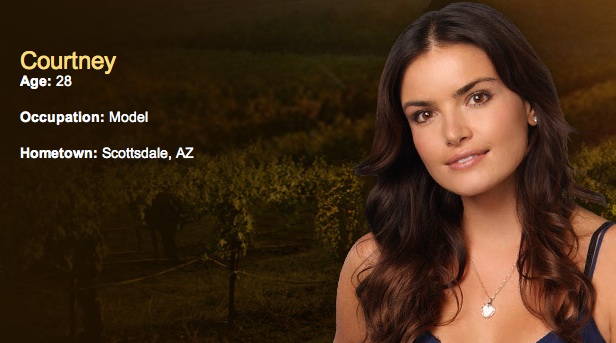 Pretty. No denying that. I like her au natural look. I know I'm no Gisele, but isn't 28 kinda pushing it for a model? Ouch!
Casey: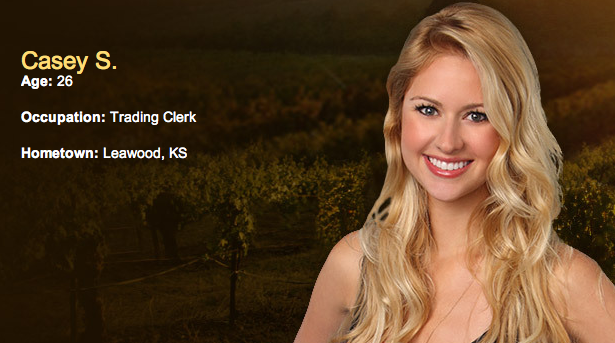 Cute. Nice hair. What is a trading clerk?
Holly: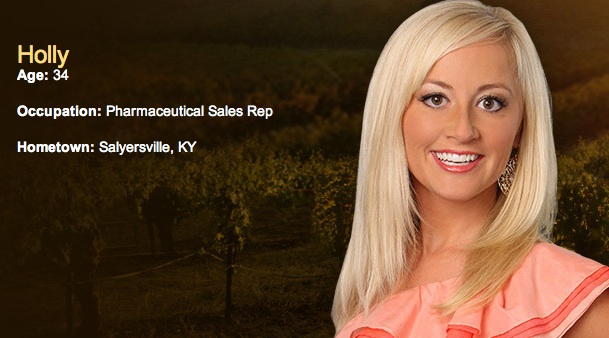 Pharm Rep? OK. Perhaps. She has that look, I suppose. Perhaps too blonde?
Lyndsie: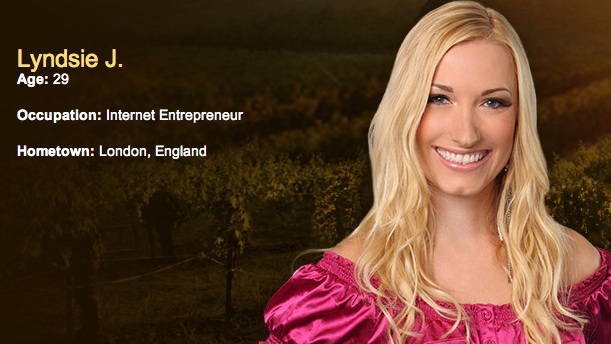 Maybe it is her slightly stringy hair. Maybe it is her resemblance to Melissa on Bachelor Pad, but she just seems like she will be this season's crazy lady.
Jenna: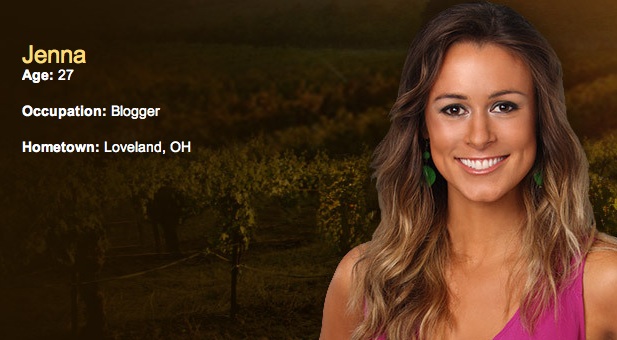 Blogger?!?! She is obviously awesome. And if this is her sole job, either she is really good at this (and I need tips) or she is broke, living with her parents.
Shawn: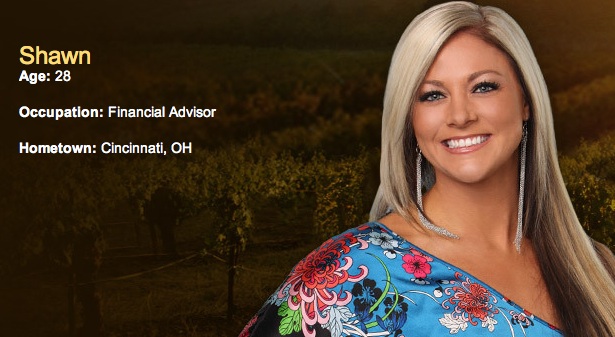 Needs low lights. Or better yet, she should be a brunette.
Rachel: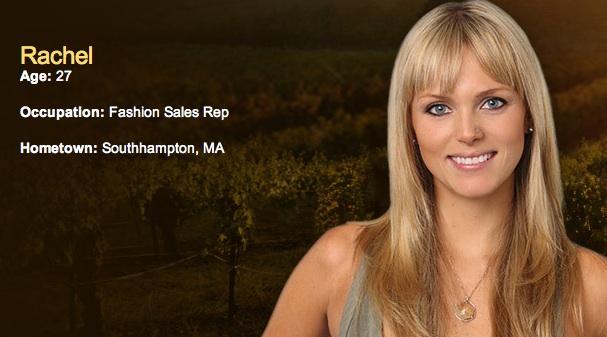 I like her blunt bangs. I have new blunt bangs. She obvs has good taste.
Nicki: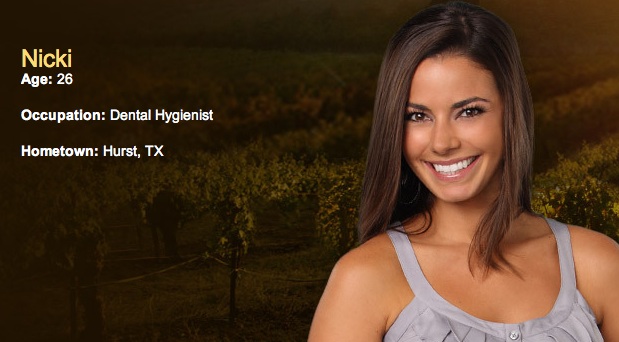 Very cute. People probably don't mind having her clean their teeth.
Watching the premiere, here are more impressions:
Lyndzie- yeah, her United Nations parade indicates that she is weird. as was her dorky poem.
Rachel- love her bangs.
Jenna- well, first impressions suck. especially mine. i thought she was going to be cool since she is a blogger, but she is seriously cuckoo for cocoa puffs. awkward intro. needed to rehearse that more. nice dimples. but wow, she drank waaaayyy too much.
Nicki- so cute. how is she still single?
Erika- that intro was more stripper than law student.
Courtney- pretty, but has that "I'm such a pretty girl model, other girls should be afraid of me" bad attitude. and stripper heels. and how many times is she going to talk about how she's a model?
Emily- epidemiology girl. PhD is good. Sanitation is good, but that was strange? and she should continue to focus on the epidemiology and not become a rapper.
Pageant girl- weird
Casey- pretty. strange dress.
Holly- did she really wear that hat? and she is not really the best representation of "beautiful women" KY is known for…
OB nurse- I really like her, but can't remember her name.
Shira- way too skinny. that was a strange intro.
Blakely- again, what is a VIP cocktail waitress?
Brittany- 72 y.o. old grandmother introduced her. quite cute. gimmicky, but cute. and apparently, it worked.
Dianna- did not like that dress. kinda dorky.
Anna- the weird mysterious fly-by. i was not a fan.
Jaclyn- forgot to get her roots done before coming on The Bachelor.
Shawn- needs hair to be dyed. and keep that arm to yourself, slugger.
Lindzie- that horse entrance was pretty cool. she's cute.
And what was up with that weird lesbian vibing between Blakeley and the mean blonde ponytail girl?
It is shaping up to be a super awesome season, full of the train wrecks and drama we are accustomed to, and expect!
Cheers!