First of all, if you know me, you know I am, wait for it- a Republican. Yikes. It's practically a naughty word in Portland.
So, I want to preface this post by saying I'm down with GOP, (yeah you know me). (Shout out to Naughty by Nature). And I mean no disrespect to the Bushes.
I'm starting a new blog segment- Photo Diagram. I will diagram the most salient features of a photo for you, so you don't miss them.
No further explanation necessary. A picture is worth 1000 words, after all…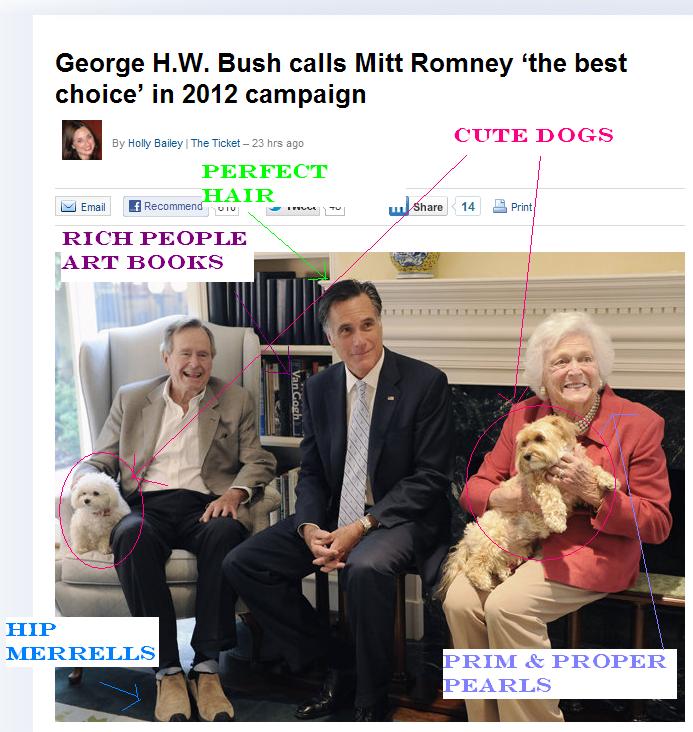 If you would like me to diagram a photo for you, please email me!
Hope you got lots of presents from Santa, or the Hanukkah Fairy, or the Kwanzaa Fairy.
xoxo,
CBO