Day 5- The Big Day!
I have to split up the wedding post into 4 parts. Otherwise, it would be too massive.
I woke up fairly early the day of the wedding. I wasn't really nervous, I guess I was excited. I went downstairs, and everyone but my dad was still asleep. So my dad and I had coffee outside in the garden together, the day of my wedding. I will always cherish that moment.
Then the whirlwind began. J & the guys gathered in his wing of the chateau, while I hunkered down in our room with the girls. This part was fun.
My mom and aunt did my hair. They did an amazing job.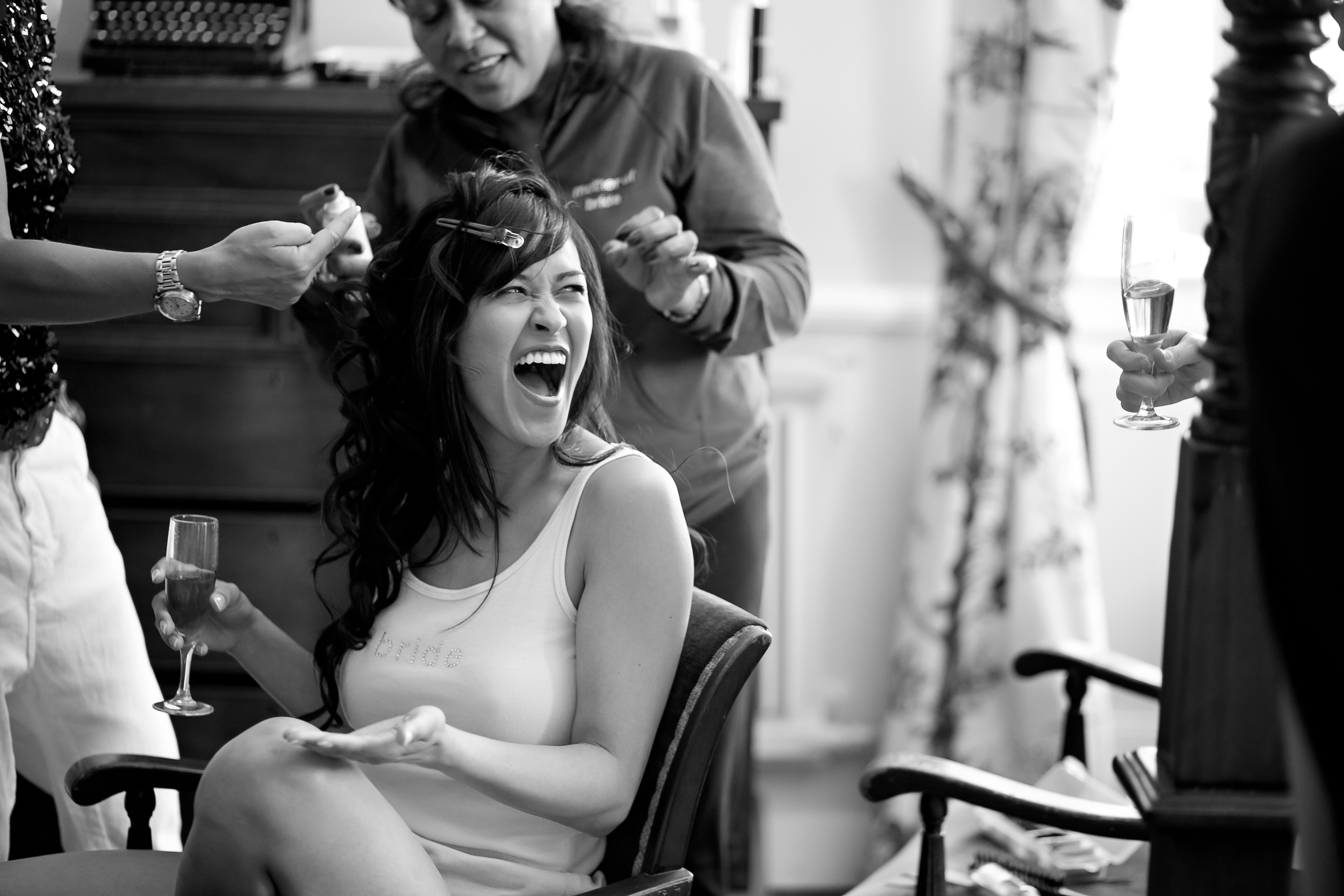 They also did all the hair for the bridal party.
To avoid ruining my make-up, my maid of honor pushed food into my mouth.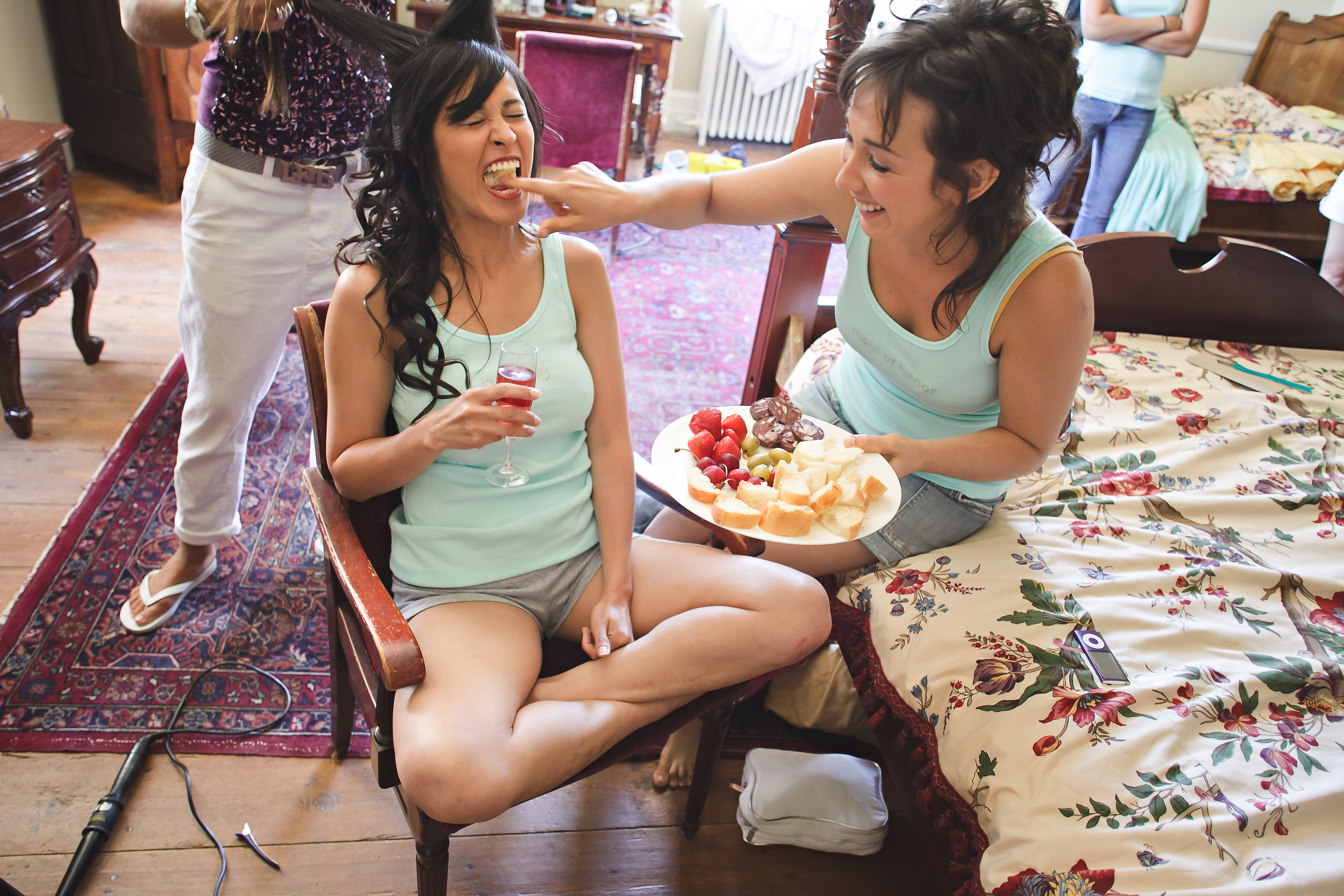 Meanwhile, J was writing his vows on the day of our wedding.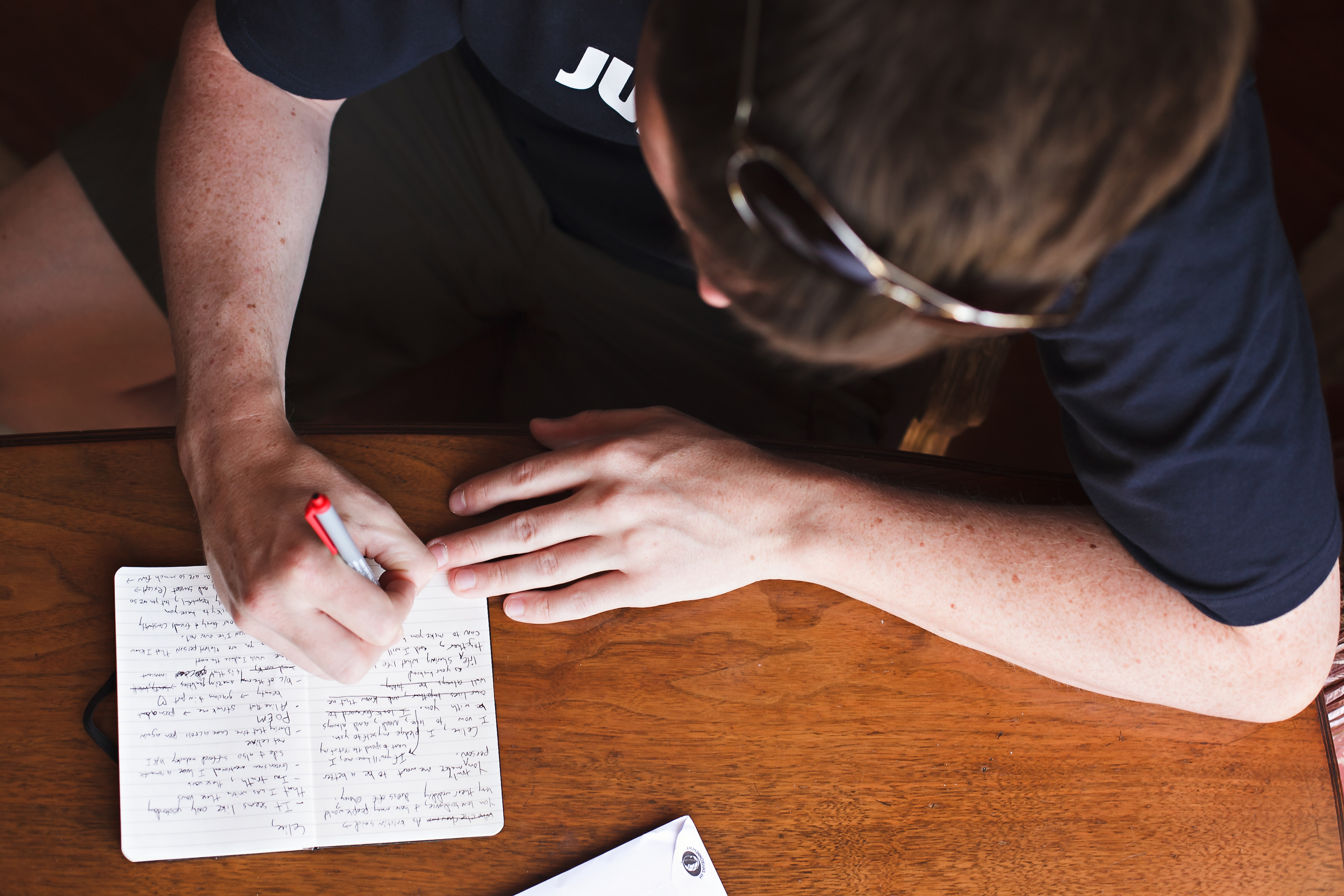 Last minute, not surprising. He he. (I wrote mine in April- 2 months prior)
And apparently he needed some shots to prepare to marry me.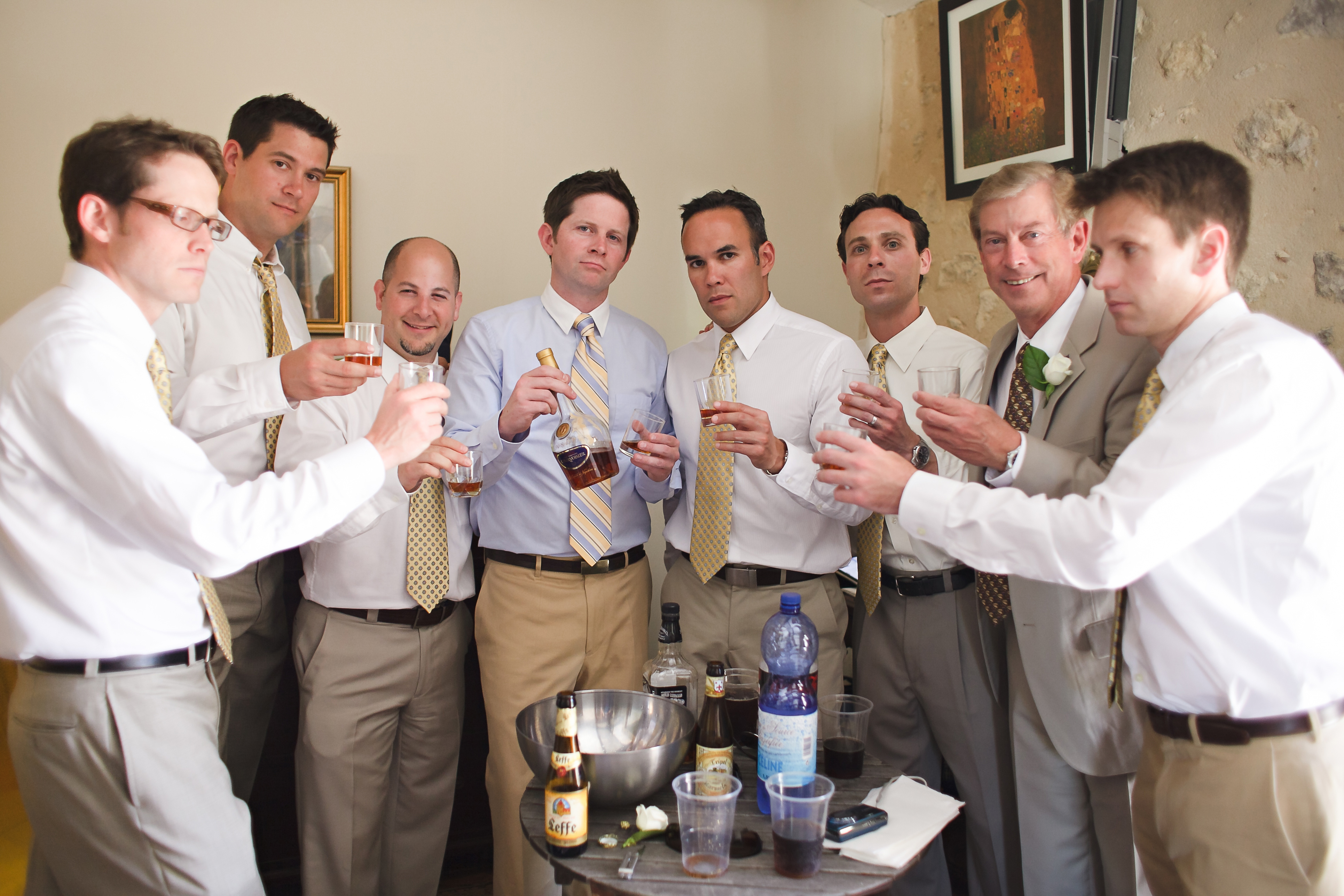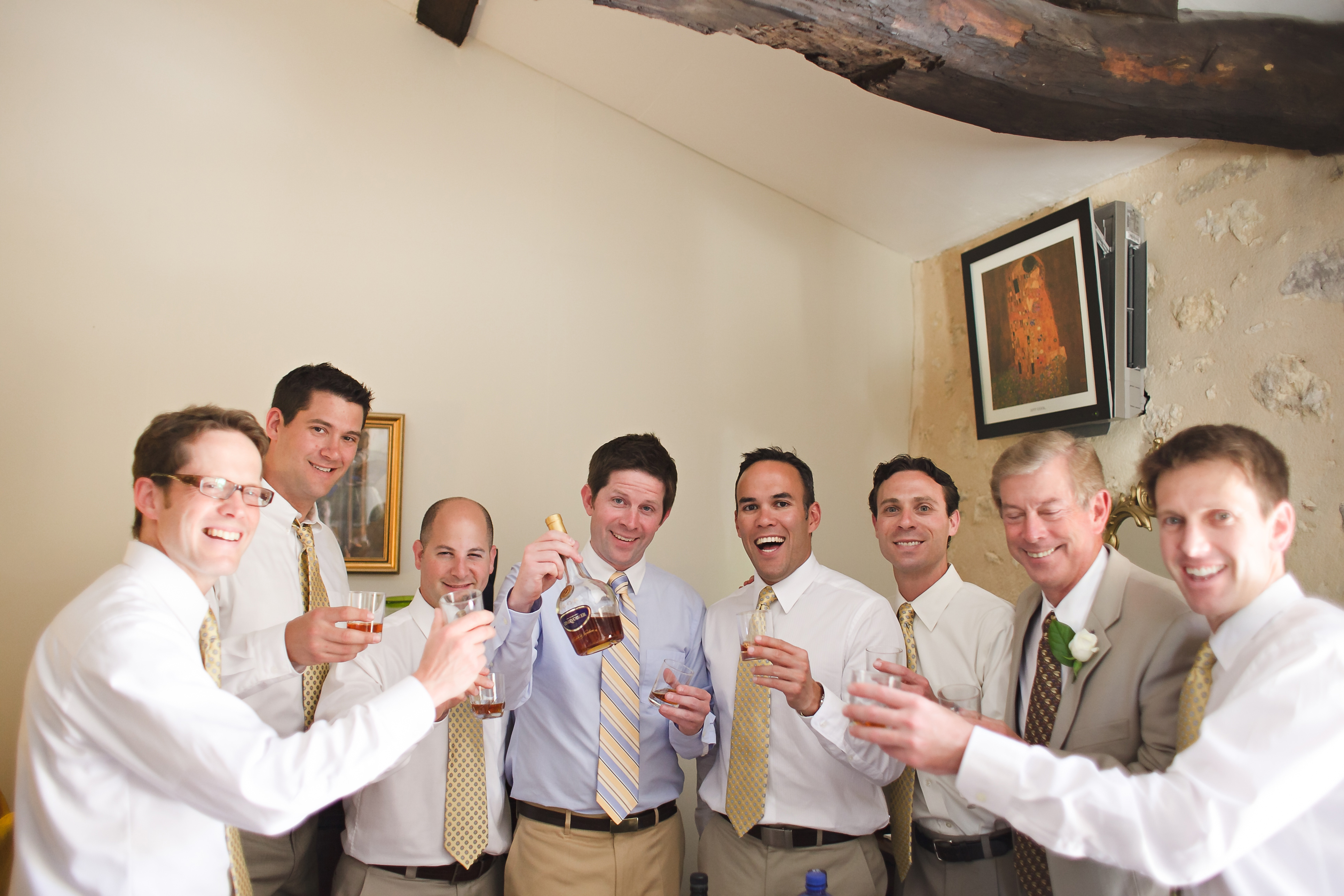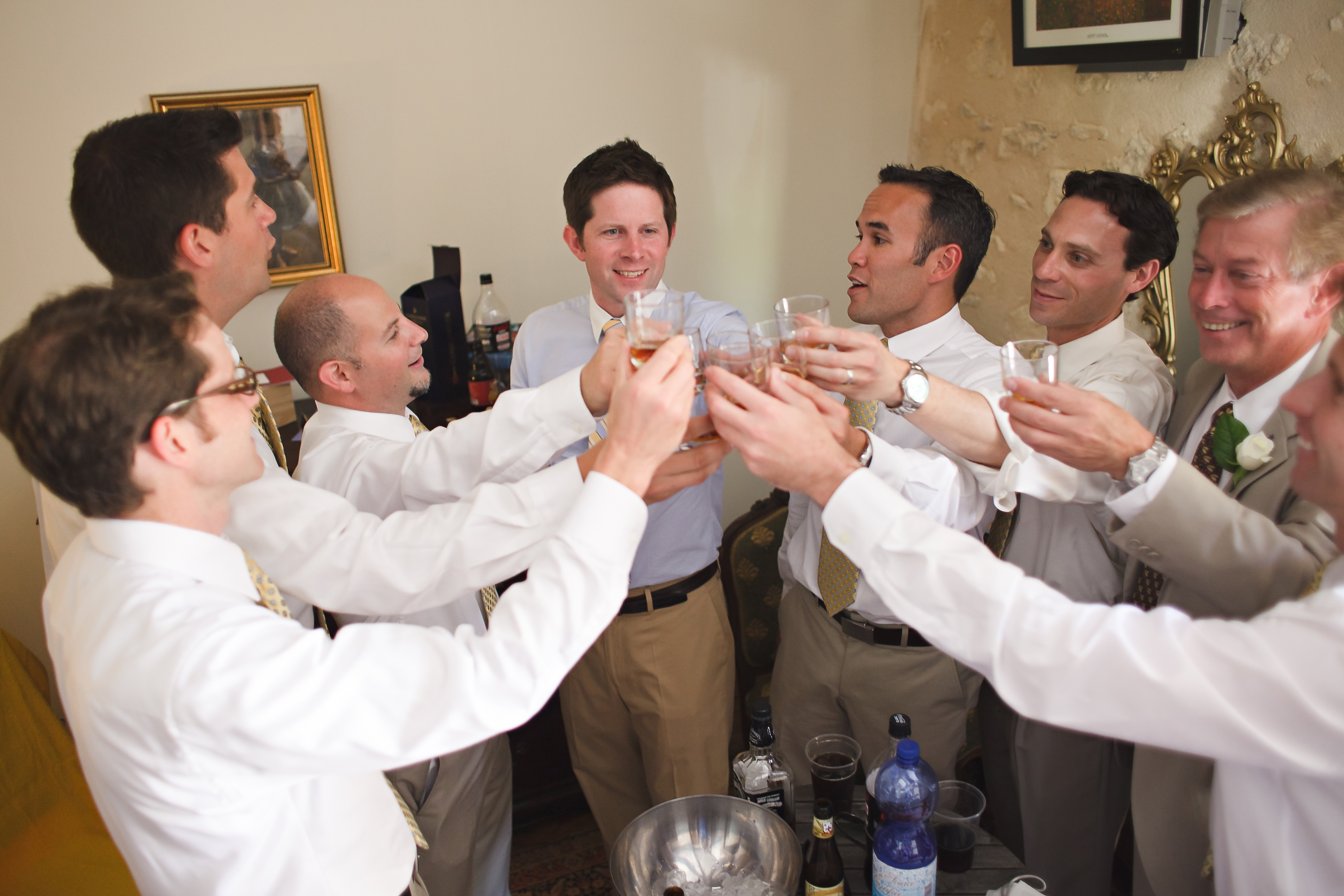 But I needed some rosé.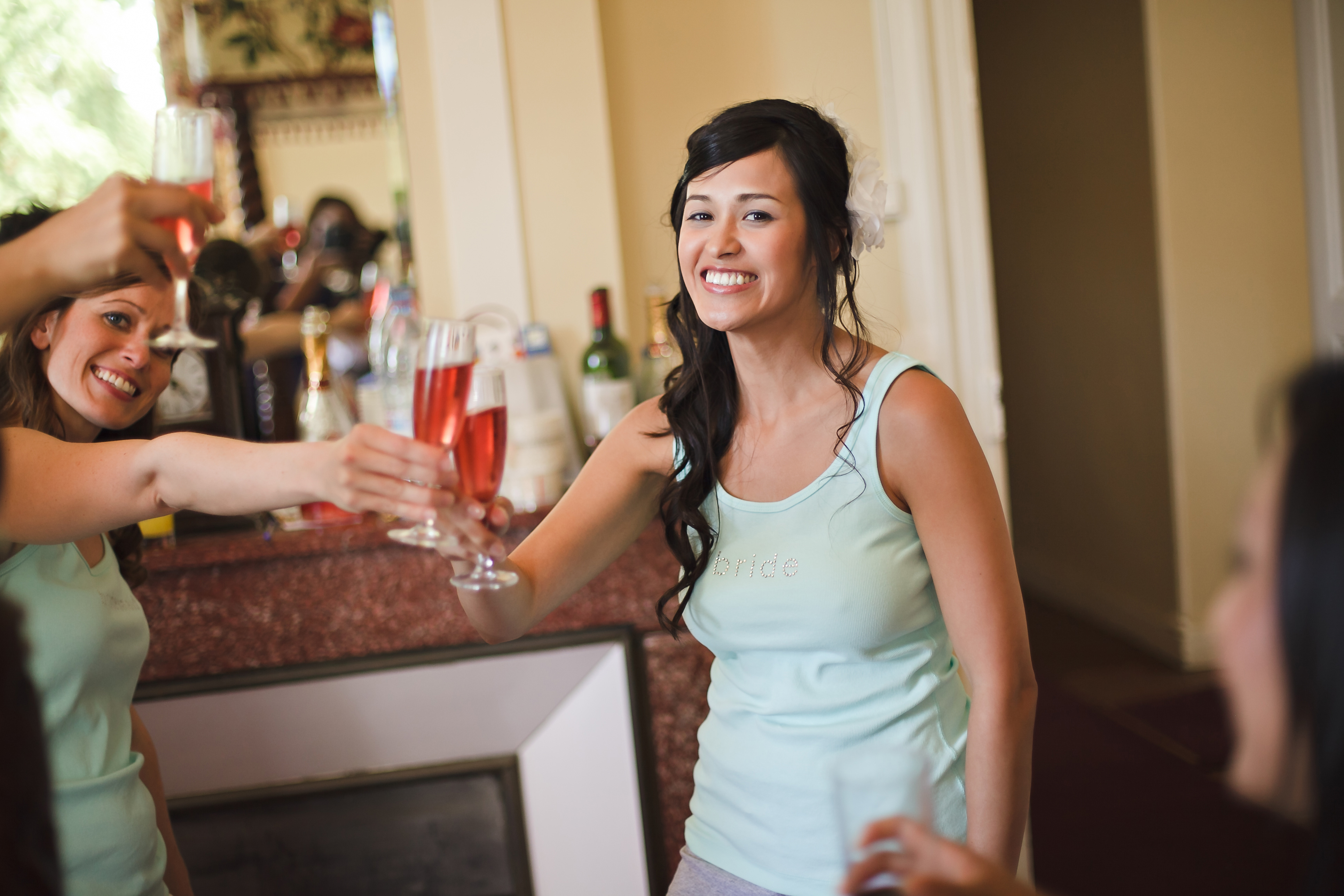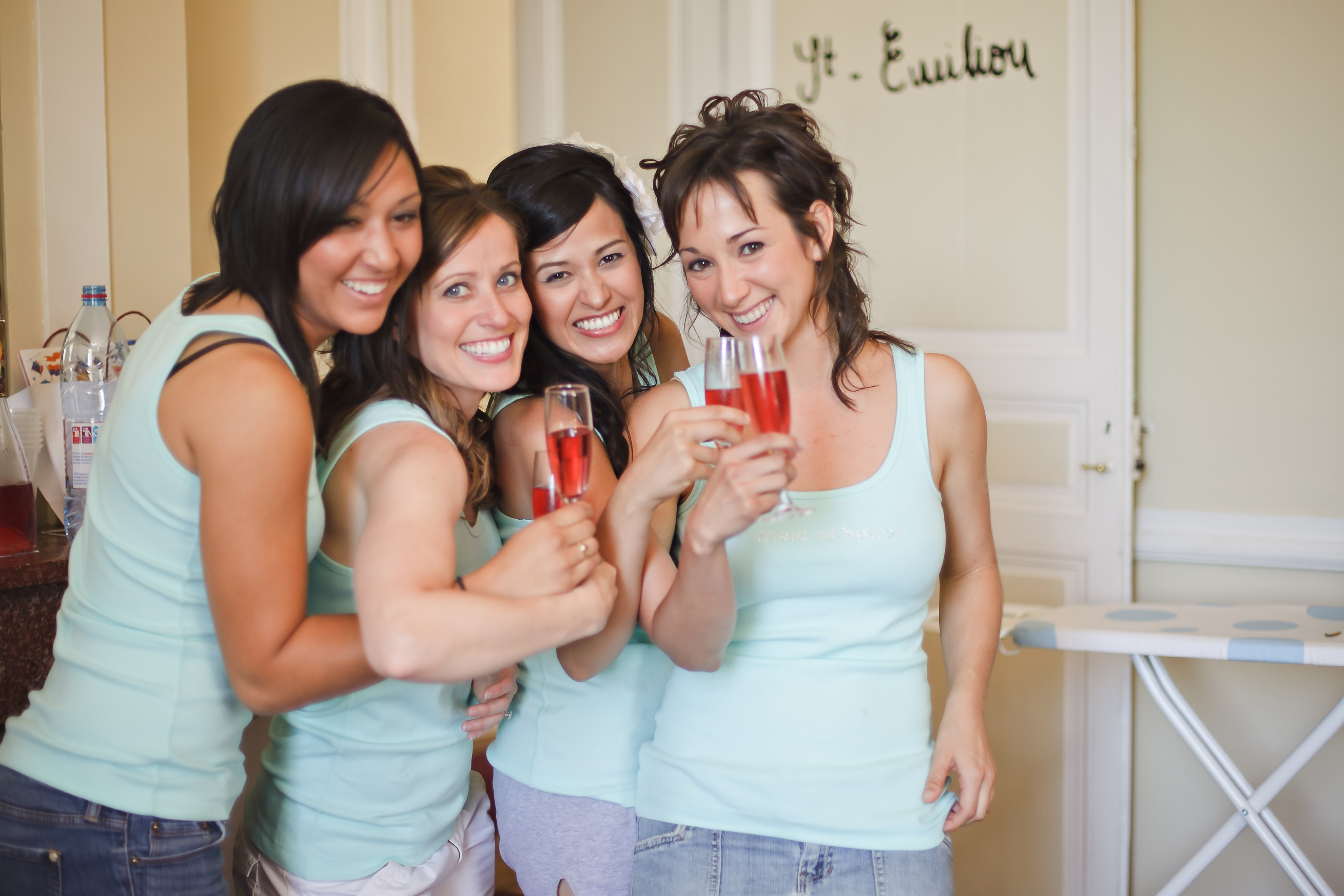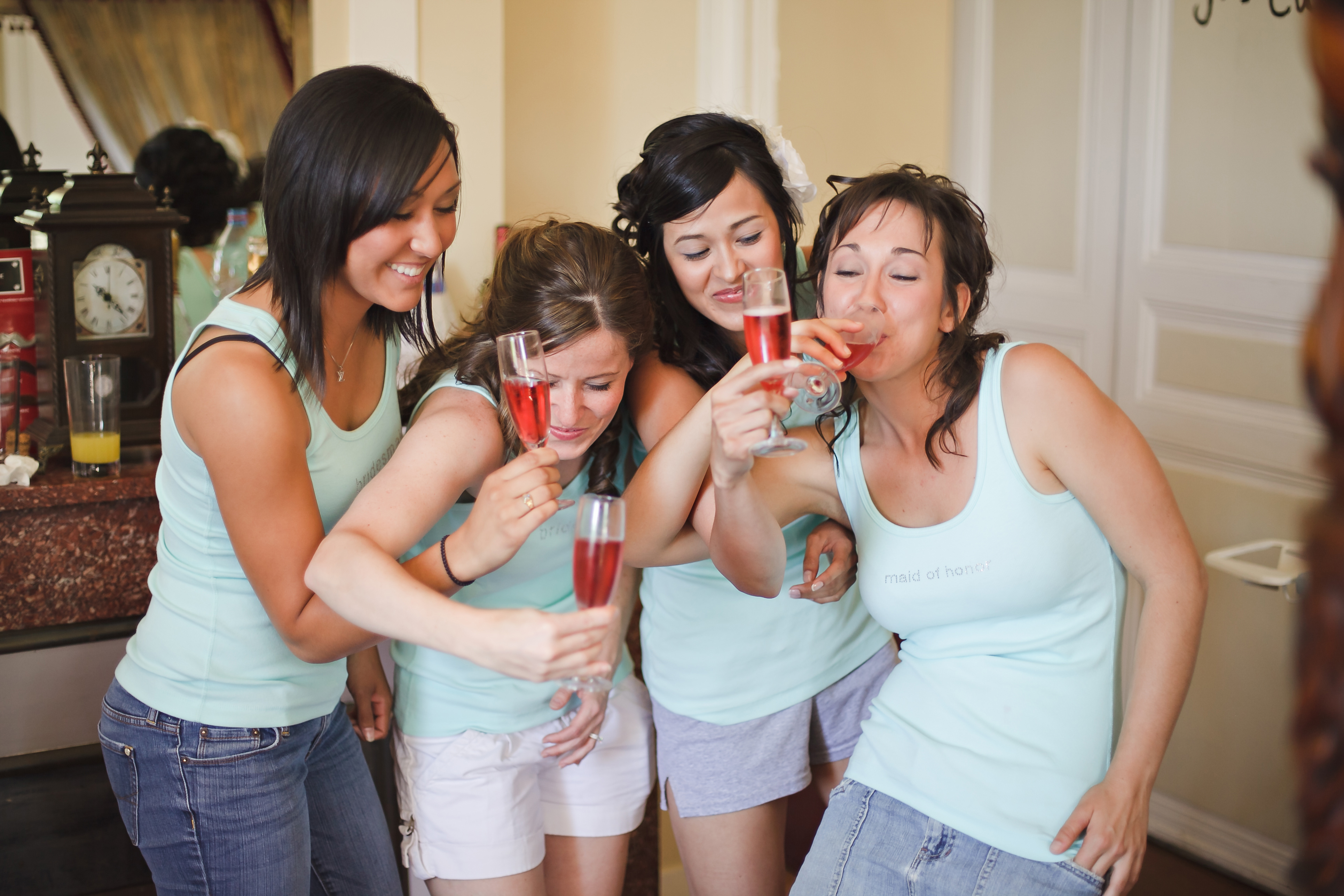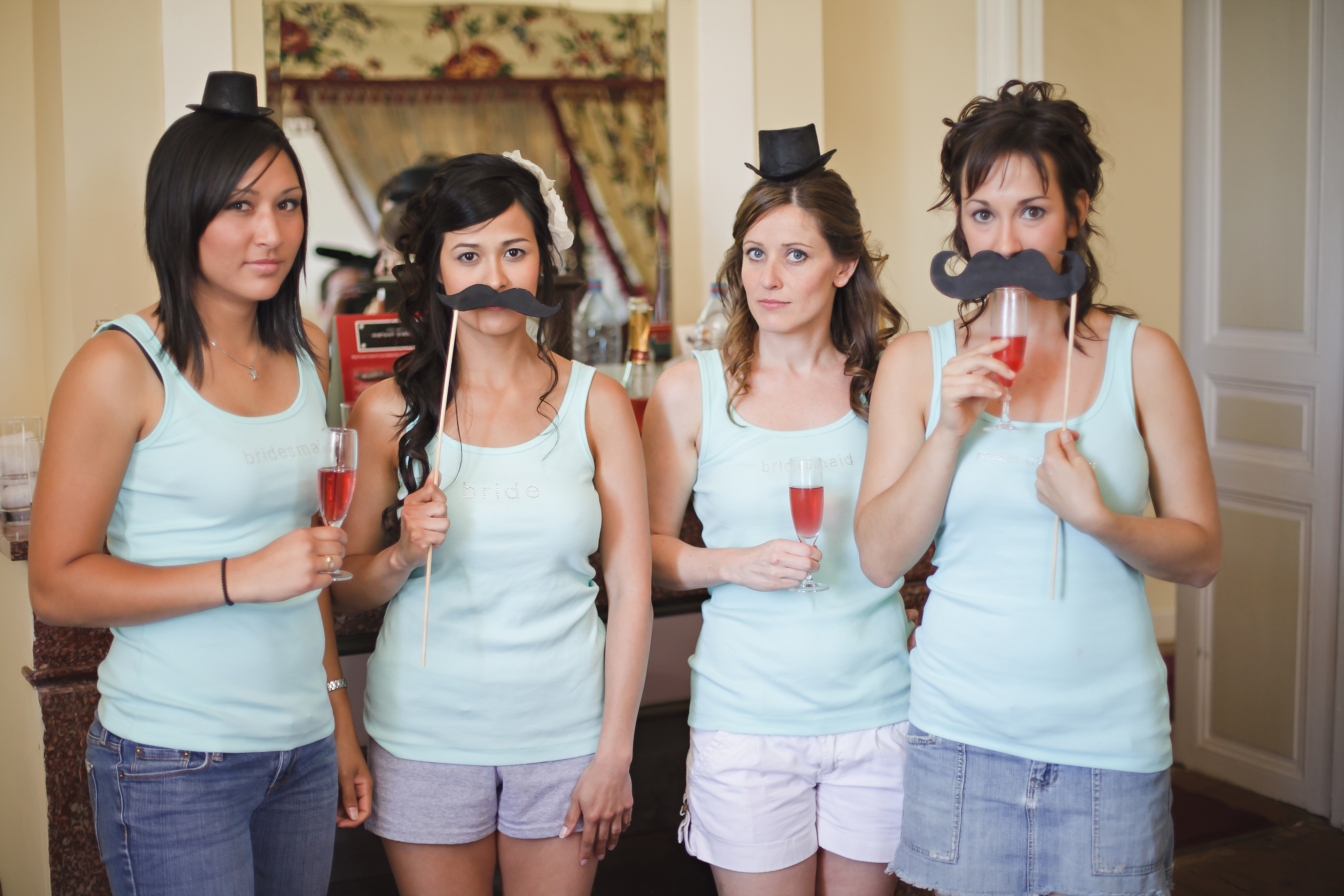 My flower girls were the cutest ever, right?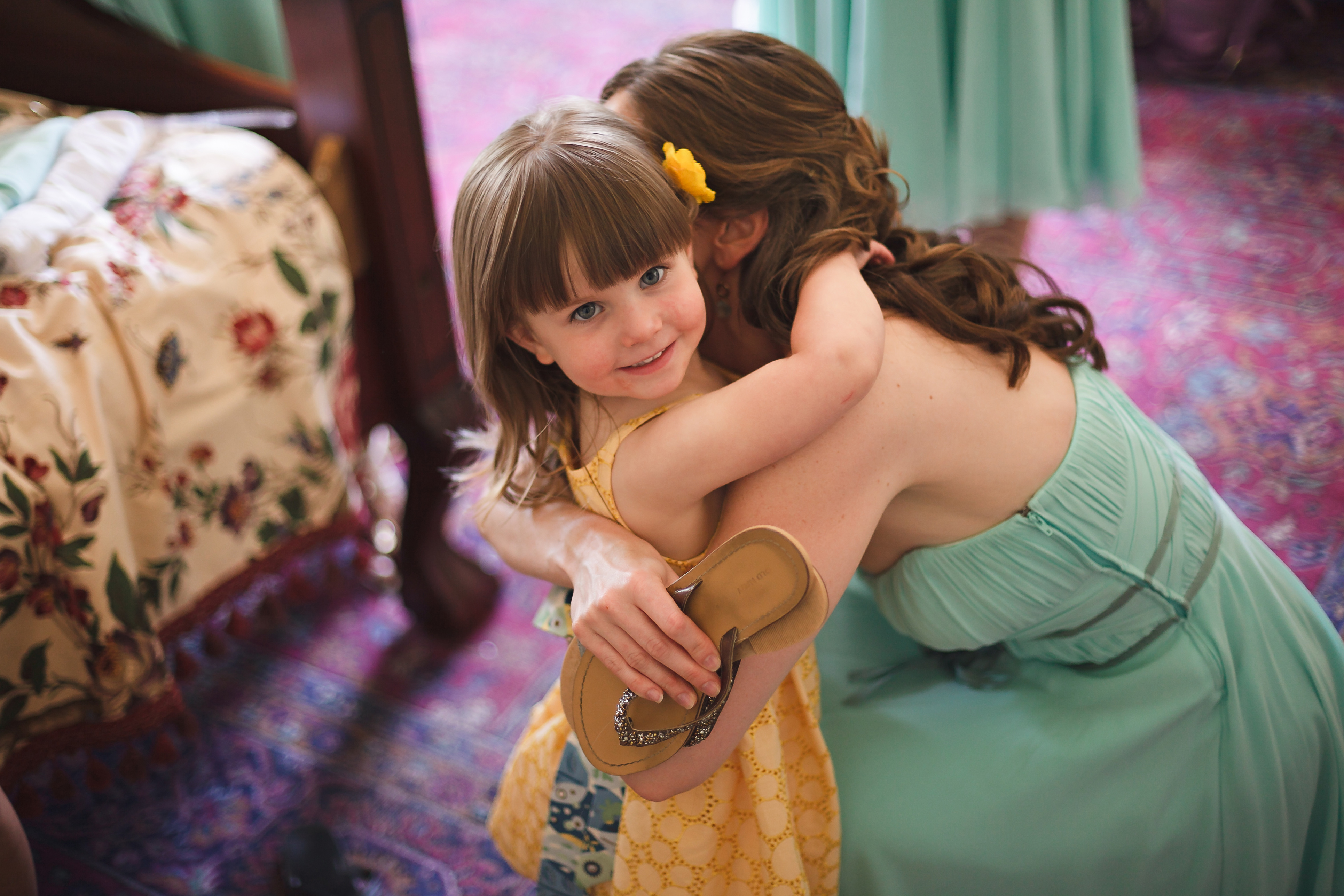 And also wanted their makeup done.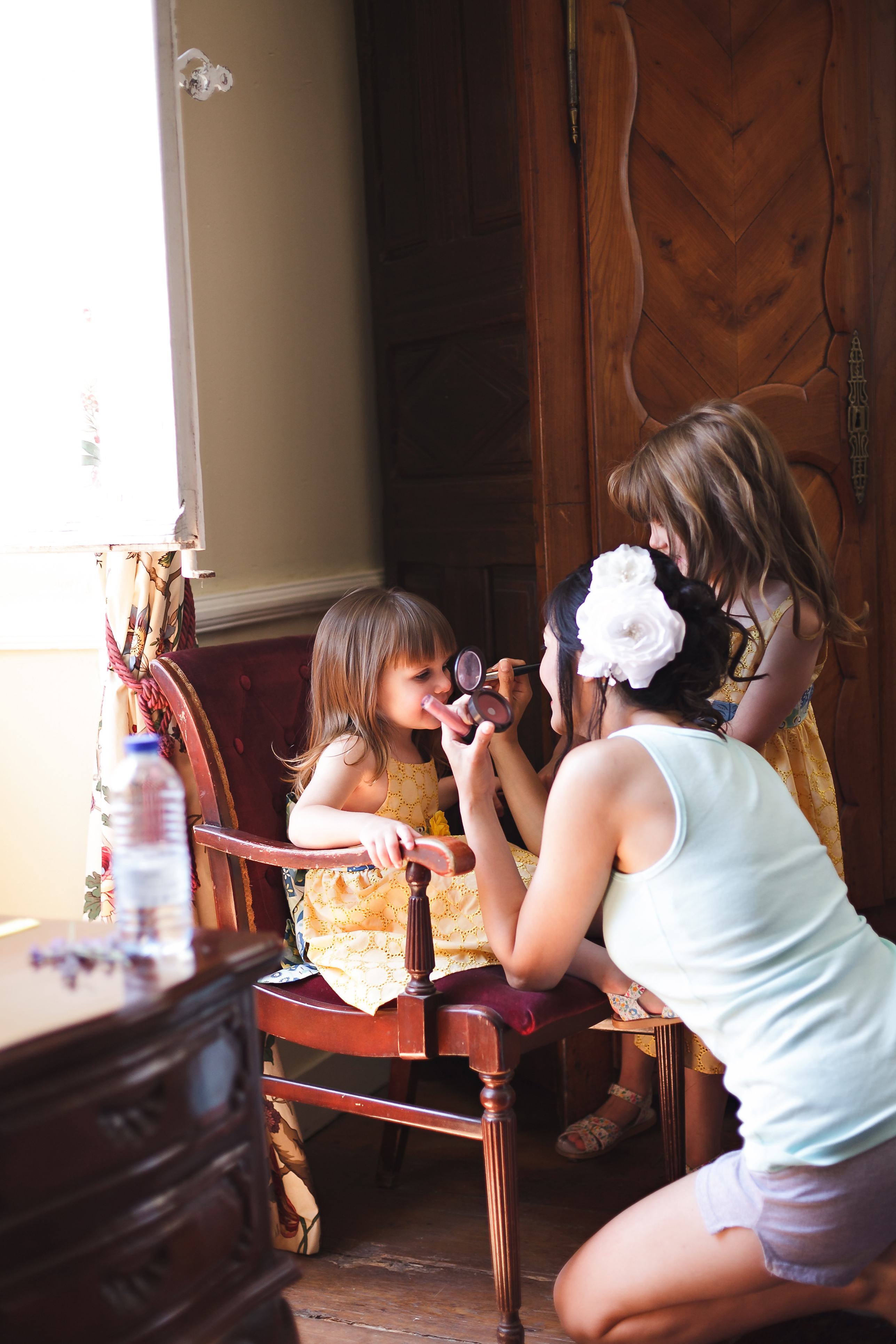 And my bridesmaids were totally rad.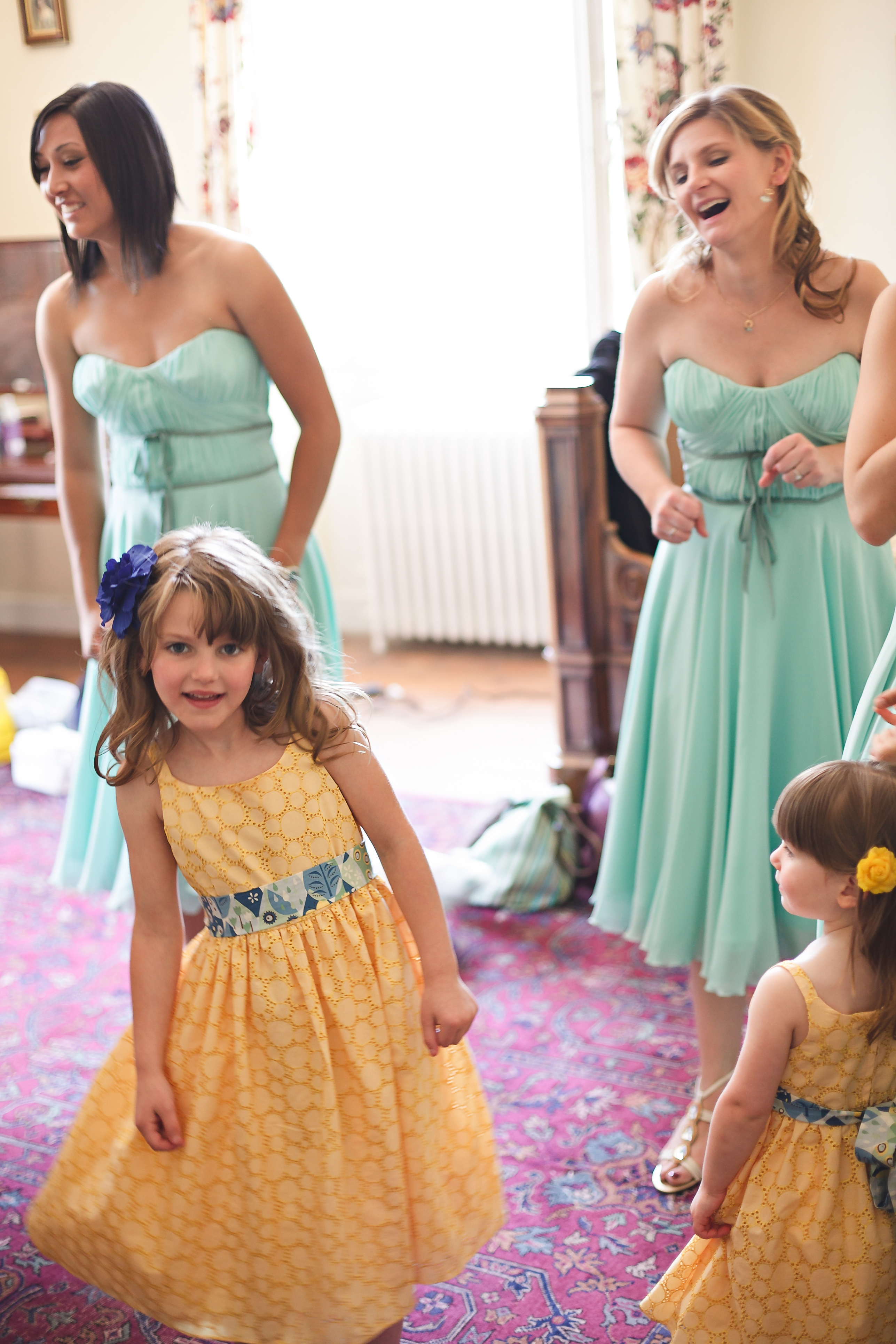 I quite loved my hair. I used not just one, but 2 gigantic hair flowers.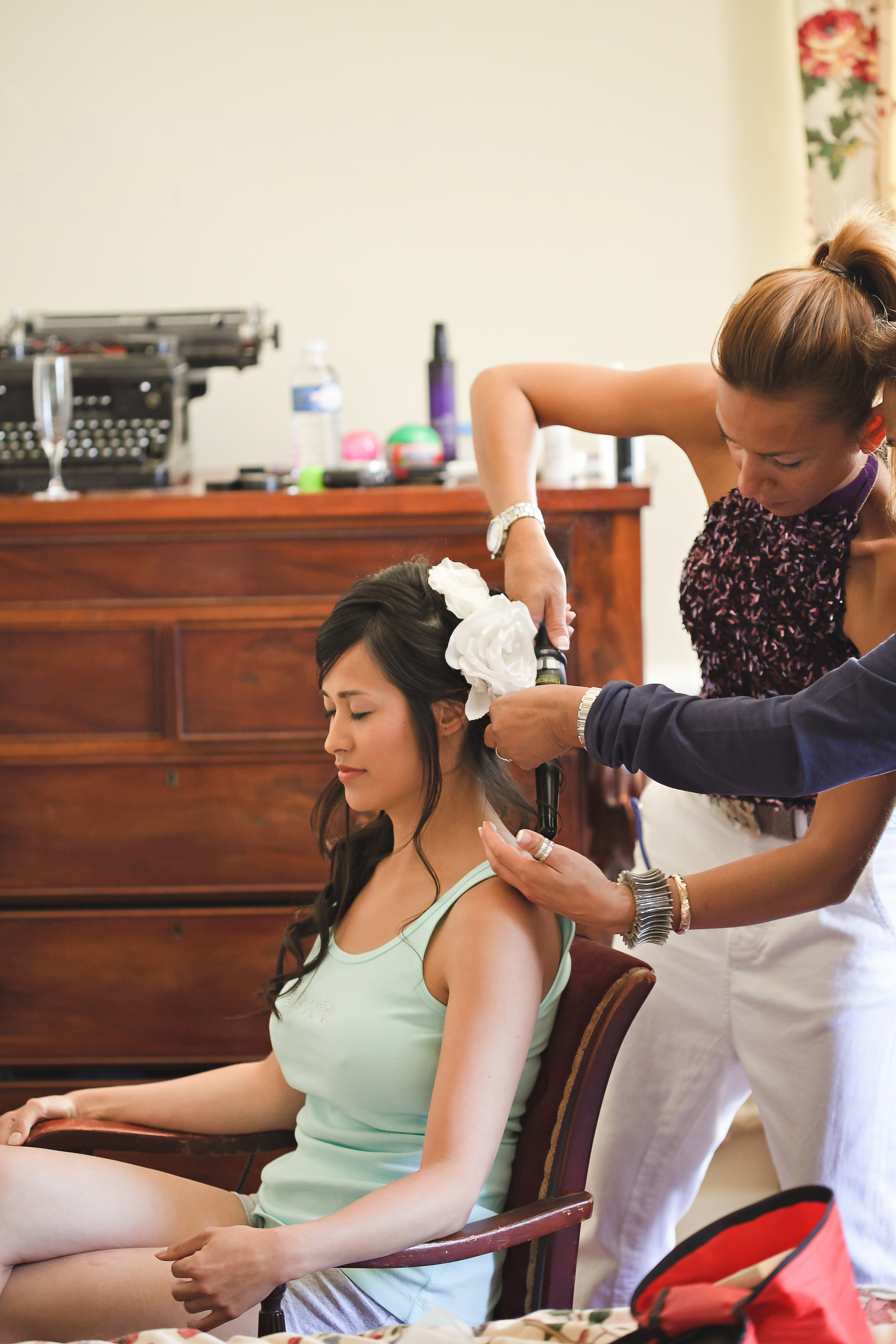 Finally, it was time to get into the dress. I loved this dress. It was pretty. It was originally $3700, I got it on eBay for $500. True story. Me very lucky.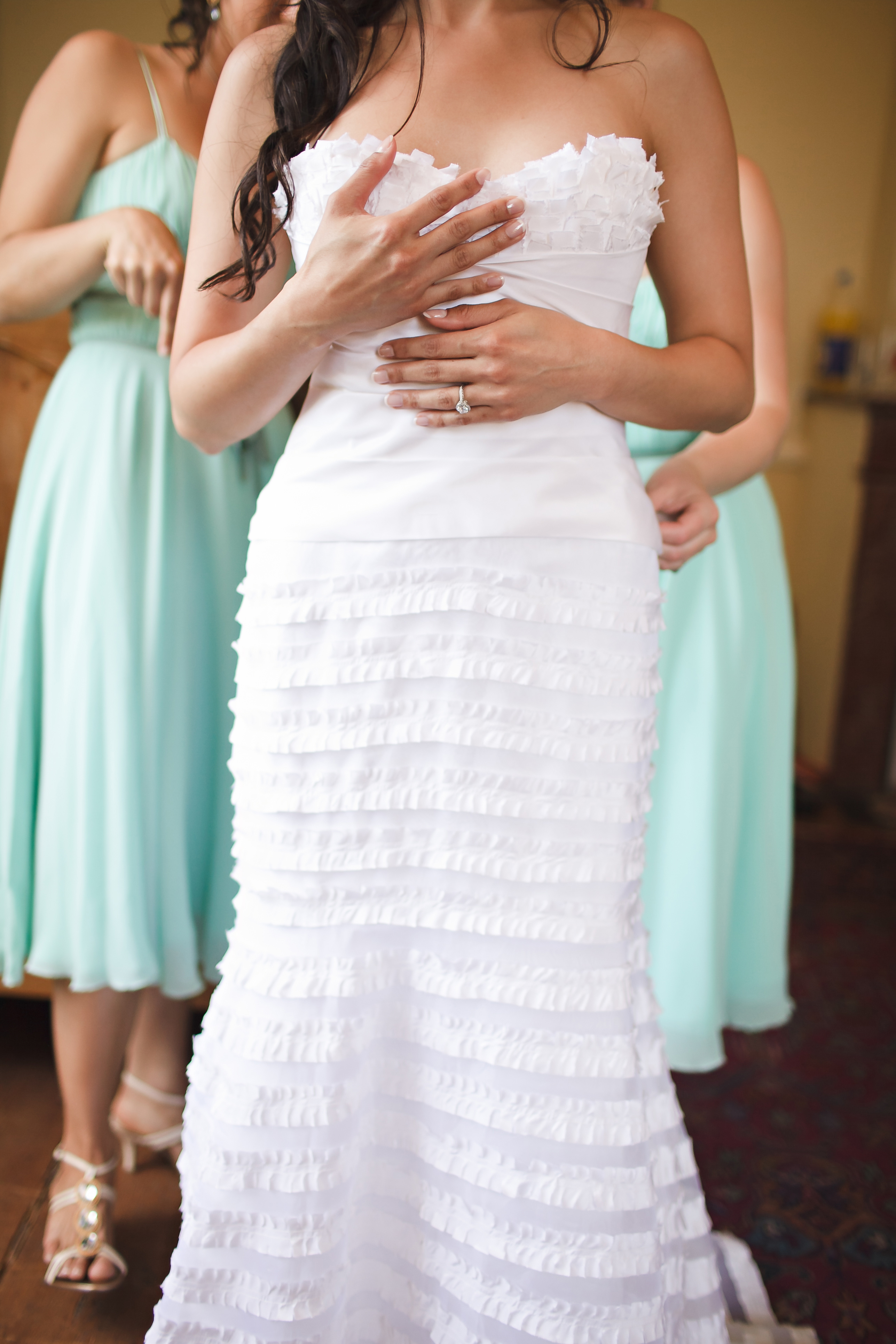 People that really love you will help you get into your shoes.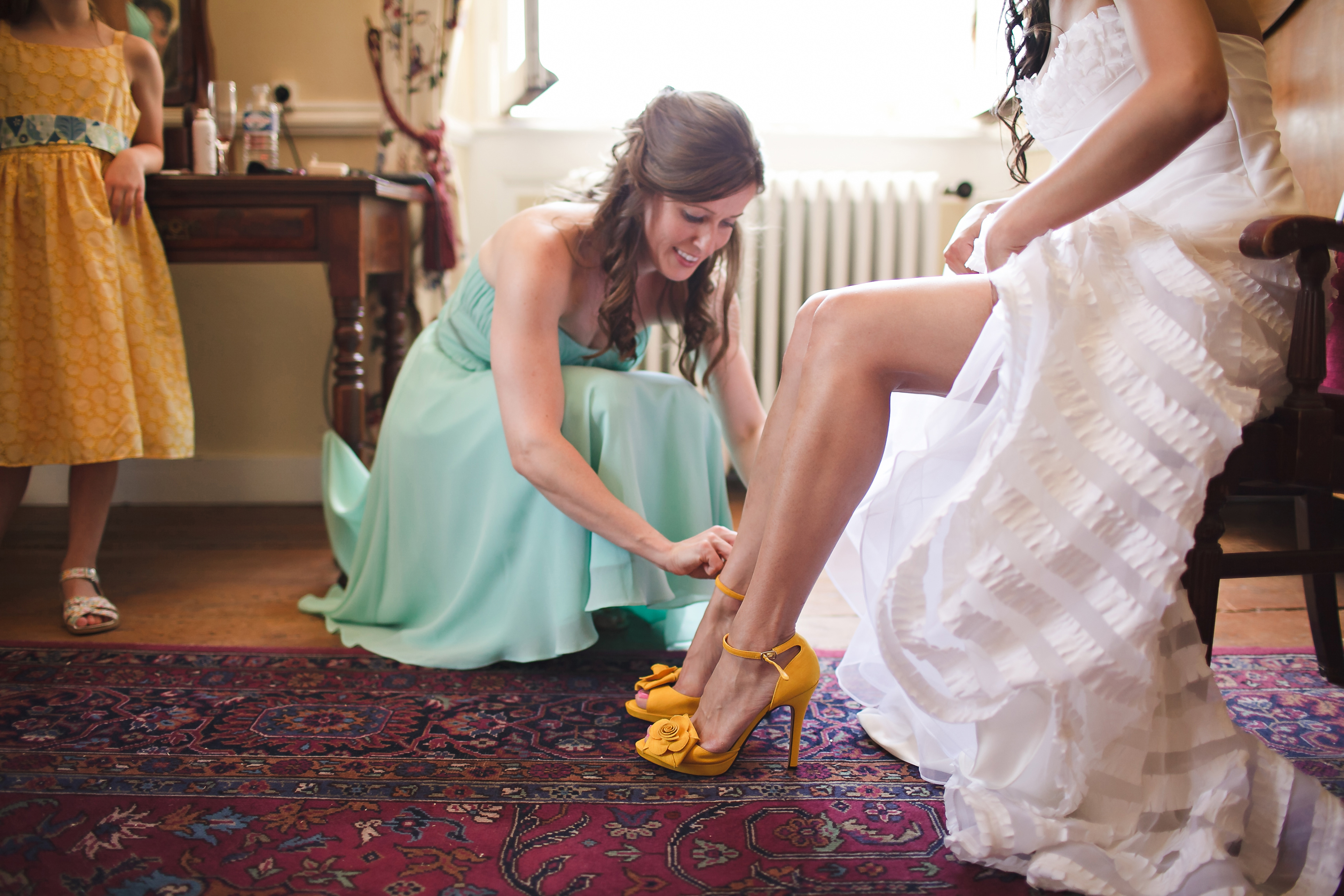 Then on went my jewelry.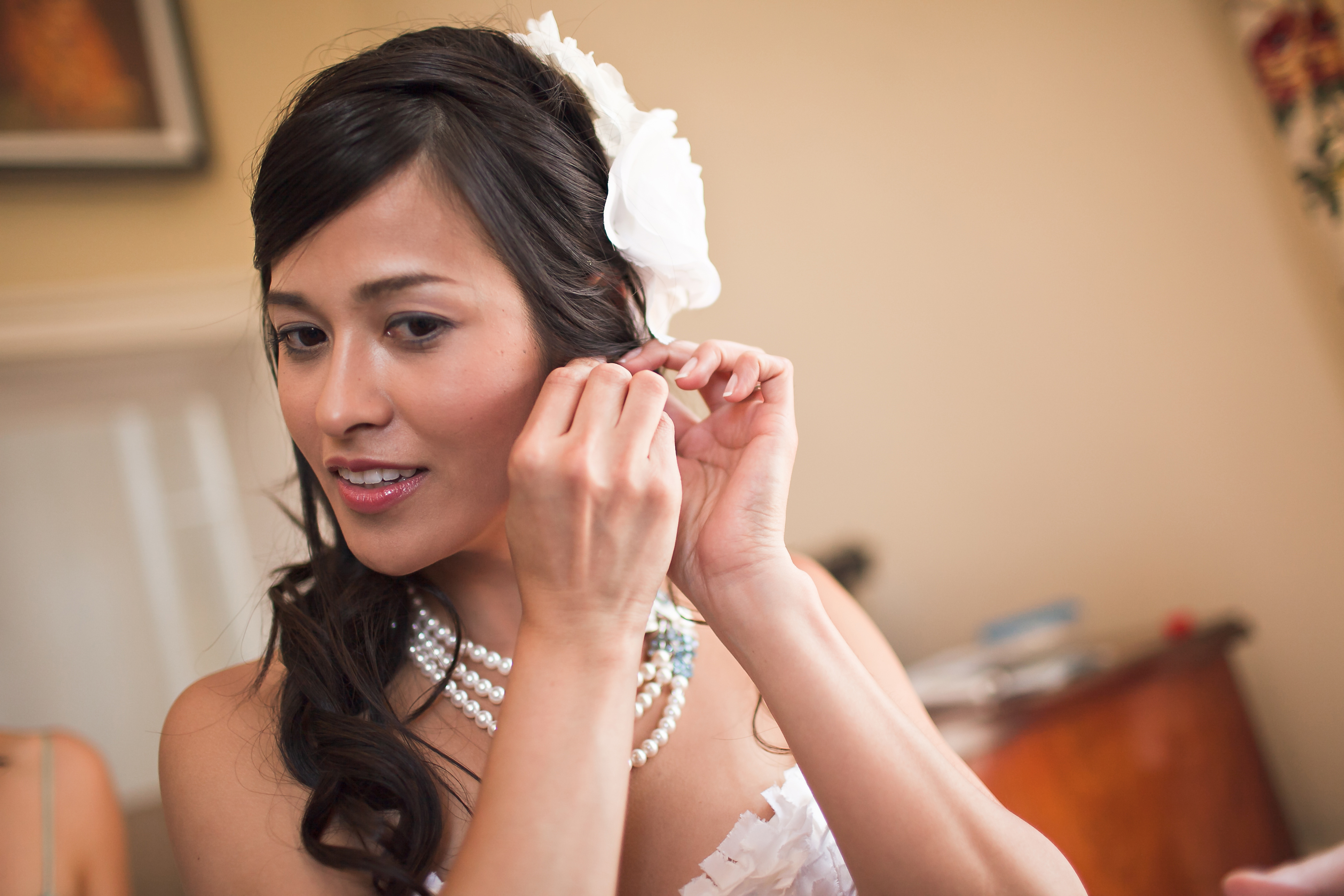 And all of a sudden, I was a bride.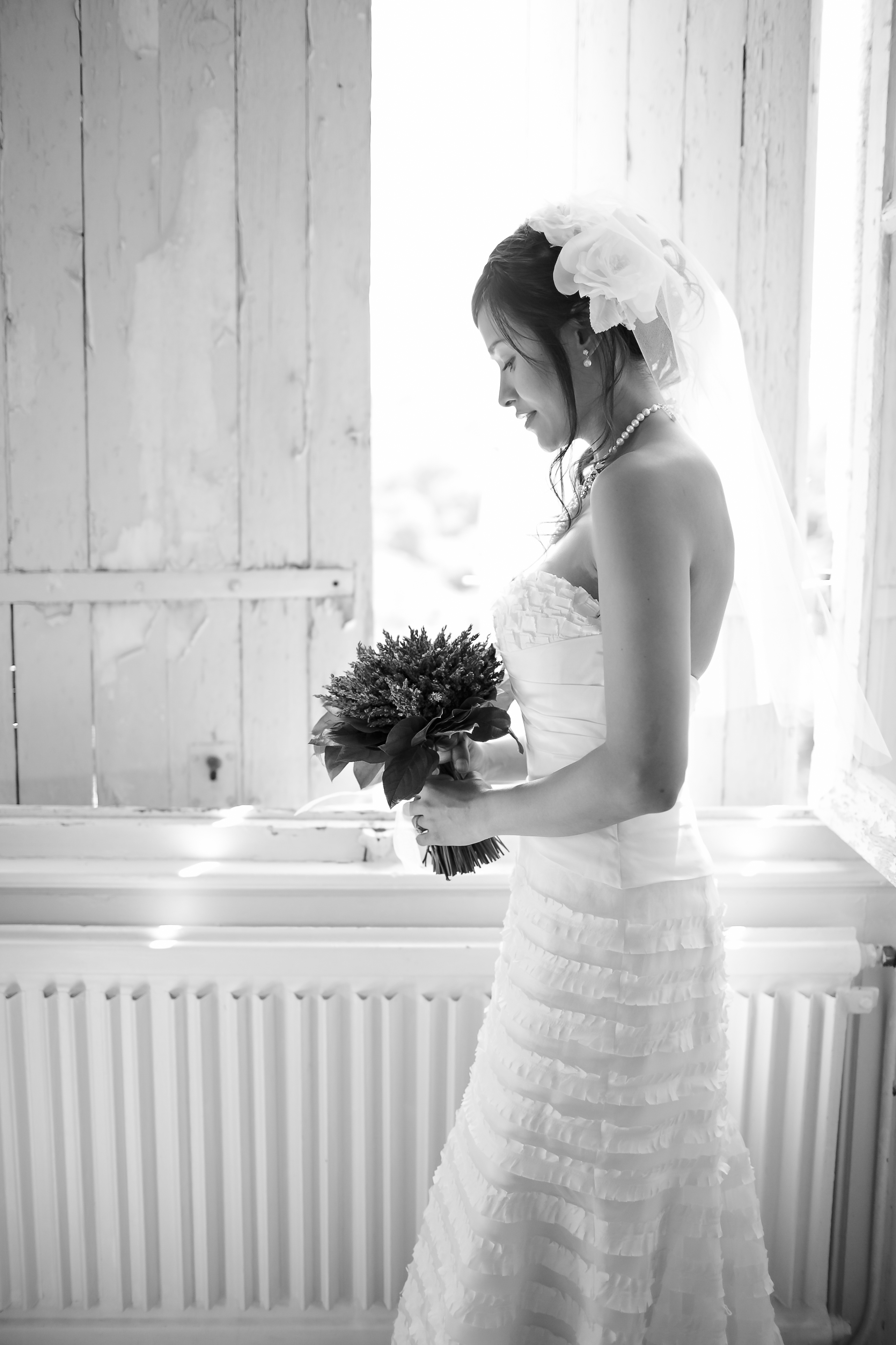 But not to be outdone by J, who seriously has 2x the number of formal portraits that I do. Here are a select number of his glamour shots.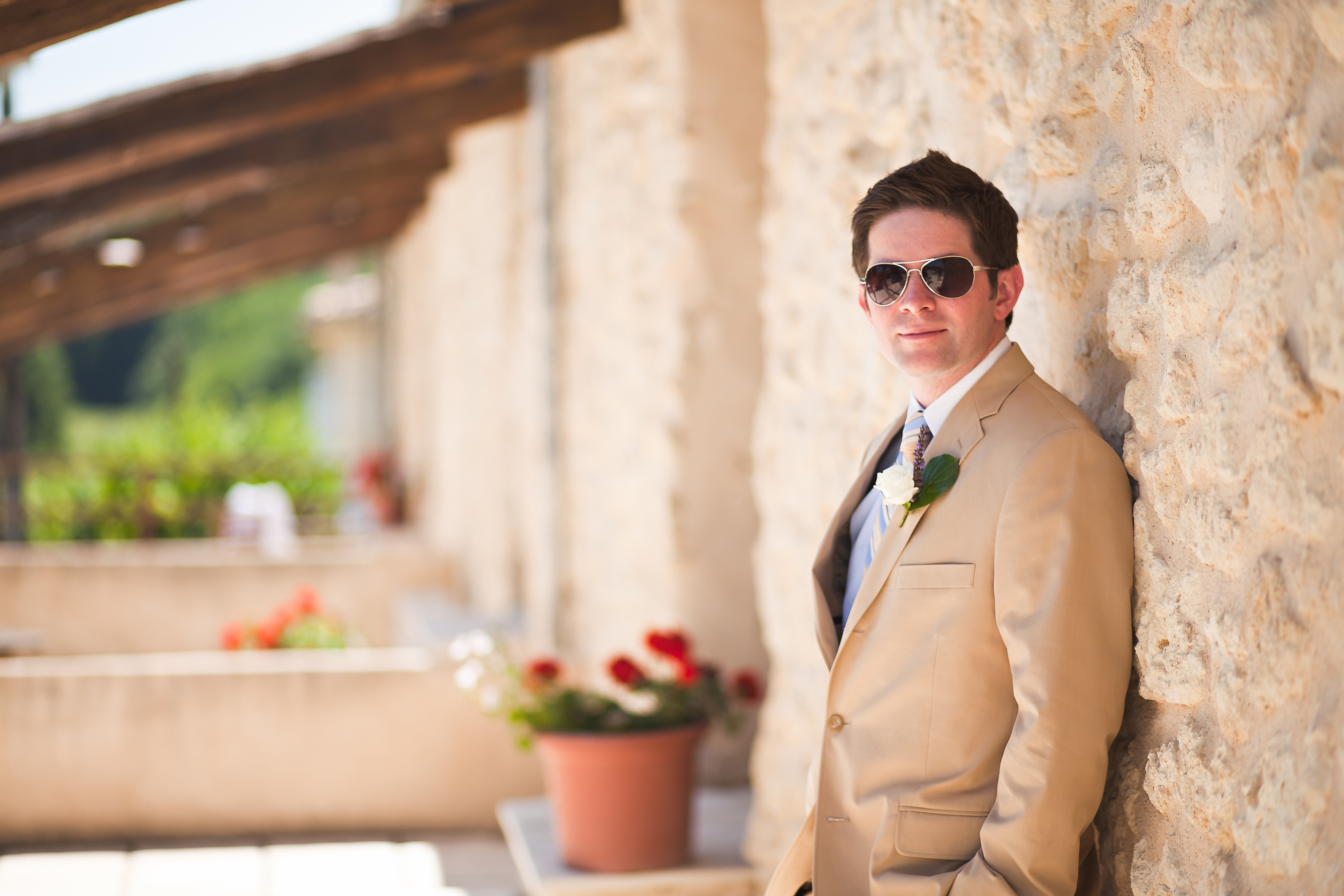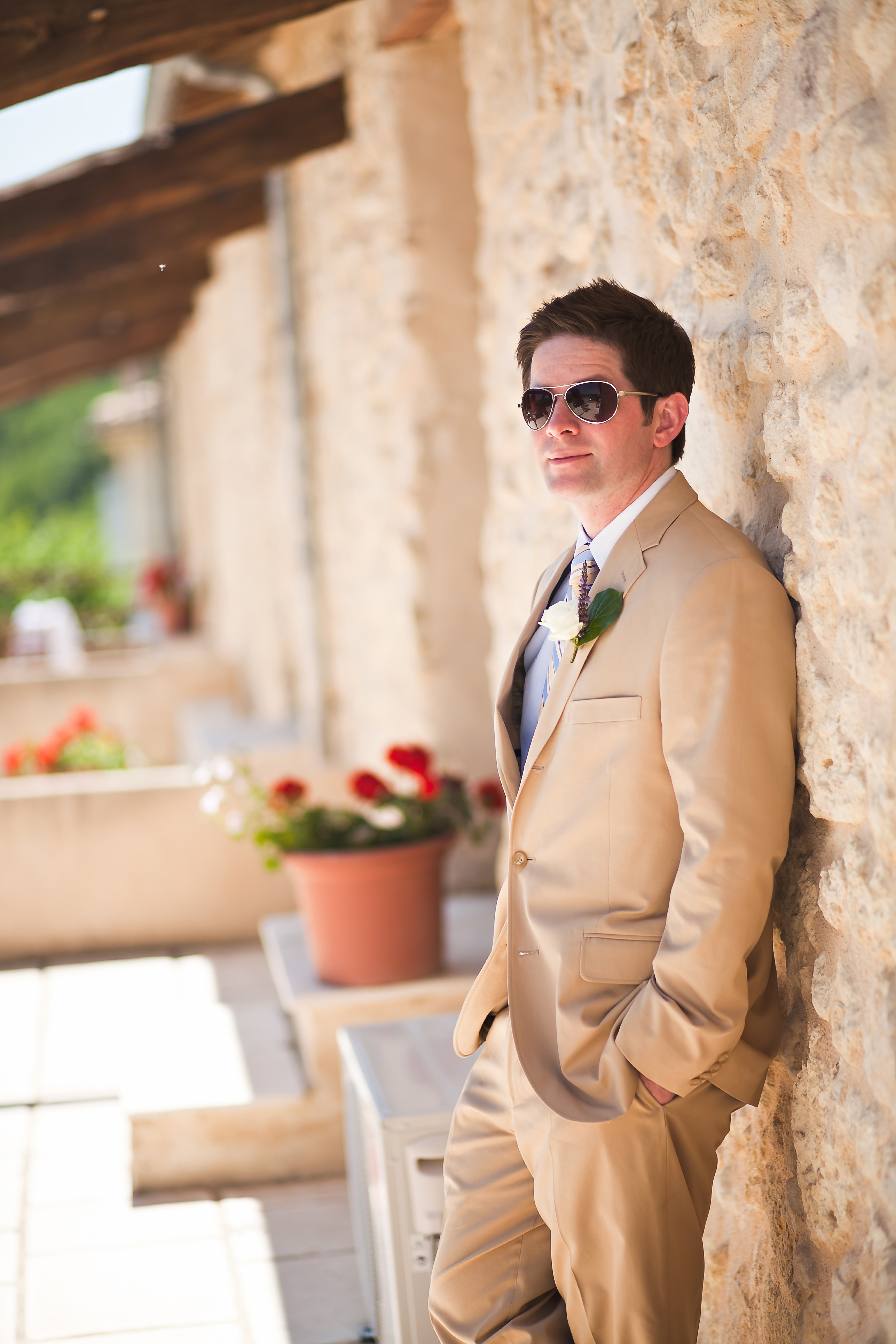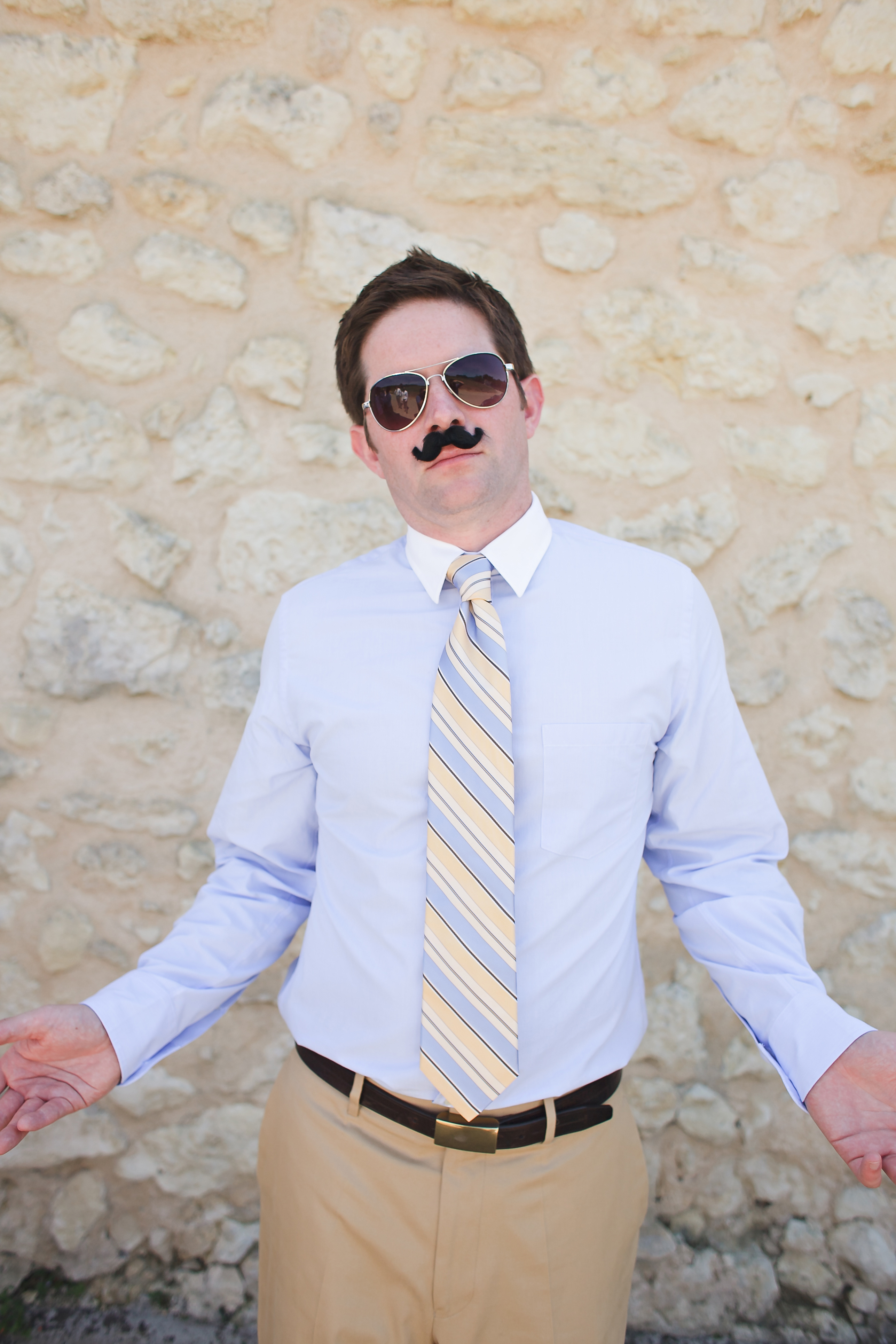 While the girls took the requisite happy, "ha, we're laughing" shots,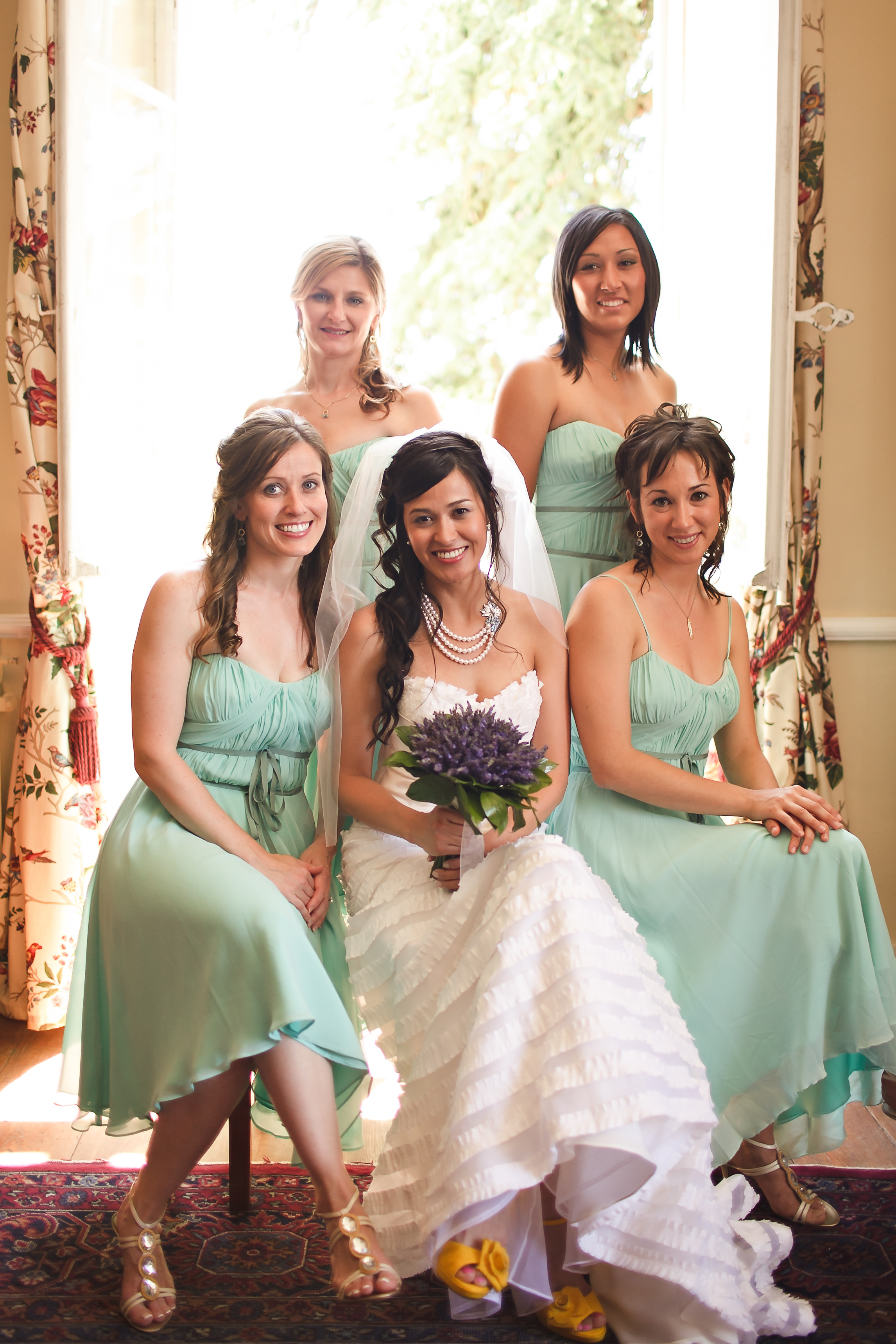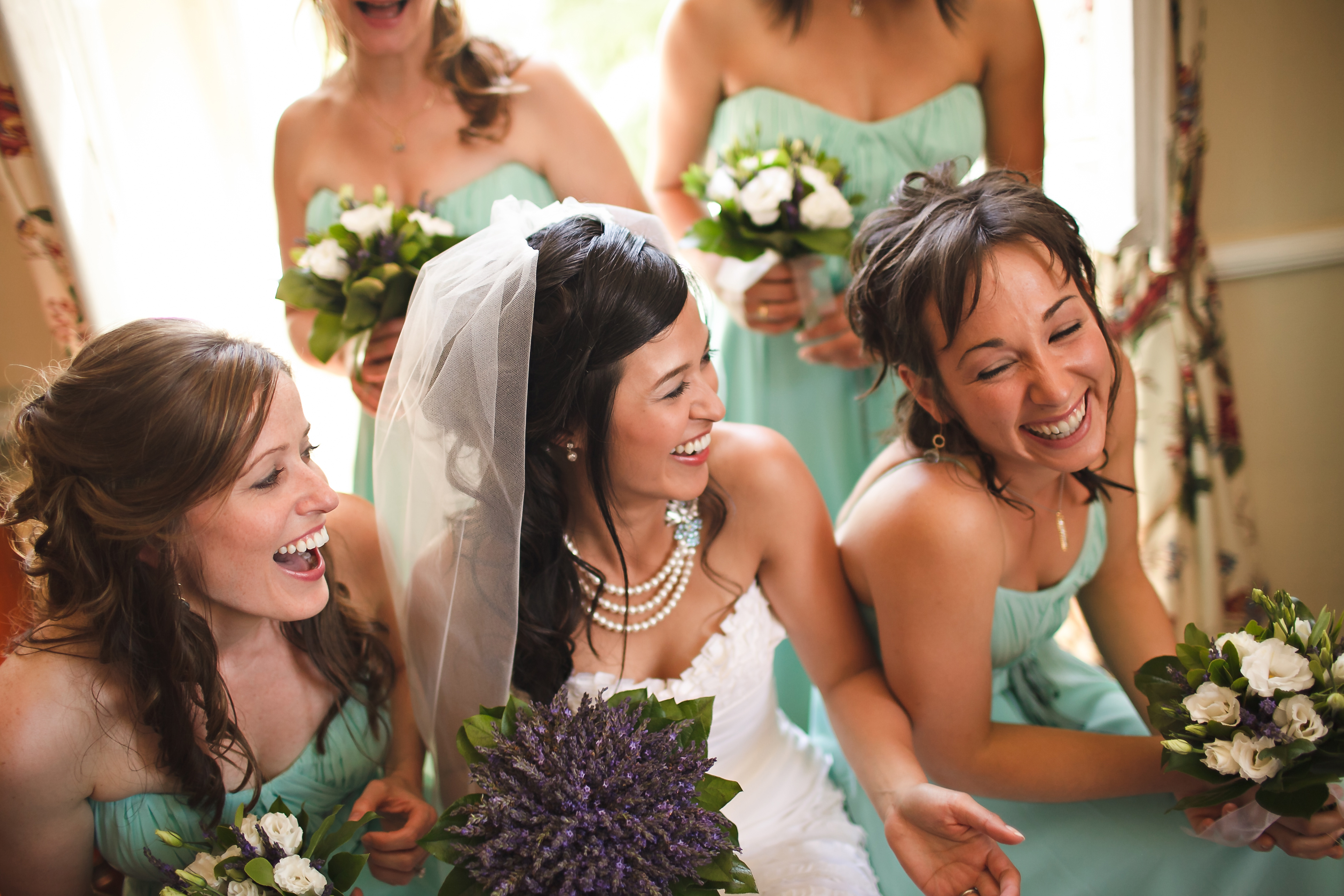 The boys took these: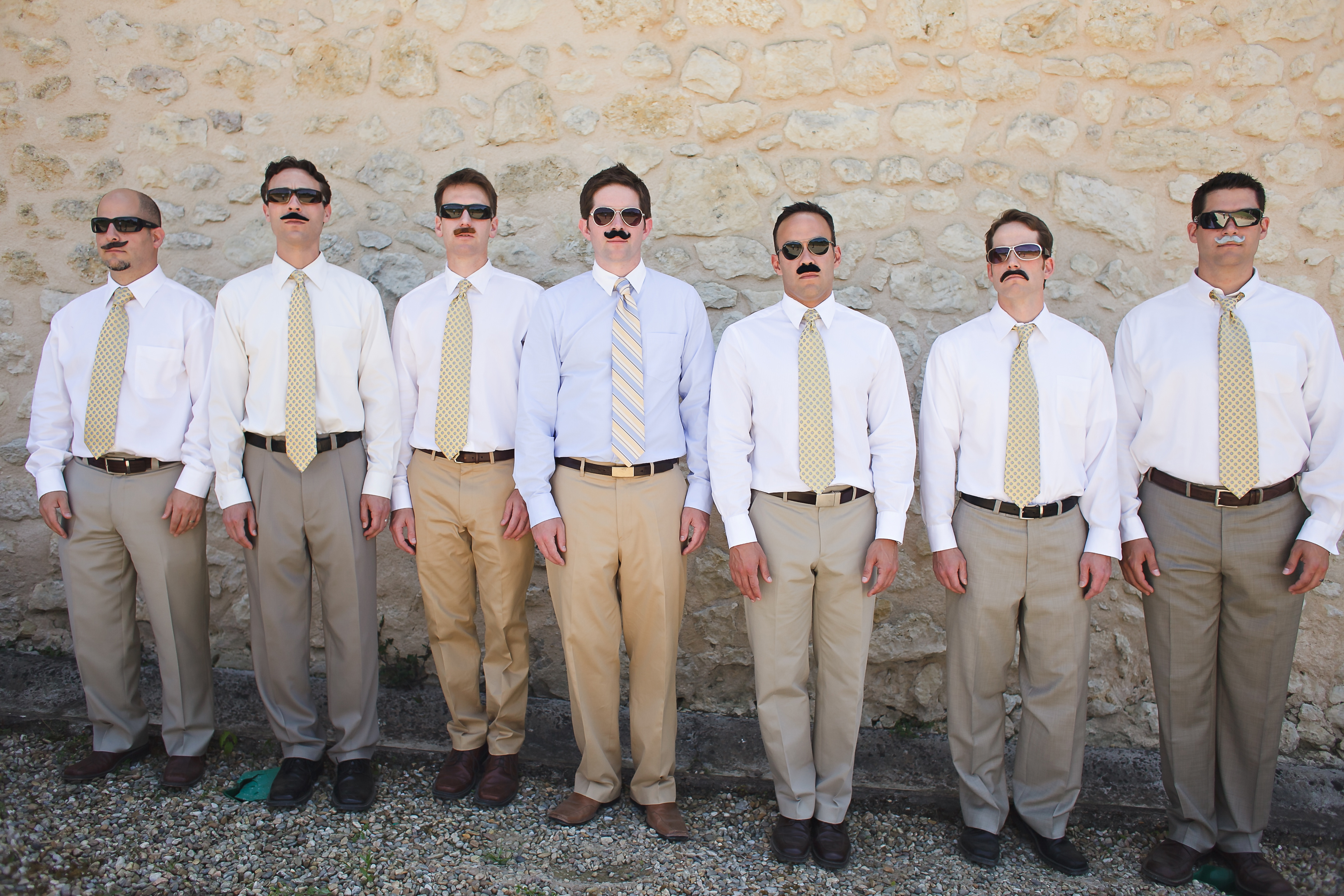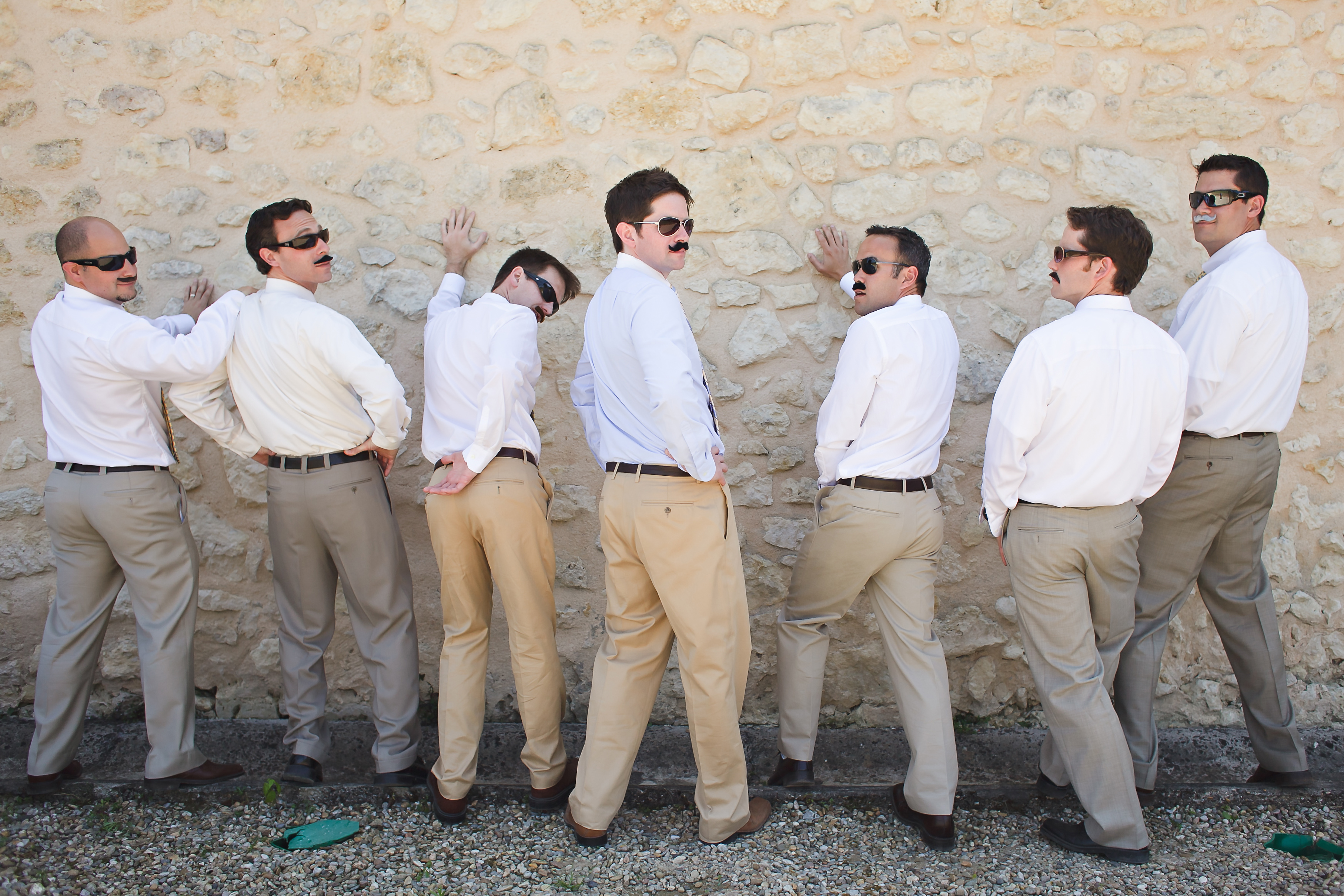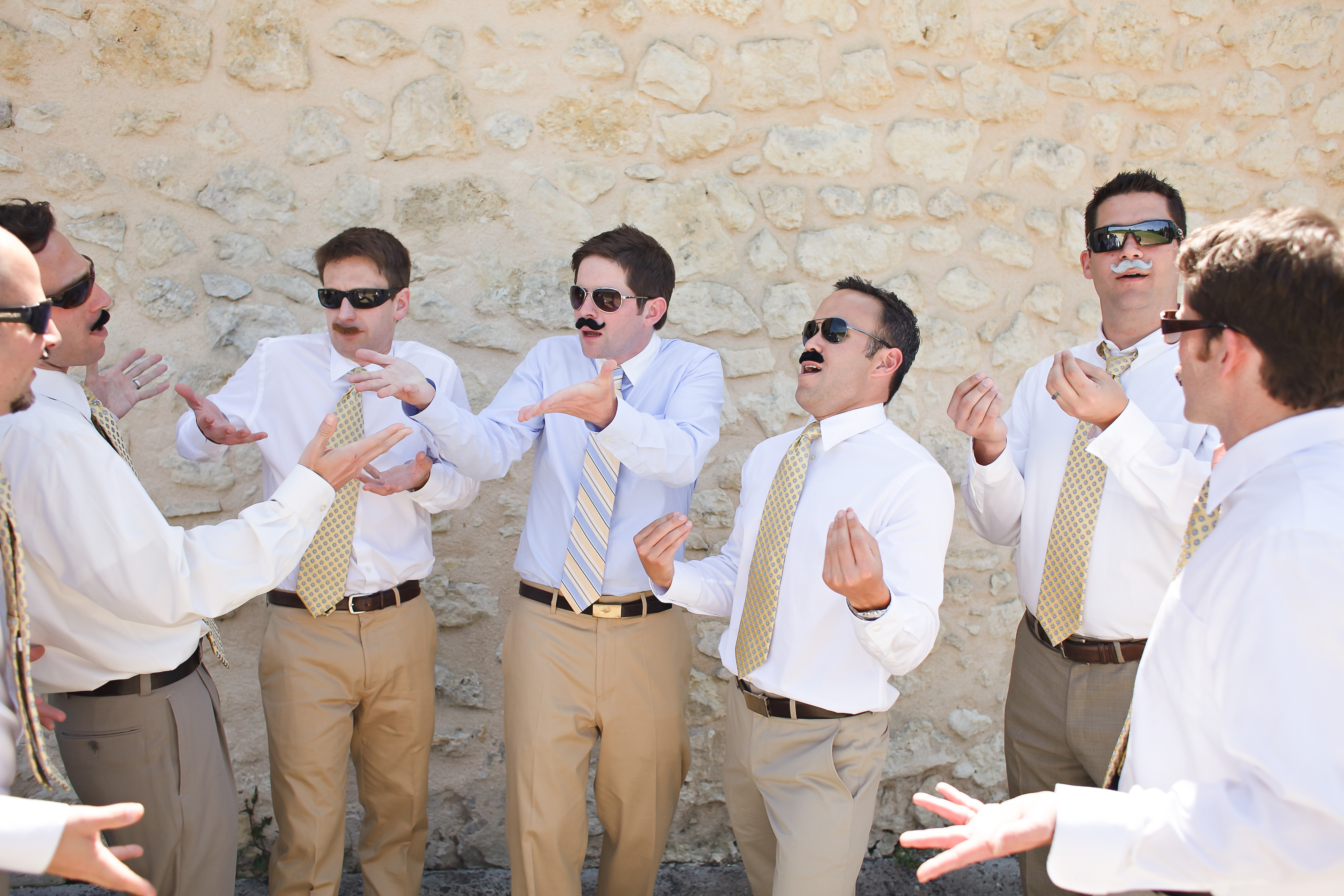 Then they wanted to go take "resevoir dogs" shots in the vineyards. Seriously, they monopolized all of the photographers' time. And by they, I mean J.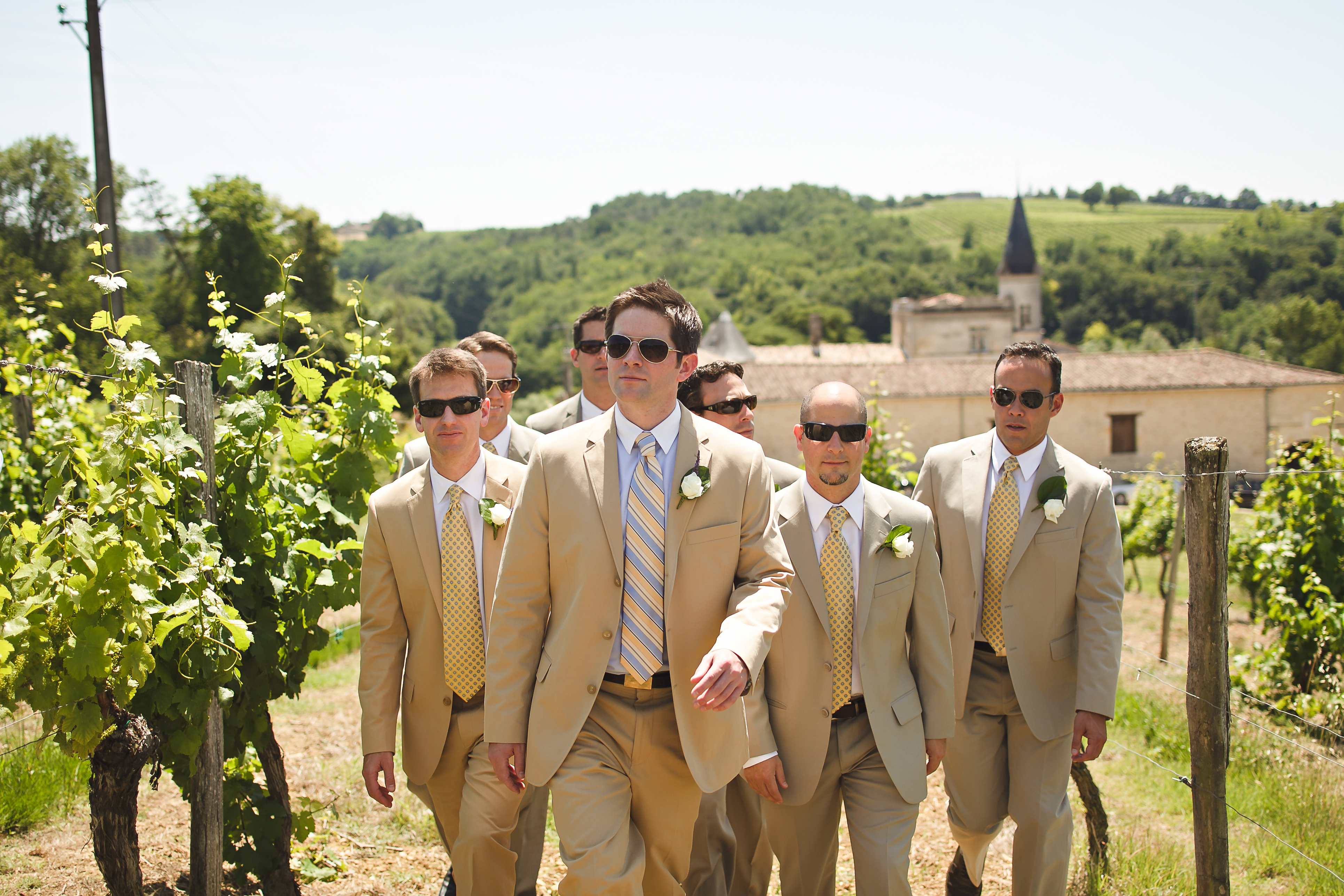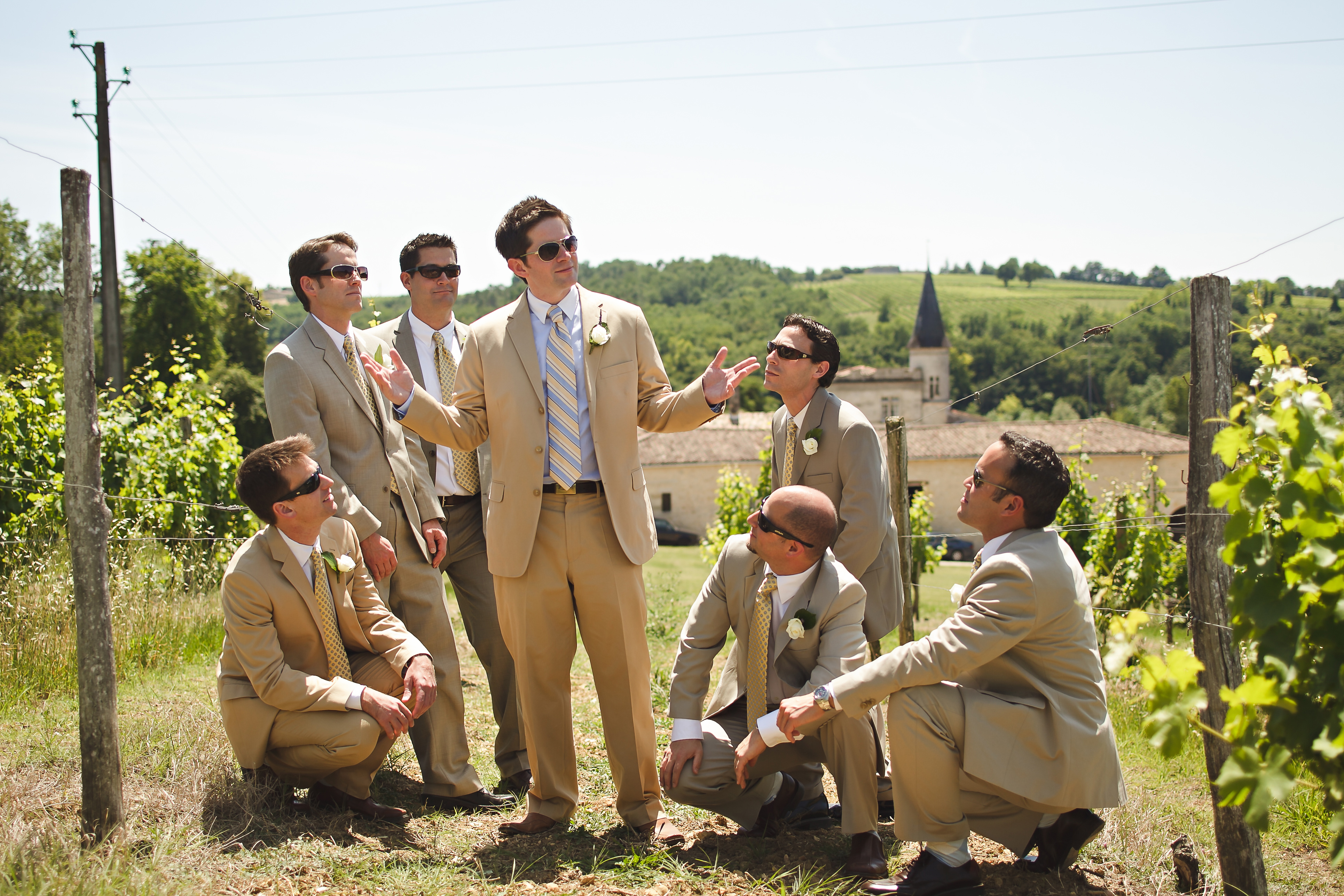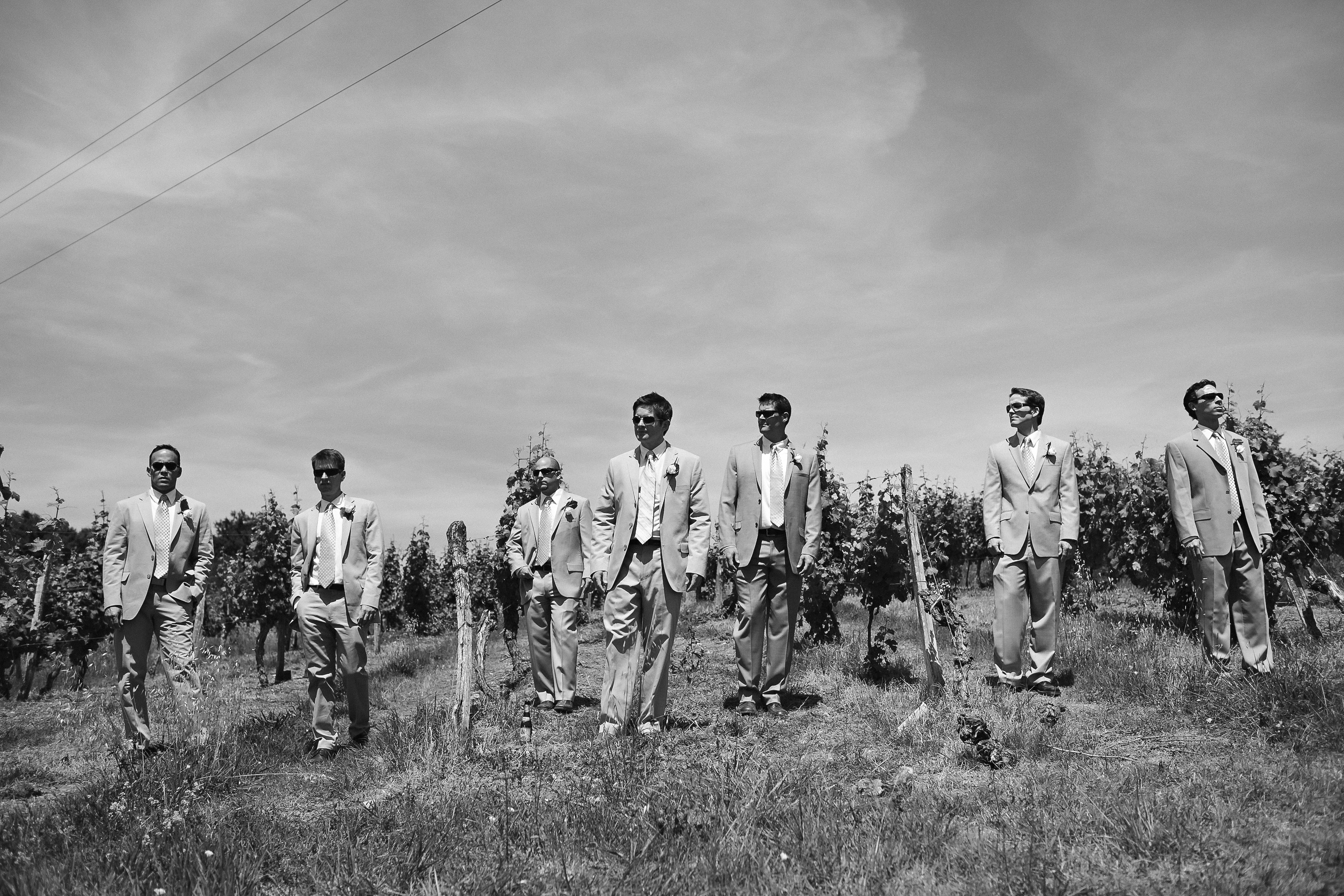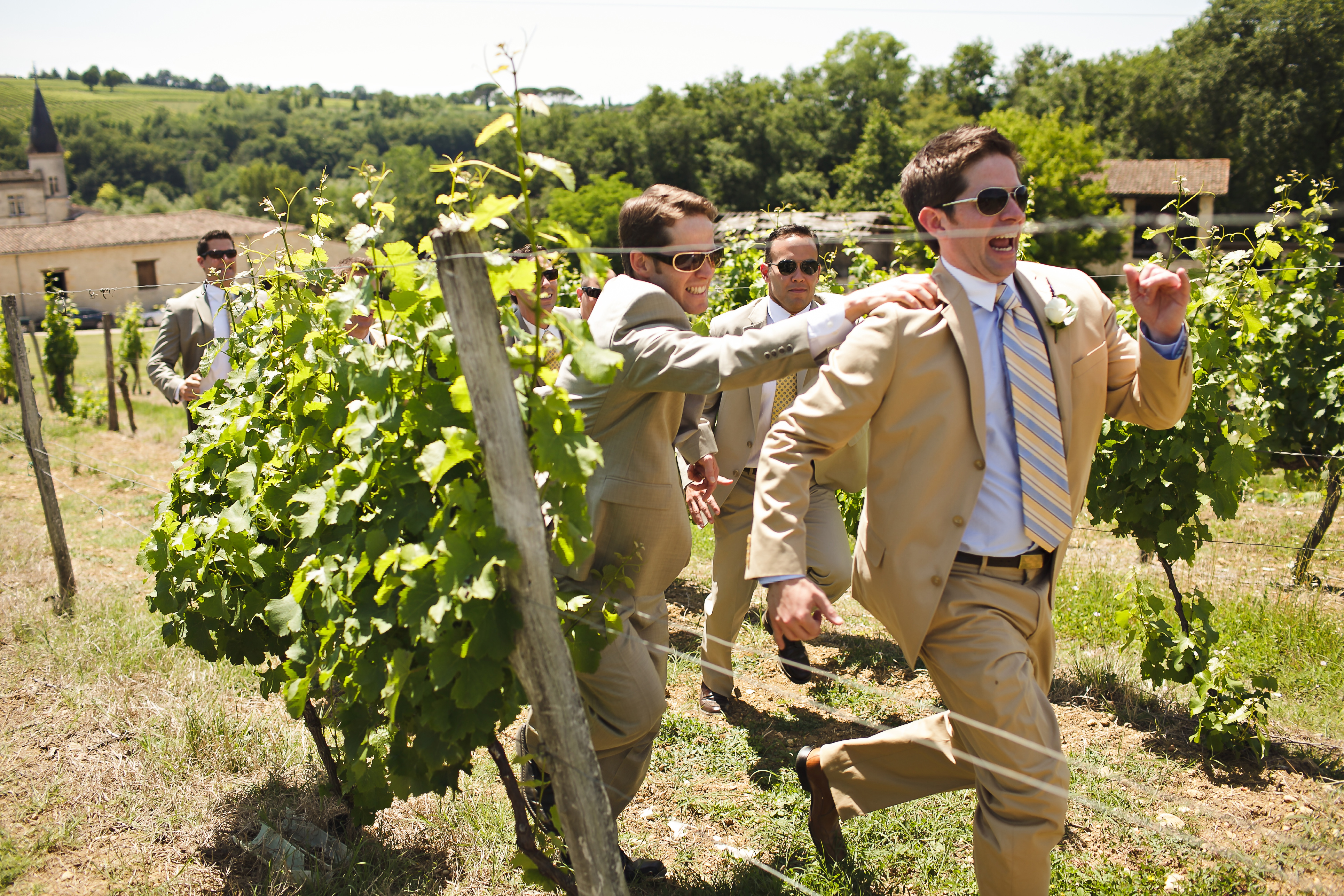 But then finally it was time.
The bridal party made their way down the massive stone steps.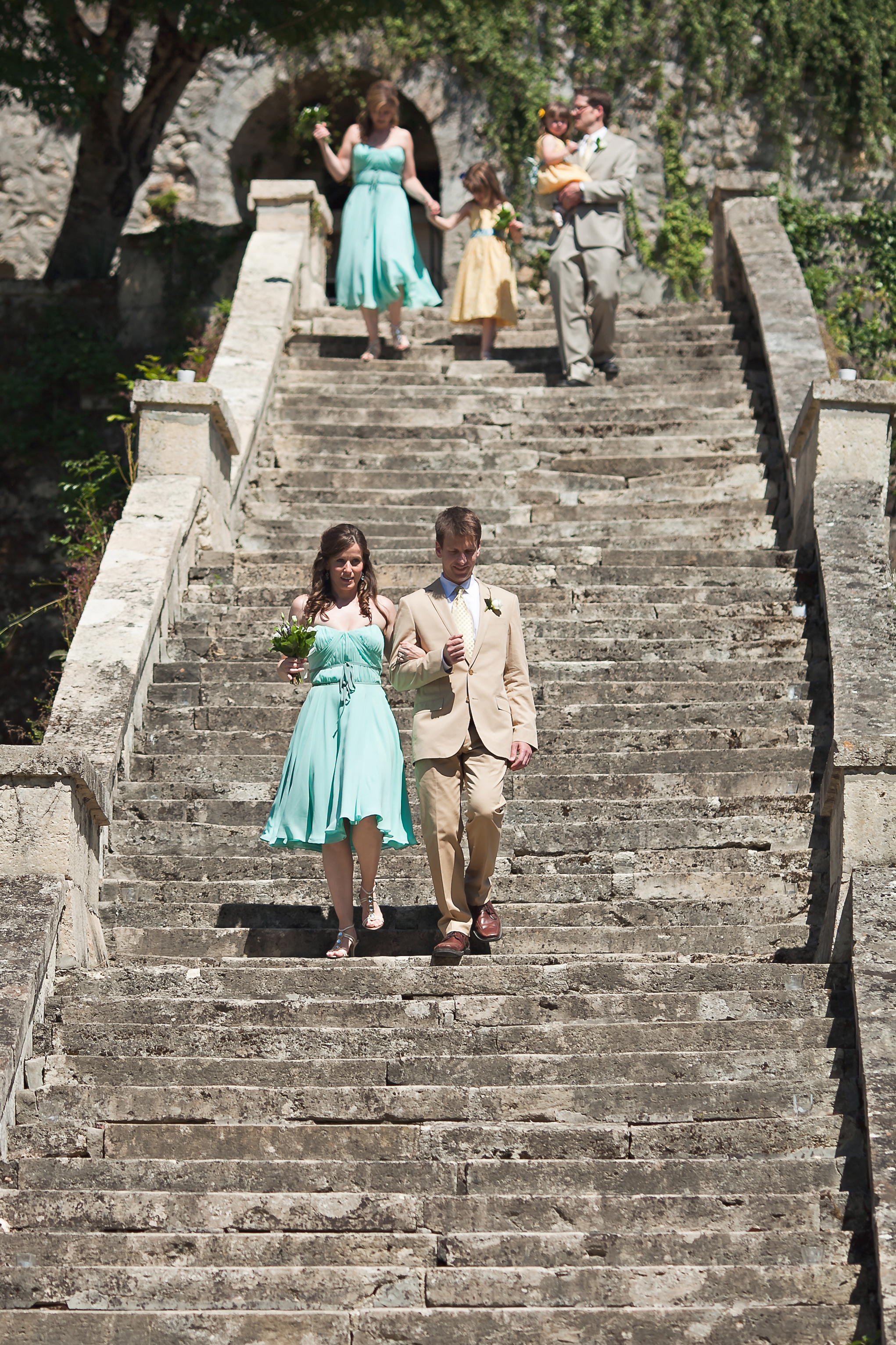 We walked downstairs, and I collected myself before walking outside. One last embrace…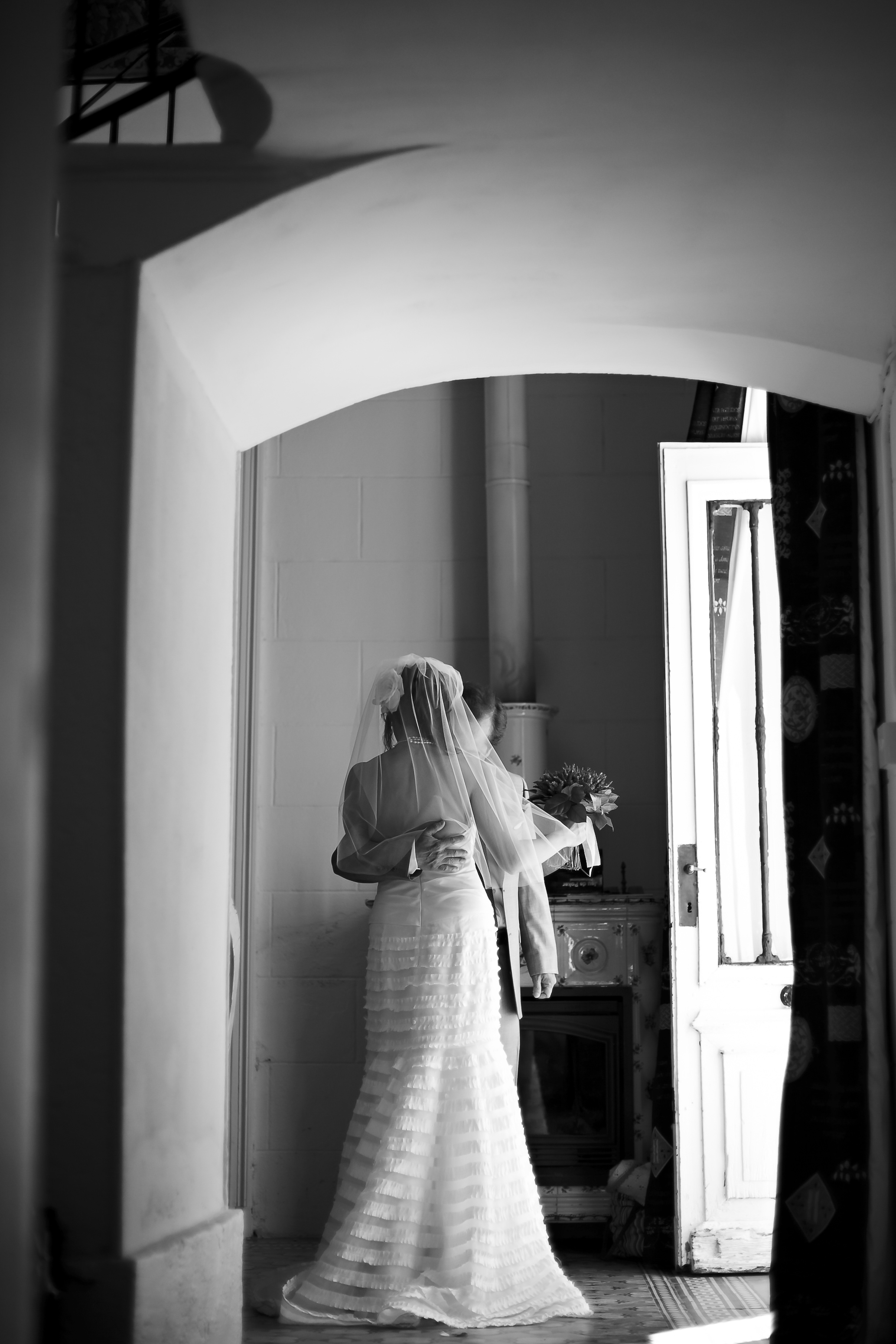 and my Dad started to walk me down the aisle…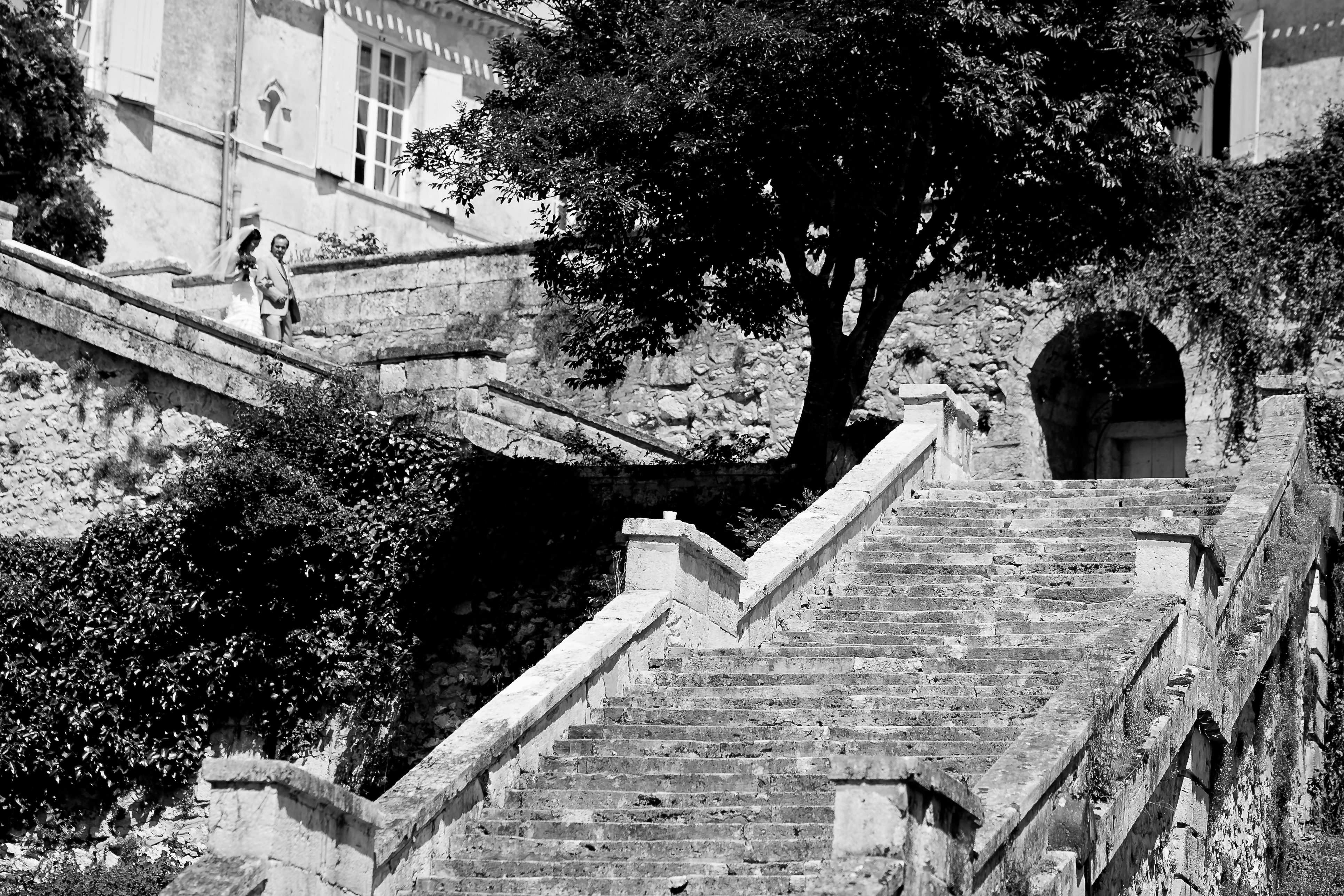 Please note: Pics are all copyrighted. Please do not use without written permission.
In case you missed them:
Our French Chateau Wedding- Part 1
Our French Chateau Wedding- Part 2
Our French Chateau Wedding- Part 3
Our French Chateau Wedding- Part 4