It's no secret I love Austin. I made my way there last weekend for an interview. It's only a fortunate coincidence that the interview coincided with Labor Day Weekend, and opening weekend of TEXAS FOOTBALL.
When I landed in Austin, I immediately felt a surge of heat. Wow. HOT. So I immediately drove myself to the nearest high-end shopping area, and proceeded to happy hour.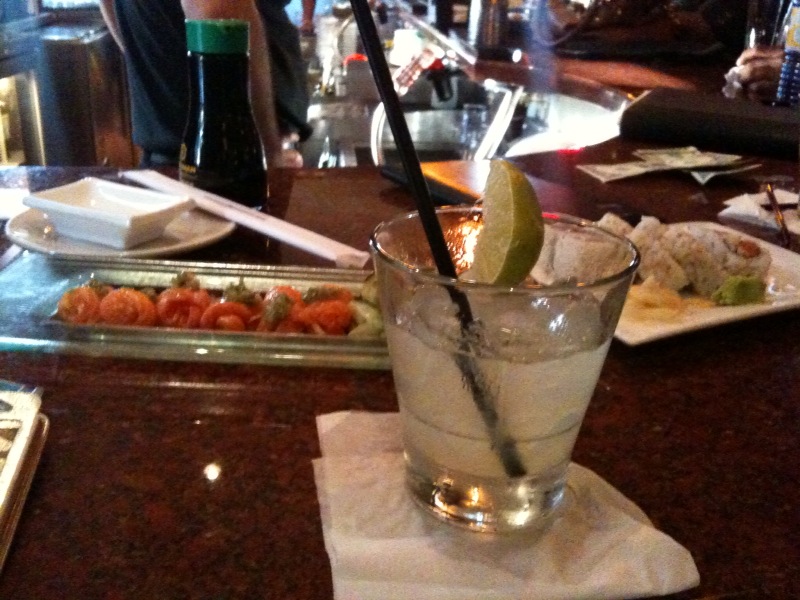 I then prepared for my interview, post cocktail. May need to re-think that strategy.
The interview went well. I really liked it…
The next morning, Justin and I woke up early and headed out to Hamilton Pool. This is a natural watering hole outside of Austin. You swim with fishes at your feet. Due to the drought, the water level was down, and there was no waterfall. Boo.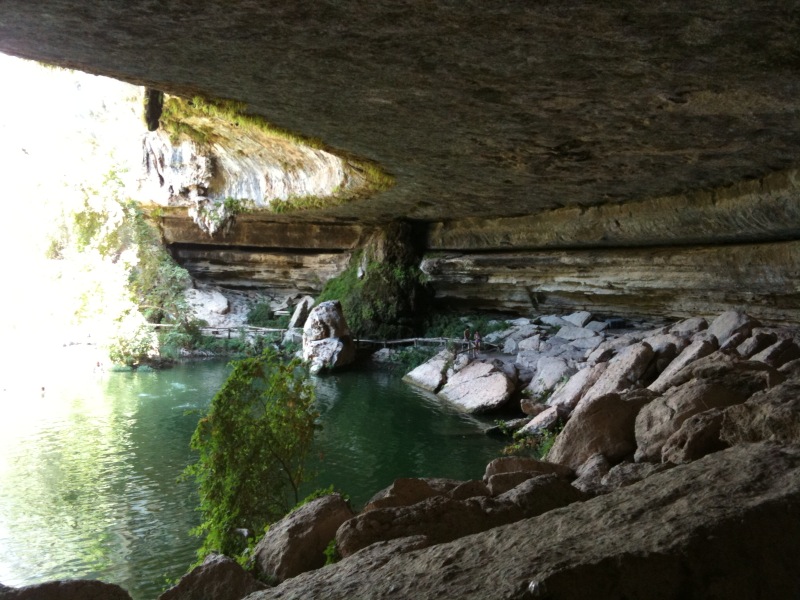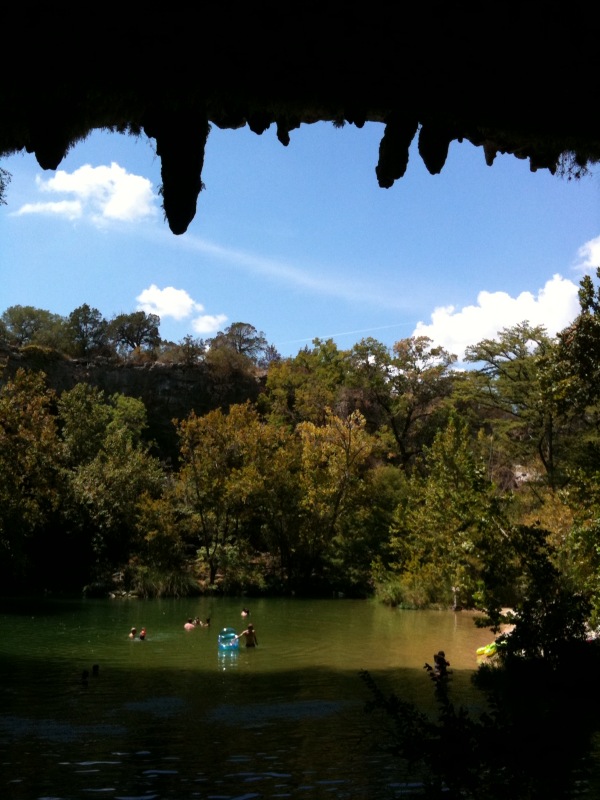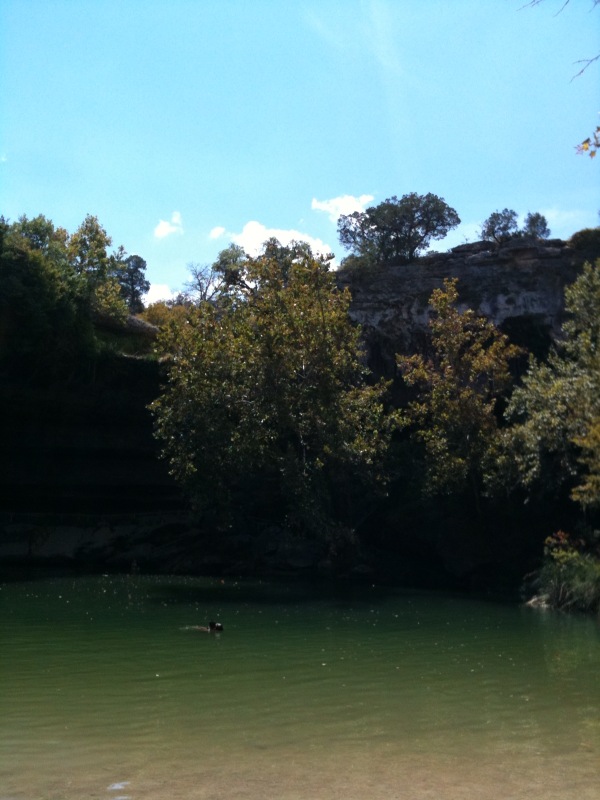 It was really refreshing in the 106 degree heat. After cooling off, we headed to none other than The Salt Lick. If you haven't been here, you haven't really tasted bar-b-que.
All their meat is cooked over this huge pit: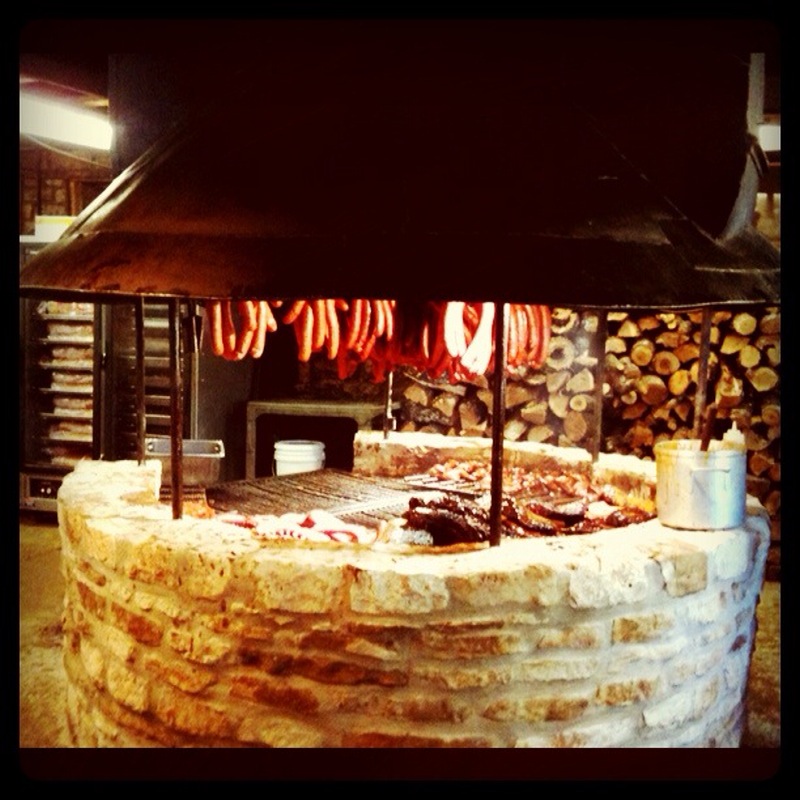 As seasoned professionals, we came with our BYOB cooler.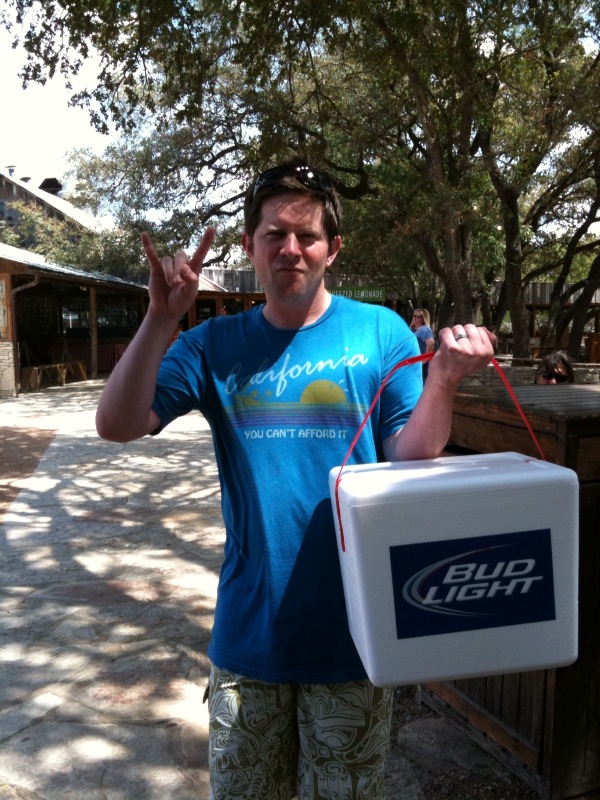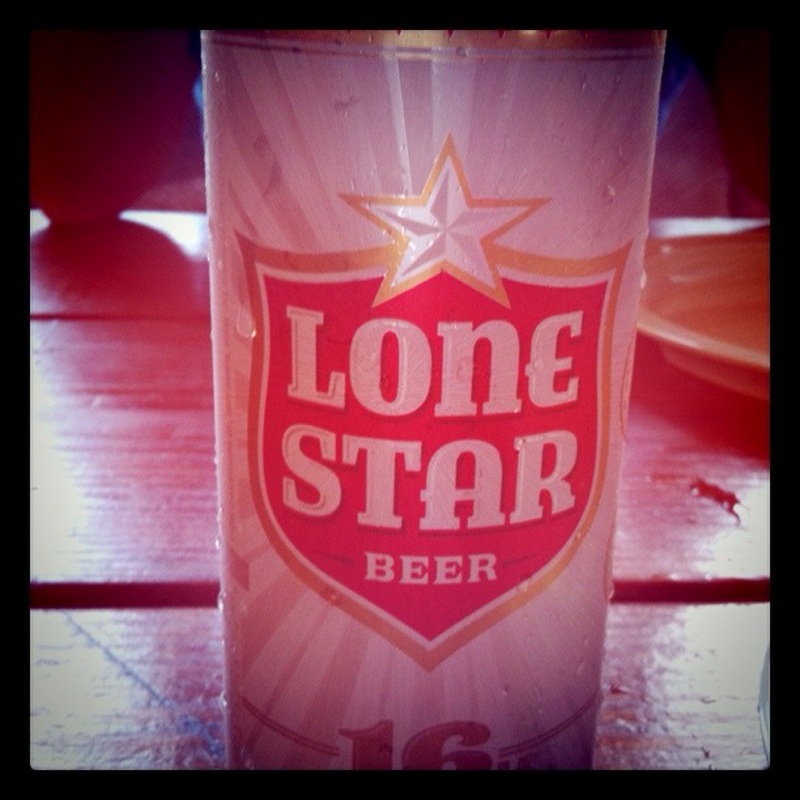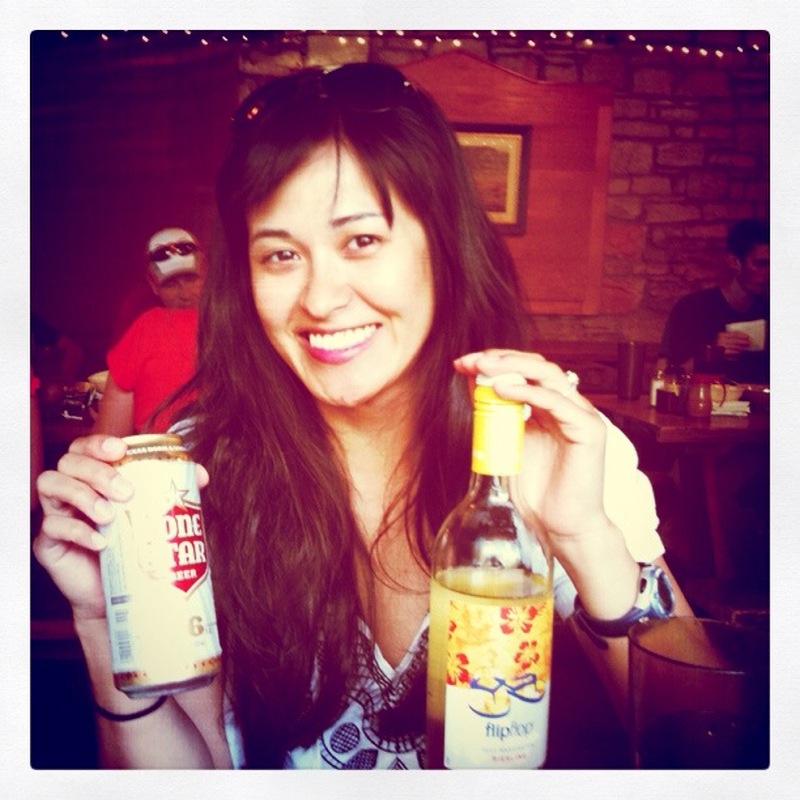 And settled in to the all-you-can-eat meat special: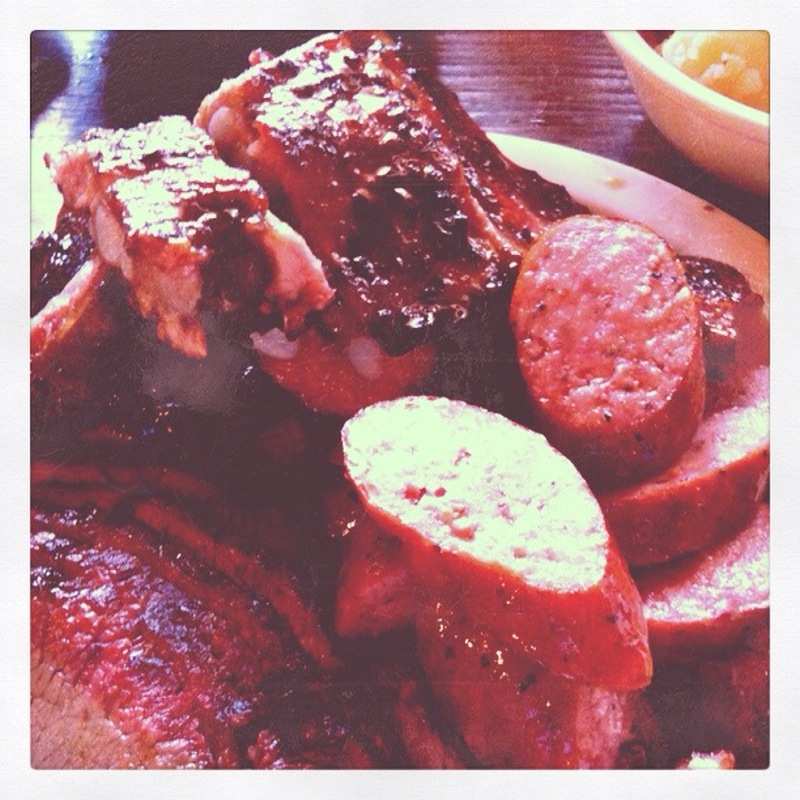 Despite a valiant effort, Justin had to surrender: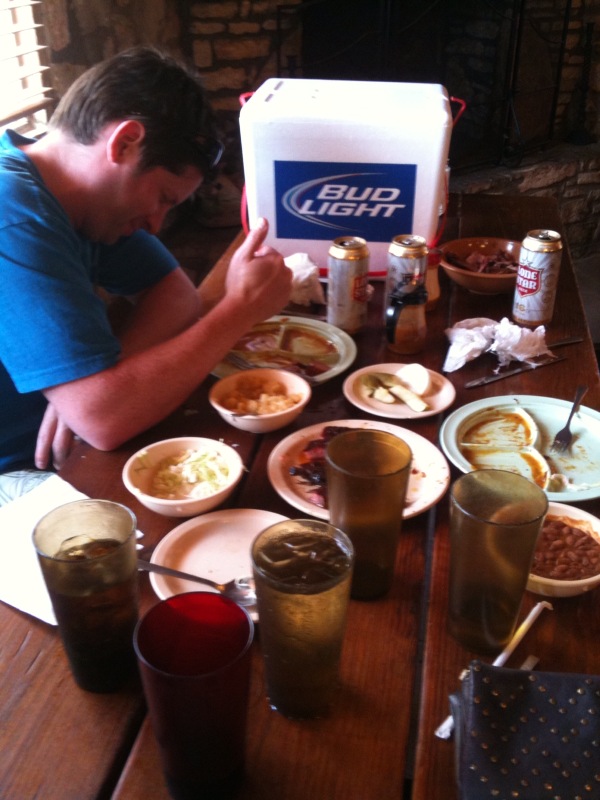 And we then returned to our hotel in a food coma….
God Bless Texas!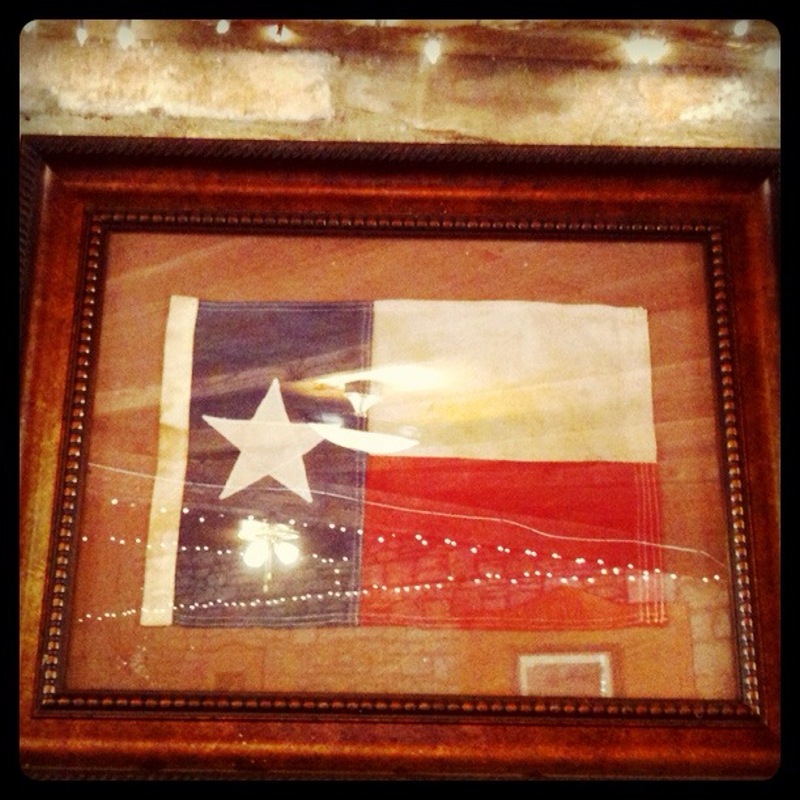 Stay tuned for part 2.
xoxo
CBO