As always, our guest/permanent blogger of Kristina's Korner has an exciting post for you!
missing you while in Maine.
xoxo
CBO
*************************************
The Remodel Saga: Day 1 (8/24/2011) – Destruction
6:30am: Honey bucket delivered while I was half dressed. "Hello neighbors! Yes, I am klassy in reindeer pajama bottoms and my work blouse with slippers on. Oh, the port-a-potty…I thought it would look best in the front yard. Thank you."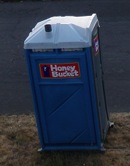 Random hole in roof to view the back yard. And no, we didn't have plans for a skylight. Who's praying for sunny days and no rain?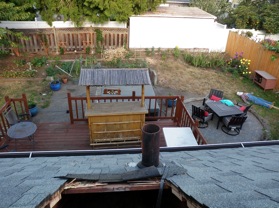 The cut out does provide a lovely view of our yard. That's my flower garden on the right. My bunny, Darwin's cage on the right. The toppled and ravaged scarecrow, sans raccoon-skin hat. My tiki bar – I may need a drink. Our spa behind the tiki bar. And our veggie garden, with tomatoes, zucchini, and cucumbers starting to ripen.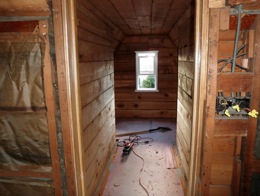 My future sewing room/office – the walls will be wider soon.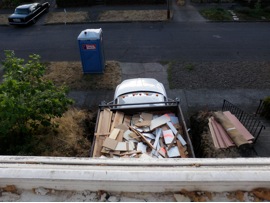 Pretty sure the neighbors [will/currently] hate us. Check out the foam tile ceiling in the truck and the wood paneling from the "BEFORE"! See ya!
Amazing! Our contractor is the best! He got our plans approved and permitted in 2 hours on the first day. He destructed our upstairs in ONE day. Tom Larsen is the best!
KY out!