Ahoy mateys-
Kristina is back with a Friday treat!!! It's a real crowd pleaser. Please enjoy the next installment in Kristina's Korner. It is going to be so fun following along, and until I have my own place, I'll have to live vicariously through K. Have a lovely weekend!
xoxo
CBO
*******************************************
I'm Baaaaccckk!
So, in an effort to test our relationship, Darren and I are going to remodel our upstairs!
We've been trying to remodel for a year, but evidently Portland really is the place where "young people go to retire". No one wanted to work for us ☹.
Finally, we got a designer to do the drawings. Eventually the civil engineer did his part – and he hates me now since I called him and asked him if he wanted to get paid for the job we hired him for. And finally, we got all 3 contractors to bid (evidently the 4th contractor got fired twice in a month, so we decided not to consider his bid – he forgot to submit it anyhow).
Here's how it broke down:
We budgeted $X.
Contractor A bid 190% X. Contractor A never met with us—OUT.
Contractor B bid 120% X. Contractor B is very detail oriented, a nice guy, and does "meticulous work" per his clients.
Contractor C bid 105% X. Contractor C discovered errors in design that no one else did, had great ideas, was innovative, and has been doing this for 5 decades. We chose…Contractor C!
Congrats Sundance construction and Tom Larson!
Luckily you will get the play by play of our remodeling woes. This weekend we clear out the junk and prep for demolition to begin NEXT WEEK! Here are the plans courtesy of our awesome designer Sean LaFreniere.
Out will be the wood paneled walls, tiled ceiling, and strange room division. In will be an en suite bathroom, walk-in closet, and window seat!
Here are the before pics: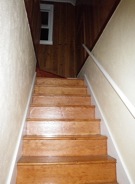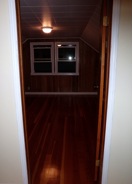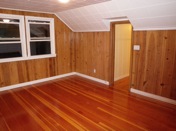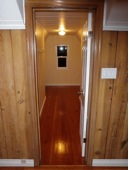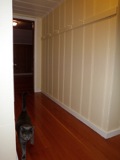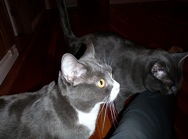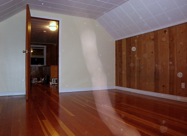 Oh, and one more thing in unrelated news: I LOVE people.com. It really is the greatest website that ever happened. For instance, check out this brilliant piece of journalism:
AMAZING!
The last paragraph is really what gets me.