For our 1st anniversary (paper), J got us front row tickets to the John Legend/ Sade concert.
This was super awesome!!!
John Legend was fantastic. Really charismatic, he had the ladies going for sure. Amazing voice, really unbelievable. He started with Adele's Rolling in the Deep. Pretty awesome.
Did you know he went to UPenn and worked as a consultant before becoming this amazing singer???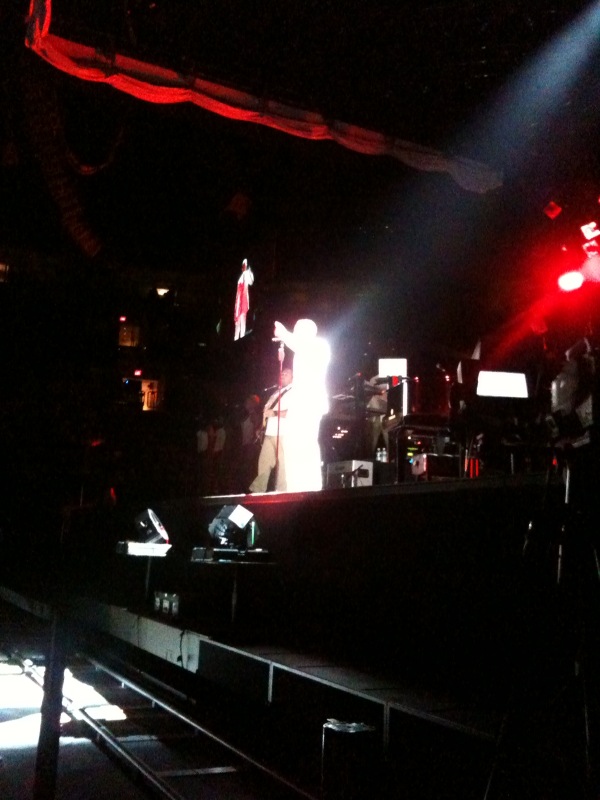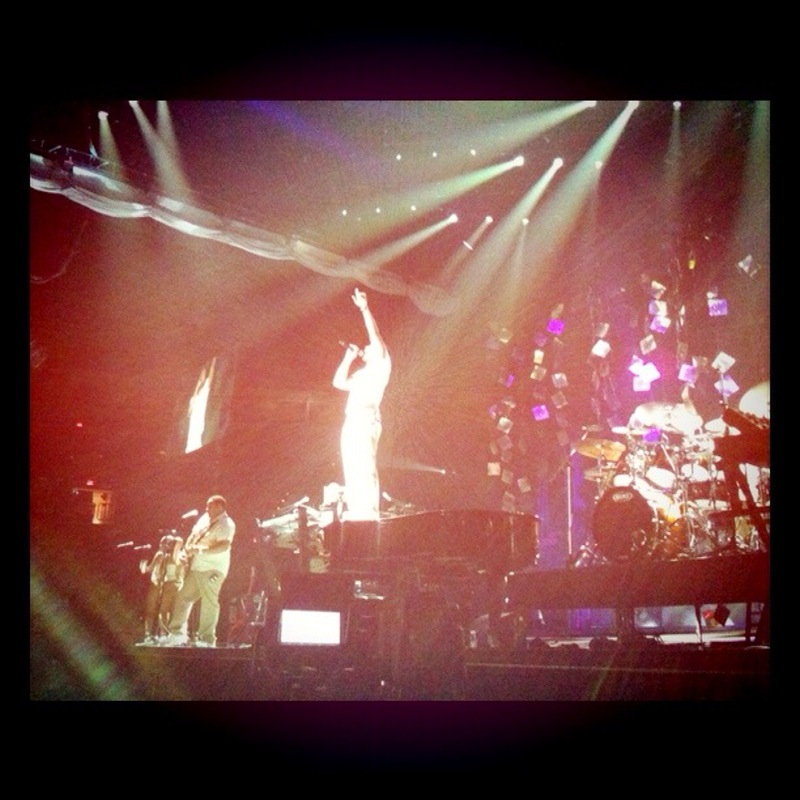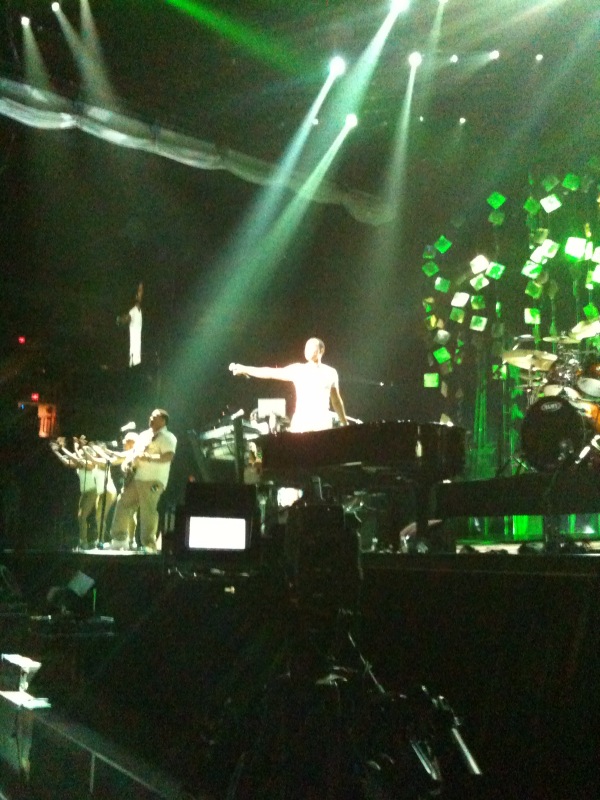 Then Sade. I have loved Sade for a long time… long time. That means she is old(er). She is 52. Wow, she is totally rocking for 52. I hope I look half as good. (I'm typing in bed, nursing bursitis in my left knee) (very stiff and painful)
She started out kinda slow, but wow, when her voice warmed up, it was awe-inspiring.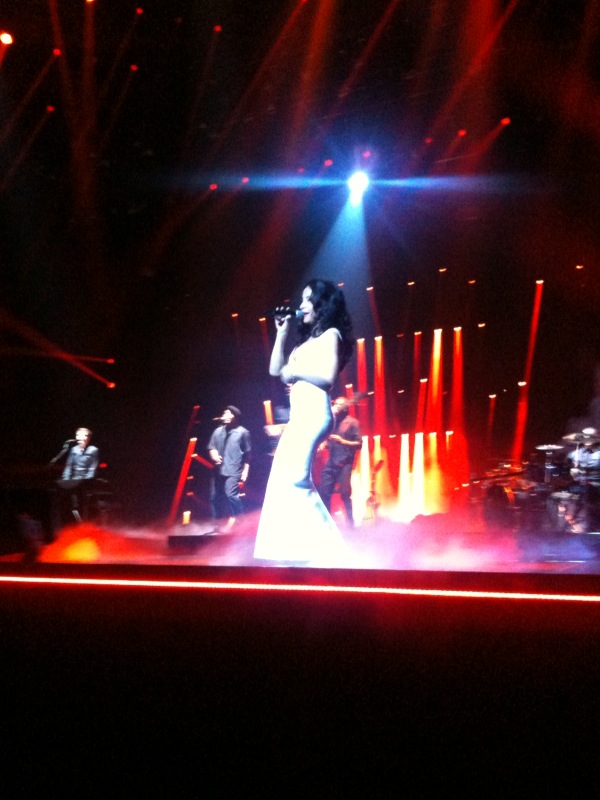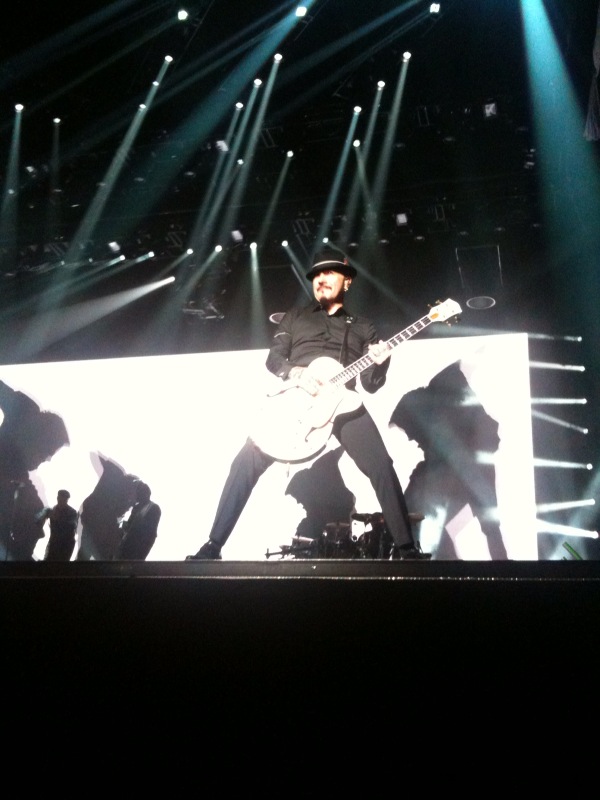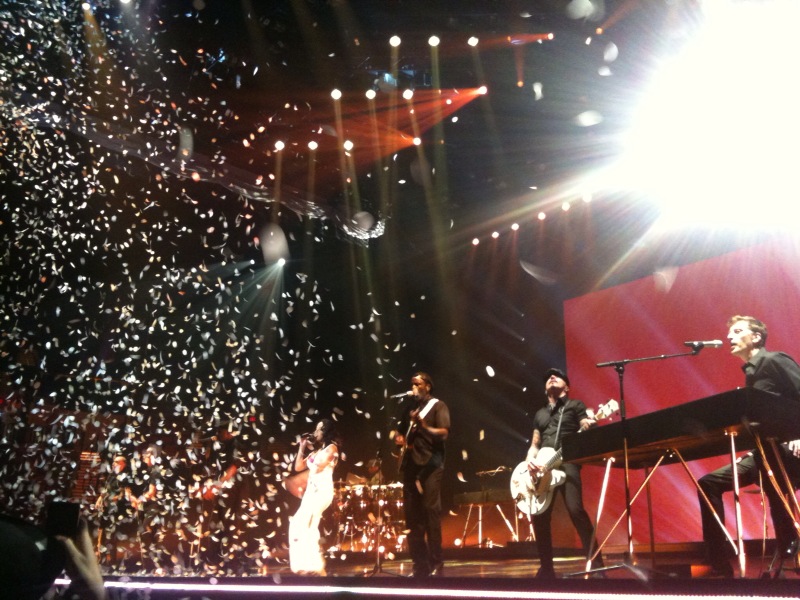 She sounded just like on her albums, and being in the front row, we were showered with the crepe paper petals! Fun!
She did this awesome thing where she went down the line and said something nice about each of her bandmates. Pretty cool. It is obvious that they've been together a long time, and really enjoy playing together.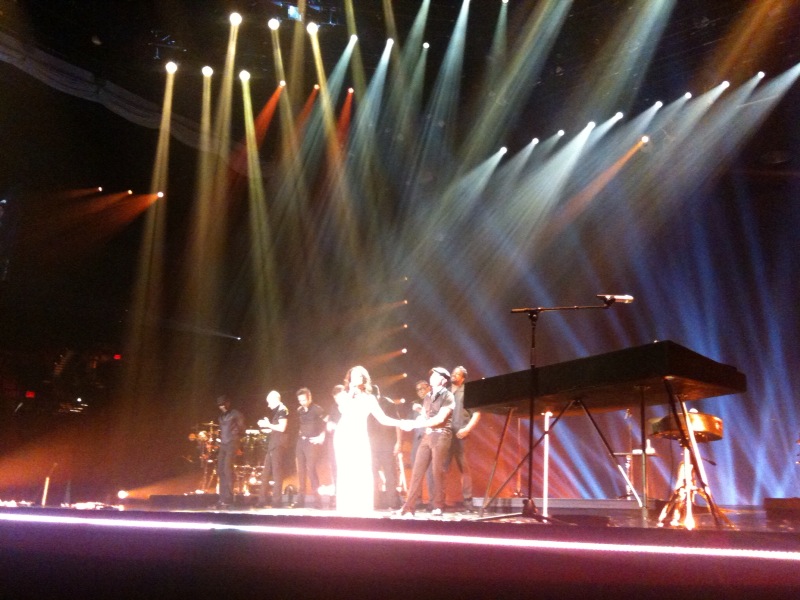 And for her encore, she went almost Britney style on this elevated platform. Pretty sweet.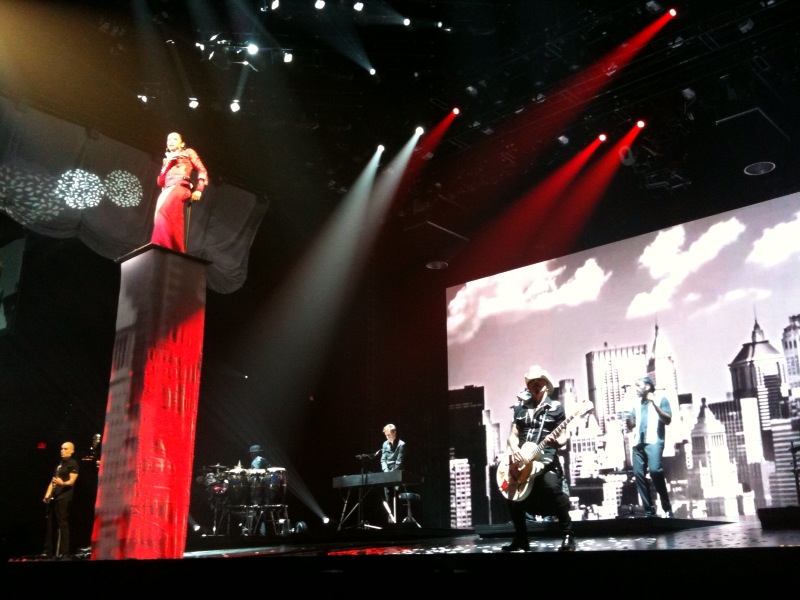 Really amazing concert. Pretty rad for a Monday night. Thanks J!! xoxo
CBO