Texas Football. Is there anything better?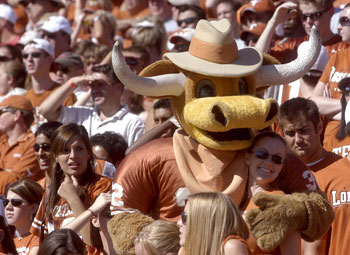 Yes, if you watched last season. Well, I'm going to pretend that last season didn't happen. I'm going to pretend that GG didn't totally eff us.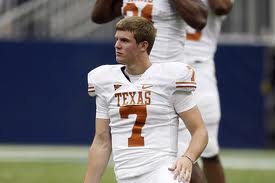 But baby, you better watch your back, because baby McCoy, Case, younger brother of Colt is here to play. Mack is being mum about who the starter will be, but apparently, Case was great in the Spring workouts.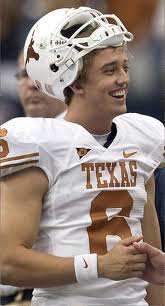 I don't care who starts, but we need wins. Looking at the top 25 poll is soul shuddering. OU up top? Pryor and Tresell-less Ohio State? Even Notre Dame is ranked above us. The horror.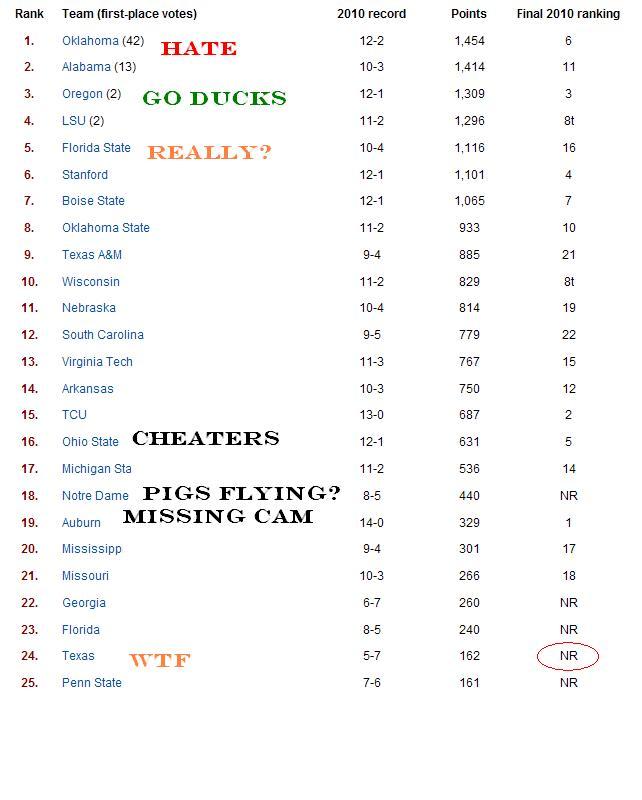 We have nowhere to go but up, but our schedule is challenging. BYU, UCLA, Iowa State, OU, OSU, Mizzou, A&M? Yikes.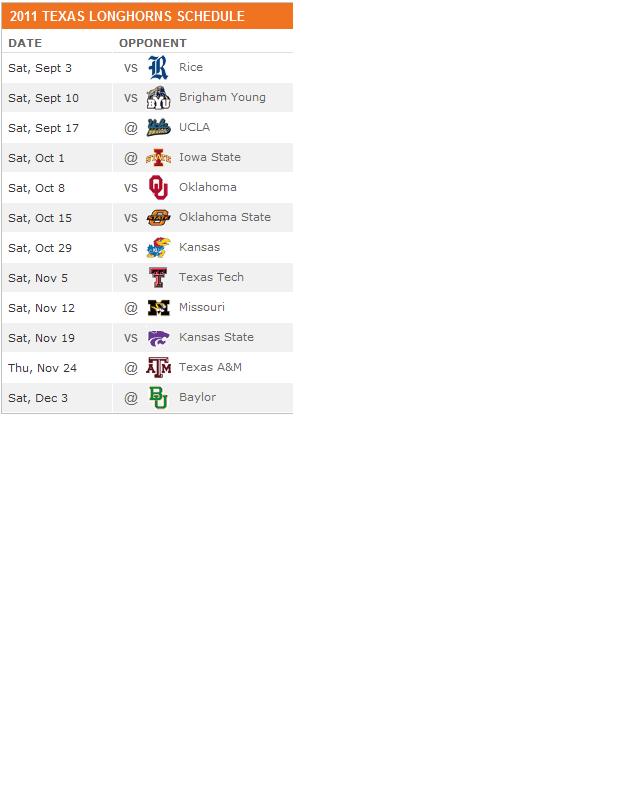 This year will either be glory or craptastic 2.0
Let's hope it's the former. Hook 'em!
xoxo CBO