I have no idea why, but one day, I had an insatiable desire for chevre cheesecake.
And so I googled for a recipe and found this excellent one. She also has a super recipe for the crust.
I started by making the crust. You basically crush graham crackers in a bag.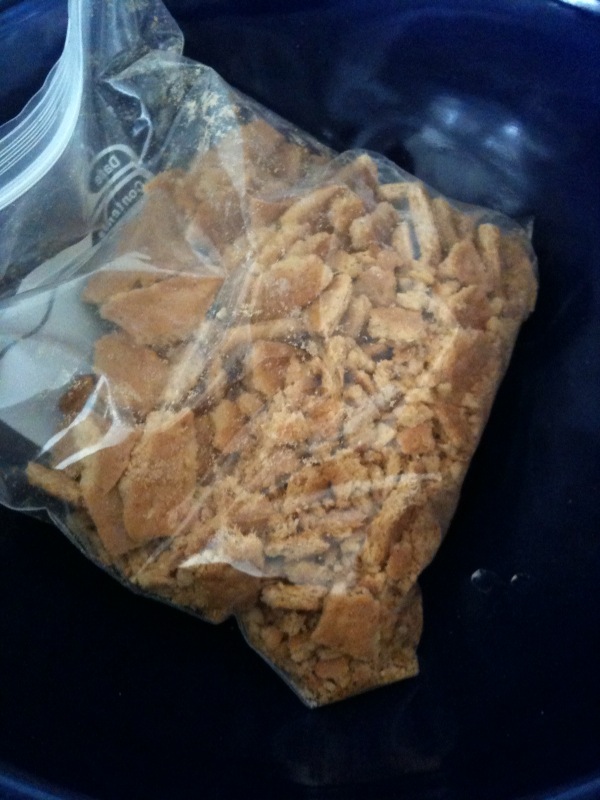 Add butter, and push into a pan.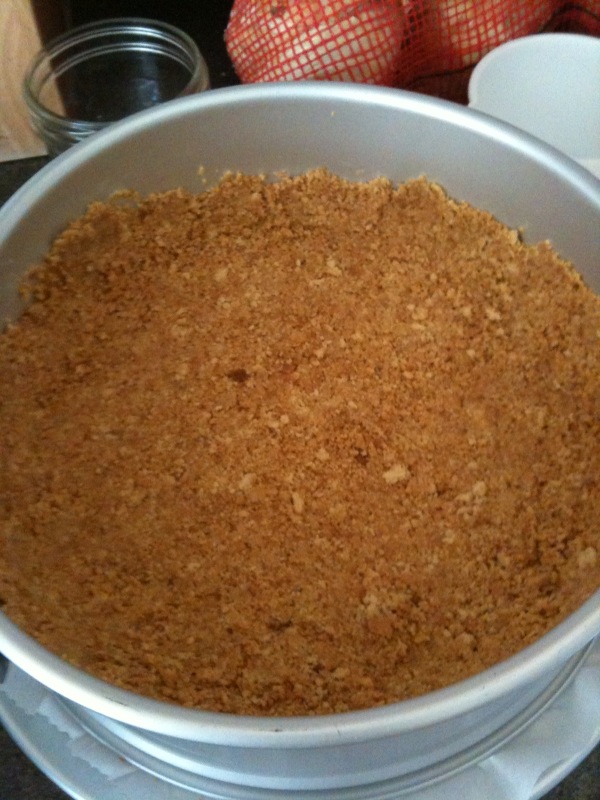 Set this aside, and work on the filling.
First separate your eggs: whites into one bowl; yolks into another. I was not very good at this. Note the yolks in my whites. 🙁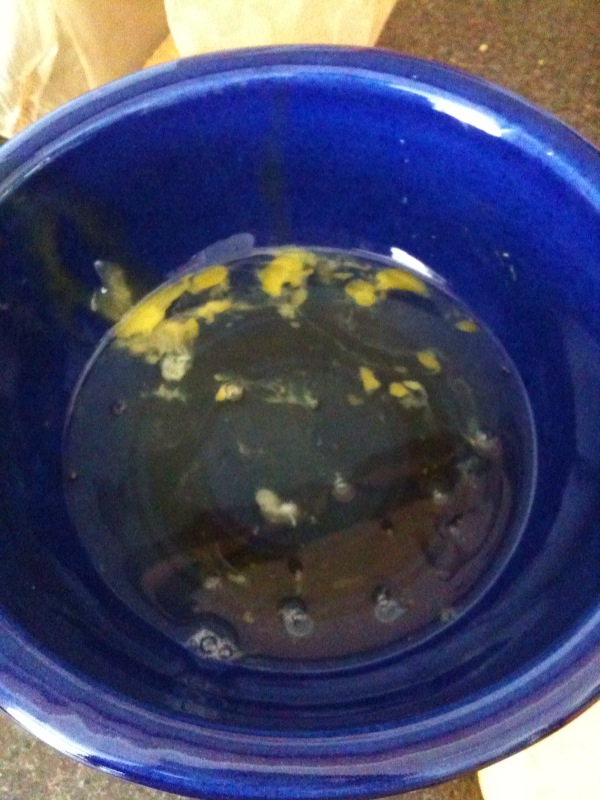 And then you beat the whites until they are firm like this: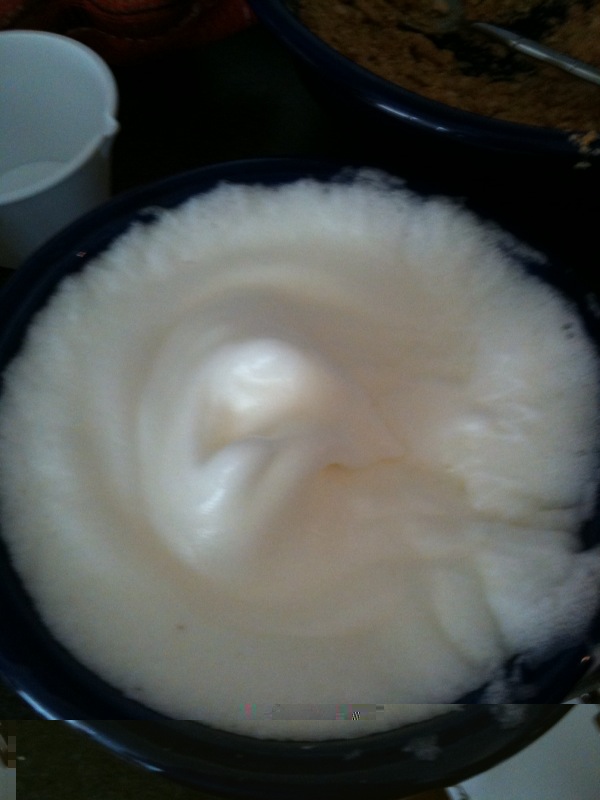 And the yolks get mixed into the goat cheese/ lemon zest/ lemon juice mixture.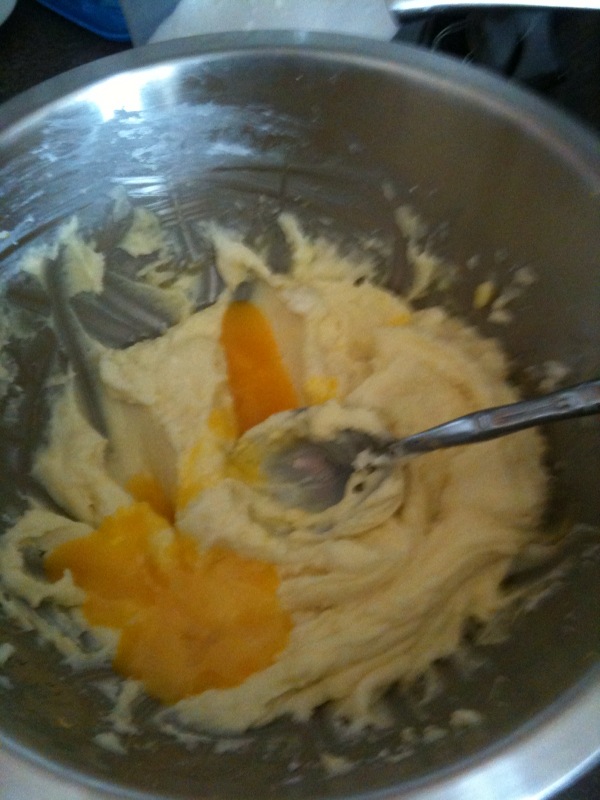 And then you fold the white peaks into the main mixture: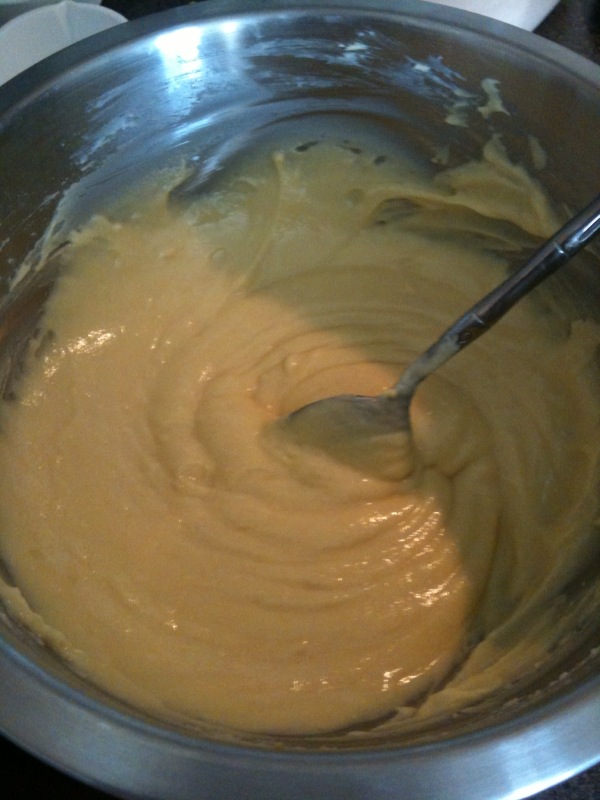 Then you pour this mixture onto your crust, which is in a springiform pan, which I had to go buy and finally, you bake.
It is important to let it set for a few hours. It is really better the next day, when it sets.
So delicious, I forgot to take a pic of the entire cheesecake. So here is a crappy pic of 1/2 of it, with saran wrap on top.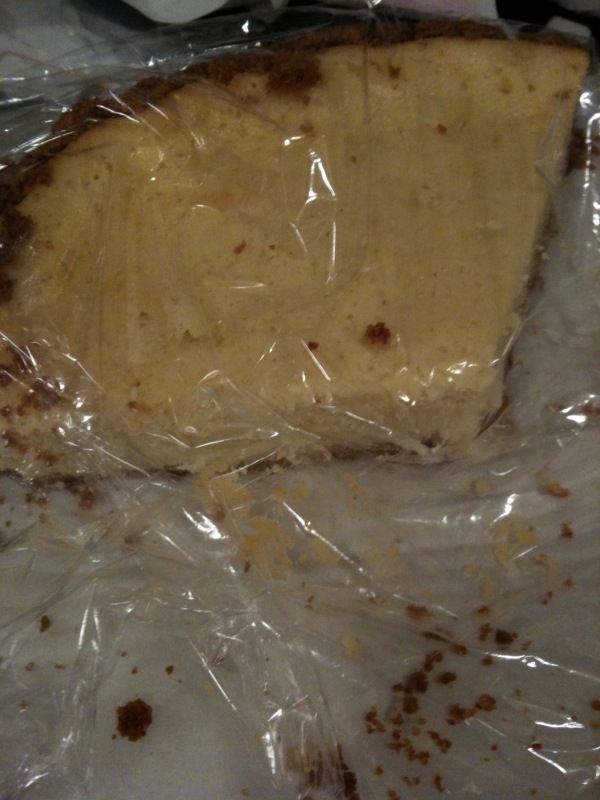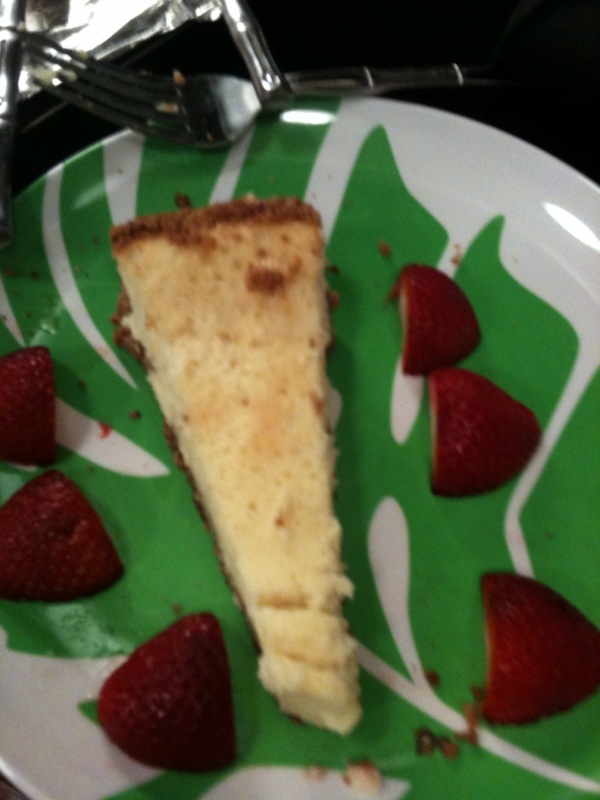 It is very good with a strawberry coulis sauce, or fresh berries. Best of all, it has 0 calories. NOT!
Yo soy el nuevo Betty Crocker!!
xoxo
CBO