All week, all you could hear was Gaga's "The Edge of Glory", which was adopted as the US Womens' Soccer Anthem. Everyone got sucked into the feel-good story. And I'm not saying they aren't awesome, they are. But geez, they gave that game away. How can you have that many shots on goal and not have had a 2-3 goal cushion going into half-time…I mean, seriously??
The Edge of Glory…perhaps a self-fulfilling prophecy?
Nevertheless, I would like to give some individual grades:
Hope Solo- B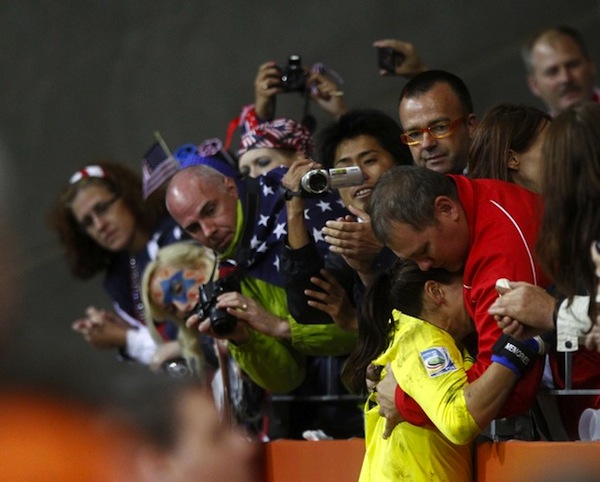 After all your smack talk after the last World Cup, this one was yours to lose. And you kinda did. I don't know what happened with your knee, or your shoulder, but you seemed to always guess incorrectly. And they made us pay for that. It sucks that you are the best keeper in the world, and yet, this is the image that we'll remember from this World Cup.
Megan Rapinoe- A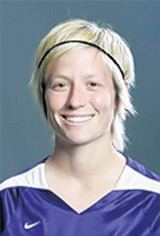 You are awesome. I am so glad that Pia finally made you a starter. Your passing is absolutely excellent.
You are a deity. I wish that your team had not let you down because with your efforts, you deserved to win. Your headers are unbelievable, and you inspire me.
Alex Morgan- A

You are an awesome sub. You always provide a good spark off the bench. and you are quick!!! Two excellent goals in two consecutive matches. And you wear pink! And you're pretty!
Carli Lloyd- C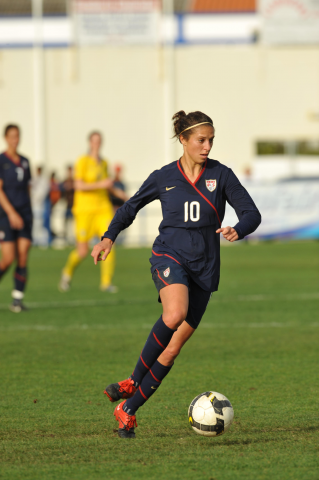 WTF. What was that penalty kick? Seriously? You whiffed it bigtime. Craptastic. At least get it on goal!!!
2011 Team- B+/ A-
Buck up! You are so talented and so fit. Even though you did squander away this World Cup, you can redeem yourself next year at the Olympics. You made a nation take notice, and your victory against Brazil was one of the BEST sports moments I've ever experienced.
http://www.youtube.com/watch?v=p94QKFrOEIQ
Bravo, and now that I am less bitter, congrats Japan.
xoxo
CBO