It's no secret. My residency has not been the cakewalk I expected. Rad Onc conjures up images of pretty clouds and cupcakes.
But it has not been like that.
But sometimes, there are flashes of brillance. Like this week. 5 of the 6 of us, plus a visiting med student (to be our photographer) (JK) (sort of) made a trip to the DCH Starbies.
And it was grand.
Unfortunately, these pics capture the terrible job I did of cutting my own bangs. That is what happens when you take things into your own hands the night before your boards.
Please excuse the crappy quality of Sravi's camera phone.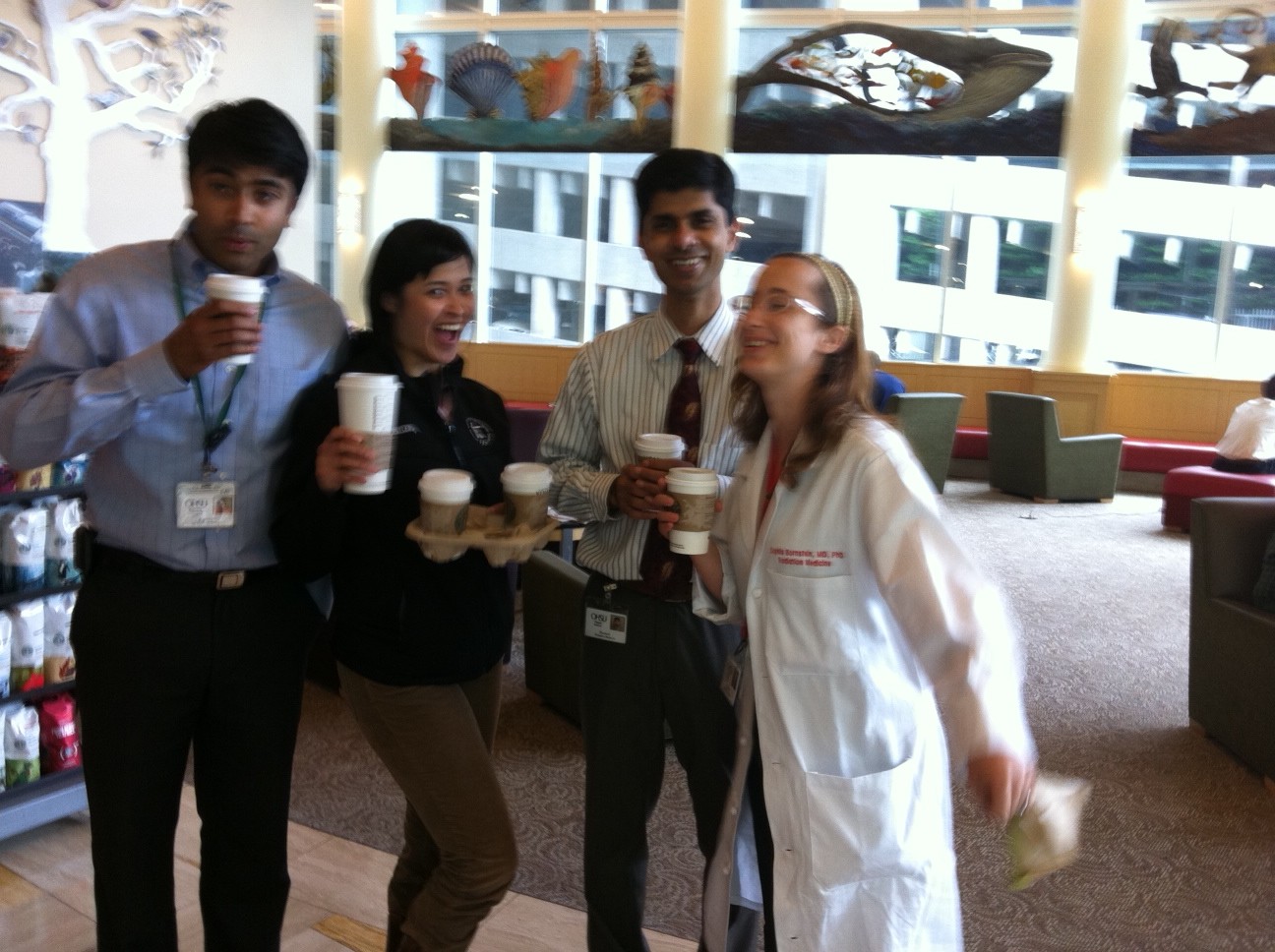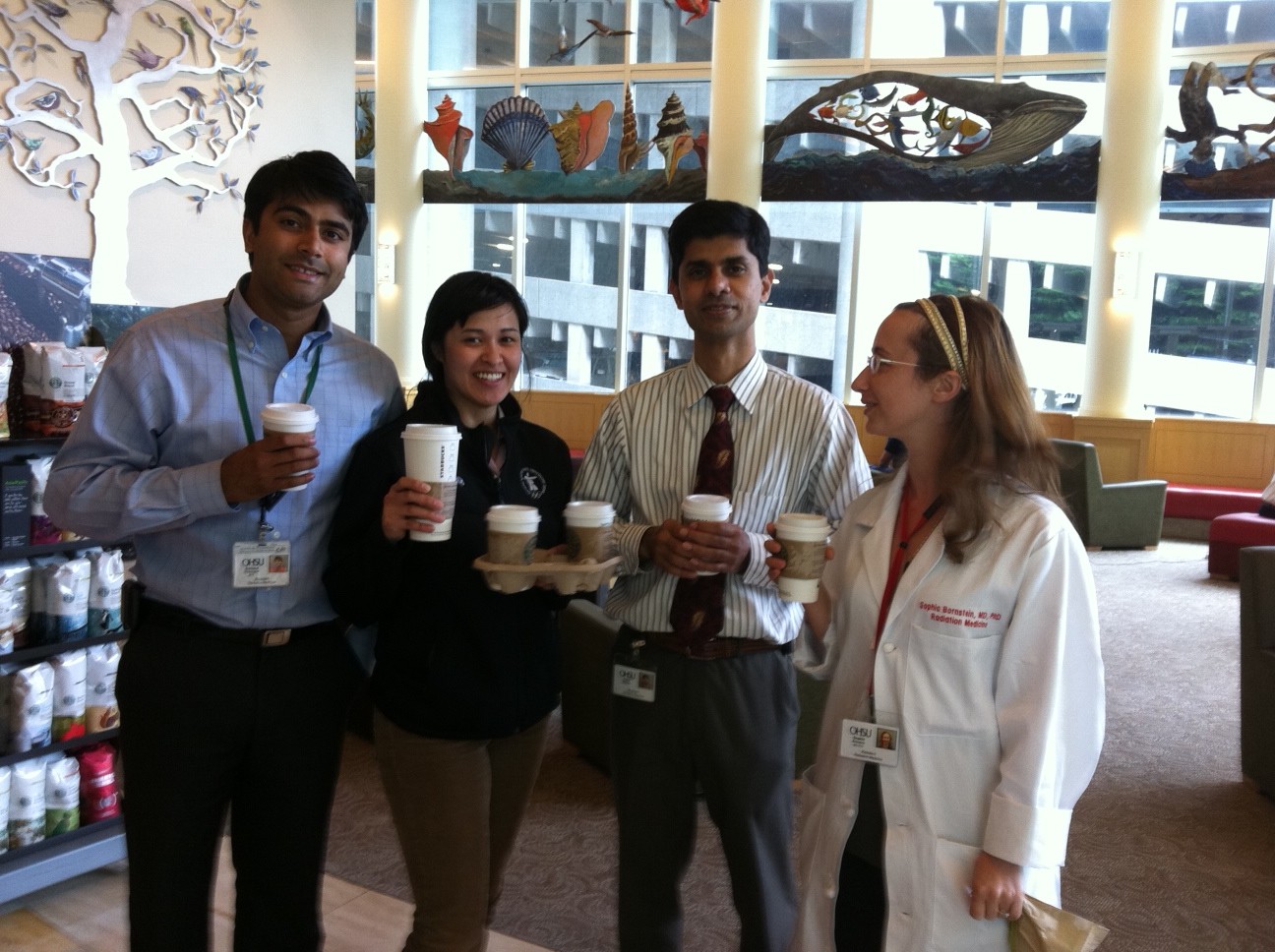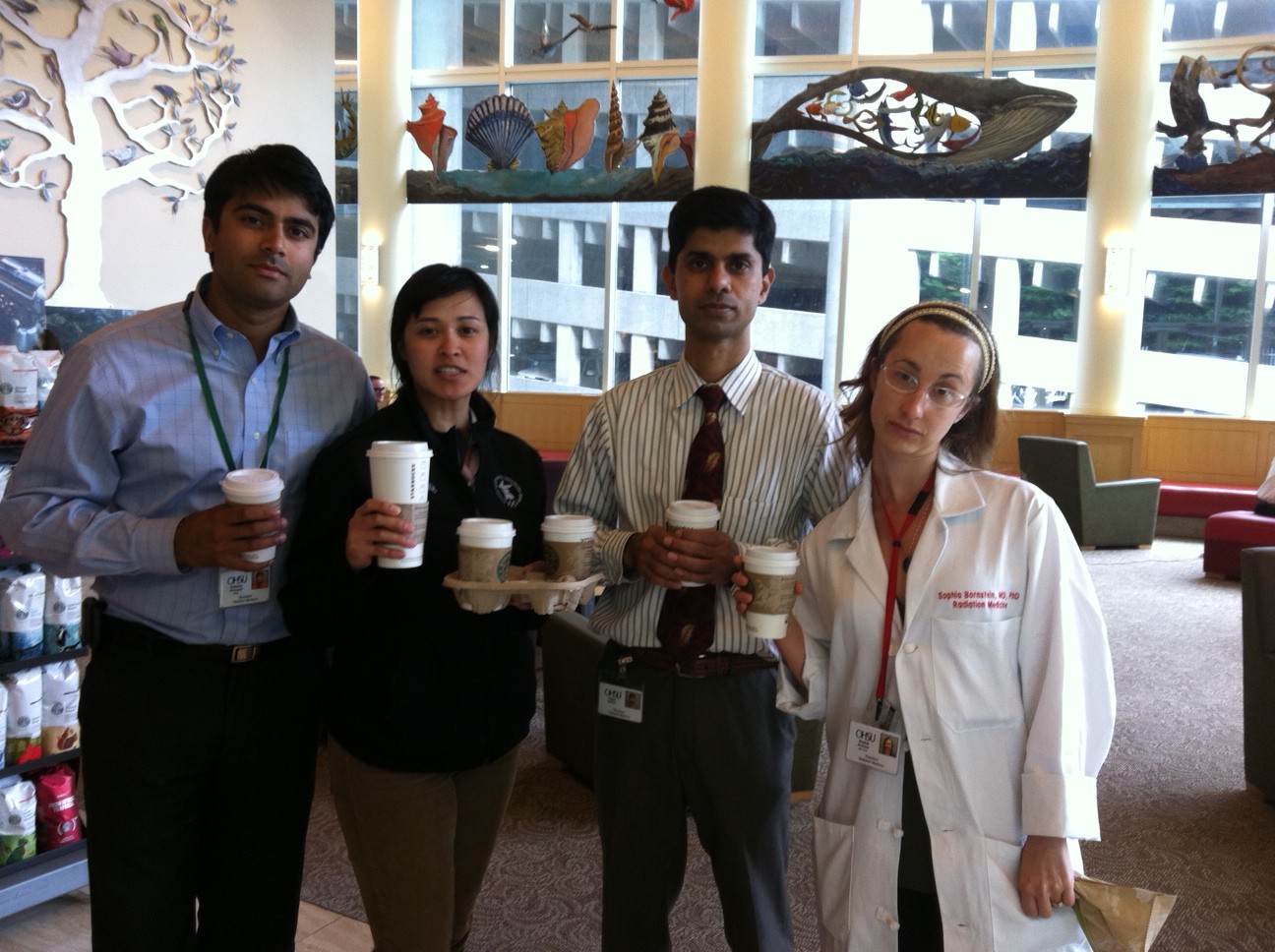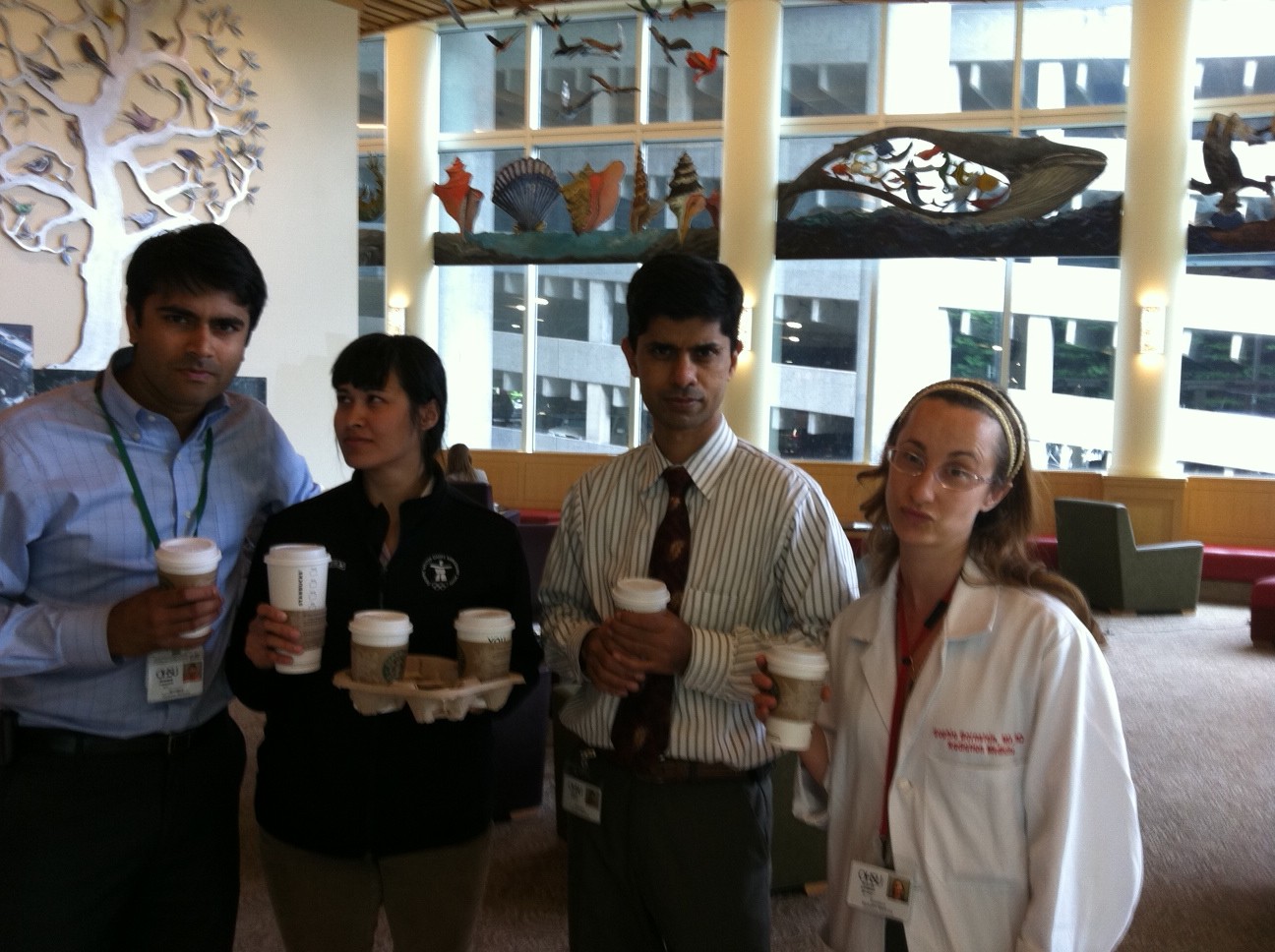 I wish this could be everyday.
xoxo
CBO