I am lucky to have my own office. I have a secret though, or not-so-secret- I am very messy. I am a hoarder. And my office is craptastic.
Let's go on a tour.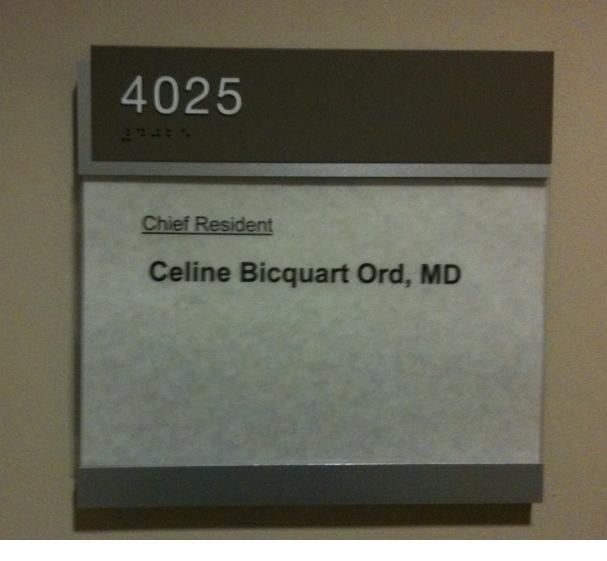 Then you might see this- my LA bobblehead. Texas represent.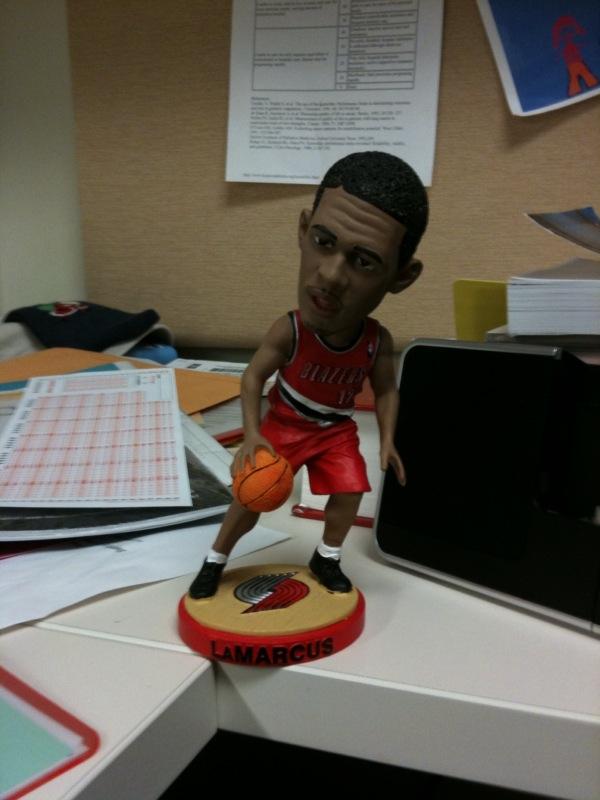 My special monkey friend, Marcus will say hi, and remind you to learn ionizing radiation dose ranges.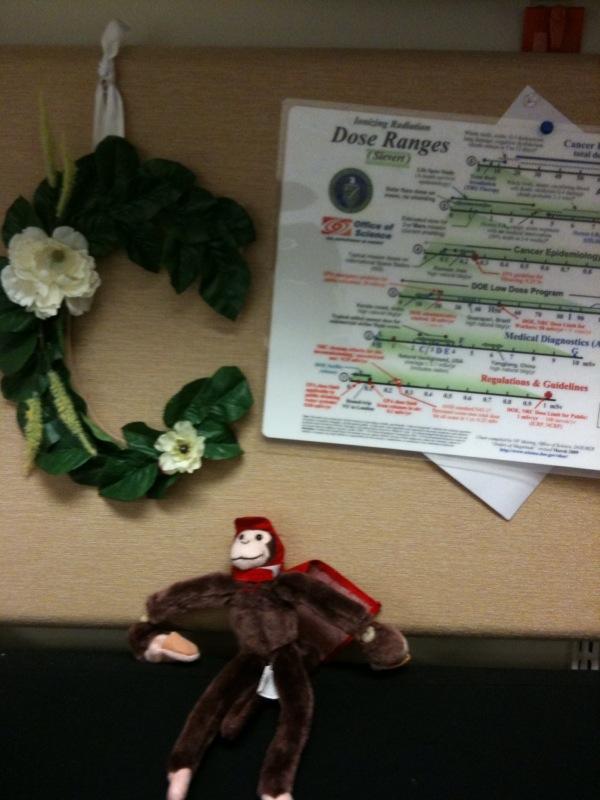 Then you look up at the wall, and epilepsy may ensue.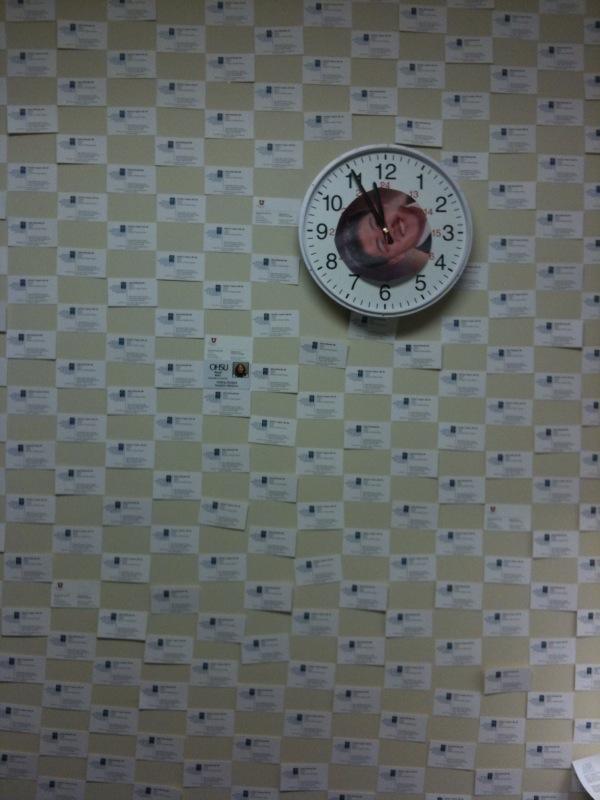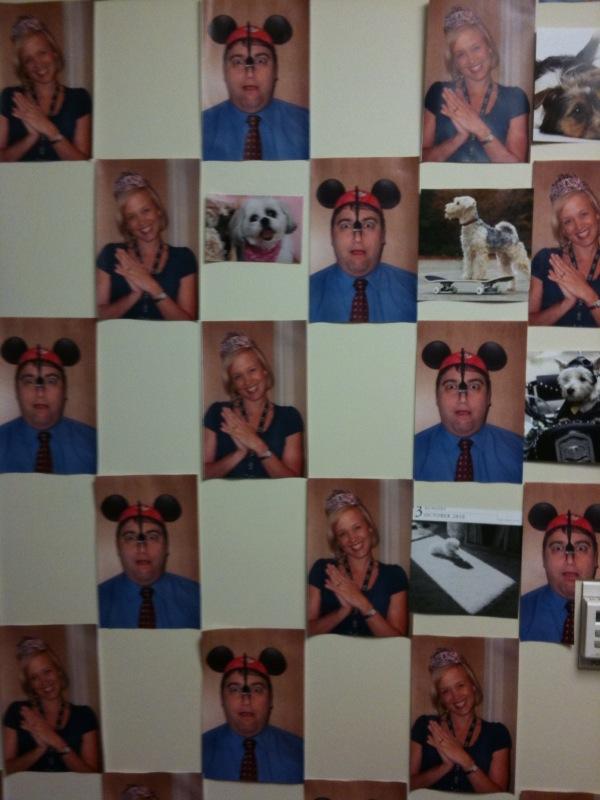 And you peek around the corner…there is wrapping paper, just in case for those last minute Christmas gifts.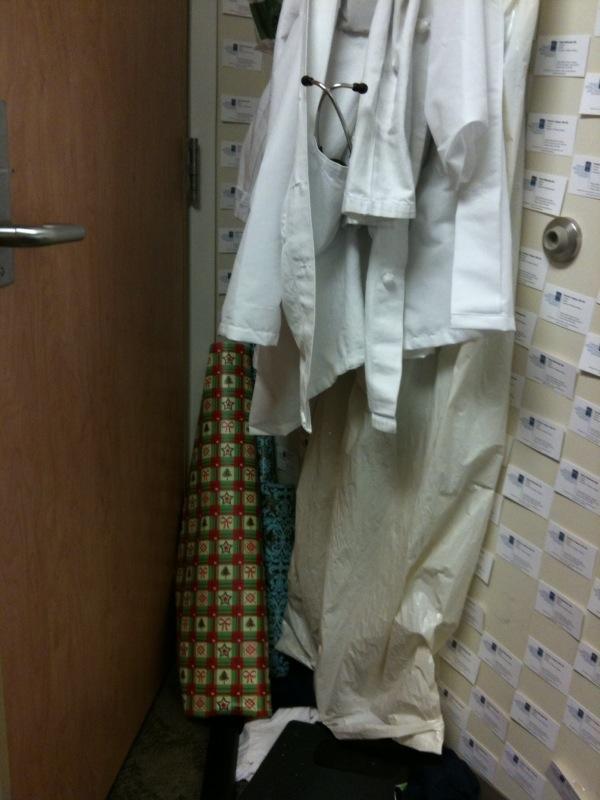 Finally, on my desk, the delicious lavender soda. Try this, you will not be disappointed.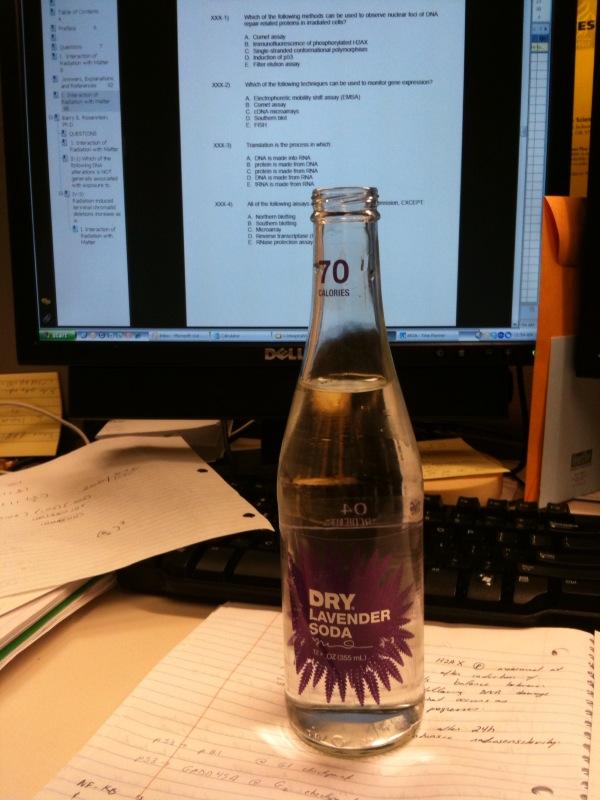 That's all for today. After my test, I will be cleaning and re-vamping my office, so stay tuned for that!
Happy Friday!
xoxo Celine