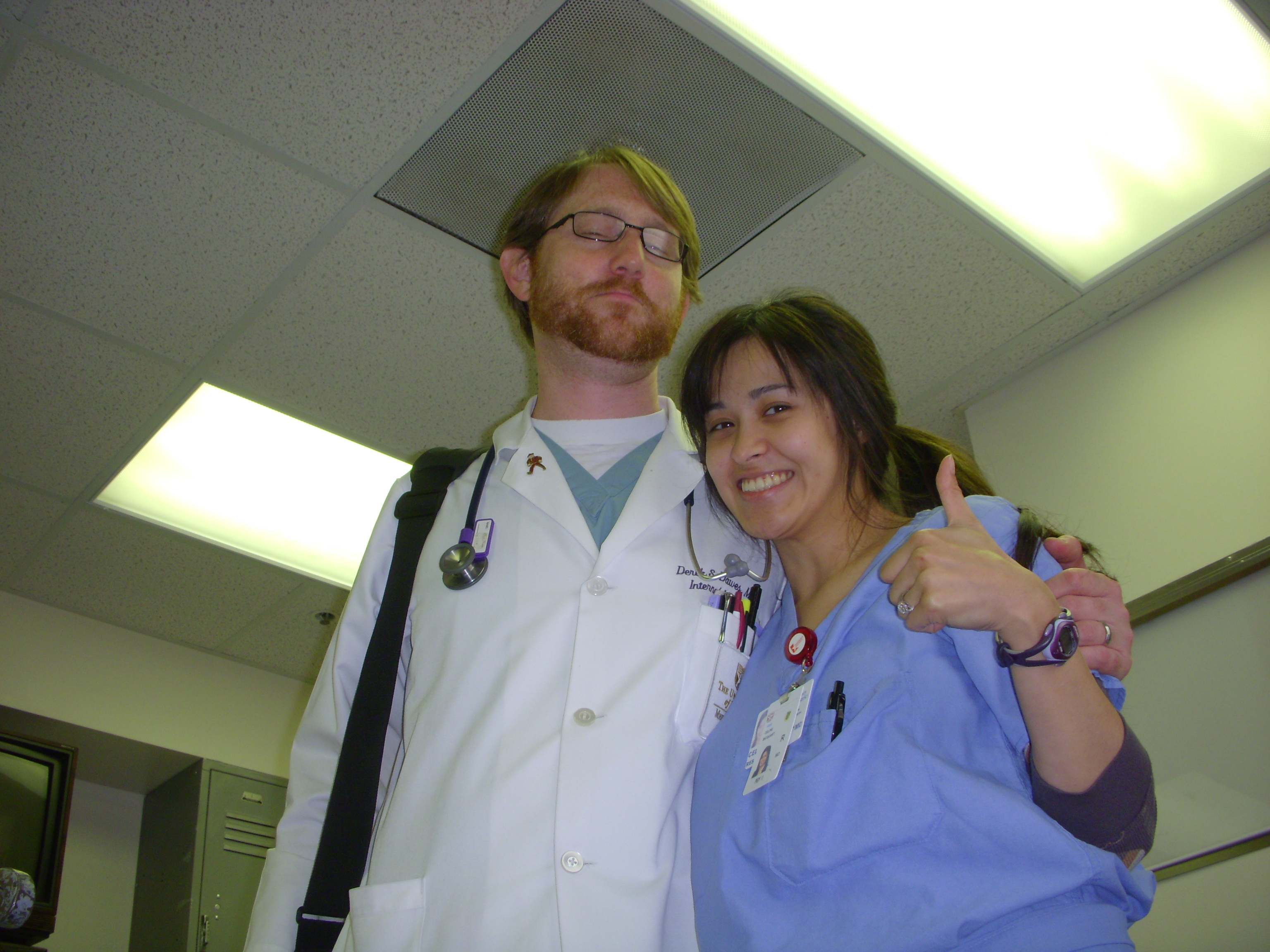 Well,  I am no longer an intern.  I drove into LBJ last night for my last duty as an intern, a dreaded EC2 night shift.  It was relentless, the hours dragged by…I really thought that I would be more nostalgic, and sad.  But honestly, I wasn't.  Maybe I was just too tired???
Anyhow, I am home now in a post-slumber daze wondering where this year went…
I cannot believe I am leaving my state of Texas in 4 days and I am scared to death.
I am trying not to second-guess my decision, but it is so hard when all my family and friends are here.  I will try to look ahead to imminent possibilities…